Mel Gibson Accused of Anti-Semitic 'Oven Dodger' Comments by Winona Ryder
Winona Ryder has revealed that Mel Gibson once asked her if she was an "oven dodger," prompting outrage on social media.
The Stranger Things actress opened up about the incident in a wide-ranging interview with The Sunday Times.
Ryder, who identifies as Jewish, explained: "We were at a crowded party with one of my good friends, and Mel Gibson was smoking a cigar, and we're all talking and he said to my friend, who's gay, 'Oh wait, am I gonna get AIDS?' And then something came up about Jews, and he said, 'You're not an oven dodger, are you?'"
She added that Gibson "tried" to apologize at a later date.
Newsweek has reached out to Gibson's representatives for comment in light of Ryder's allegation.
The Braveheart actor's comments have drawn ire, with many criticizing him of anti-semitism on Twitter.
One tweet reads: "Mel Gibson is a garbage person."
While another added: "Mel Gibson, despite being a racist, anti-Semitic domestic abuser (all on tape), still gets mainstream work in Hollywood."
One Twitter user even pointed out that: "Winona Ryder said this about Mel Gibson 10 years ago and no one cared," and shared a Guardian article from 2010.
Another tweet reads: "In a world rife with grayscale cancellations I've never understood why Mel Gibson—a clear-cut bigot—still gets work."
Another Twitter user wrote: "Mel Gibson has been like this for DECADES. Look it up. It's never been a secret. People get canceled for dumb stuff like some old tweets meanwhile Mel Gibson is still doing movies with A-listers."
Gibson made headlines over an anti-semitic rant previously, when in 2006, he was forced to apologize to a Los Angeles police officer who claimed the actor had shouted abuse at him during an arrest, including a claim that "the Jews are responsible for all the wars in the world."
In 2019, the Australian actor shocked social media users when it was announced he will play a major role in Rothchild, an upcoming film chronicling a black sheep's attempt to get back into the good graces of a wealthy Jewish family.
Ryder expanded on being a Jewish actress in Hollywood in the interview, admitting she has experienced anti-Semitism in "interesting ways."
"There are times when people have said, 'Wait, you're Jewish? But you're so pretty!'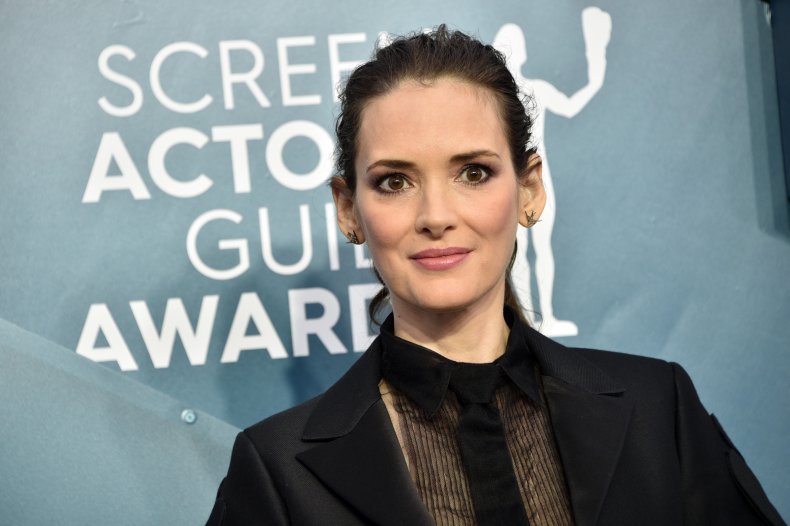 "There was a movie that I was up for a long time ago, it was a period piece, and the studio head, who was Jewish, said I looked 'too Jewish' to be in a blue-blooded family," she added.
On her Jewish heritage, she said: "Not religious, but I do identify. It's a hard thing for me to talk about because I had family who died in the camps, so I've always been fascinated with that time."