Melania Trump Loves When 'SNL' Makes Fun of Her Husband, Alec Baldwin Says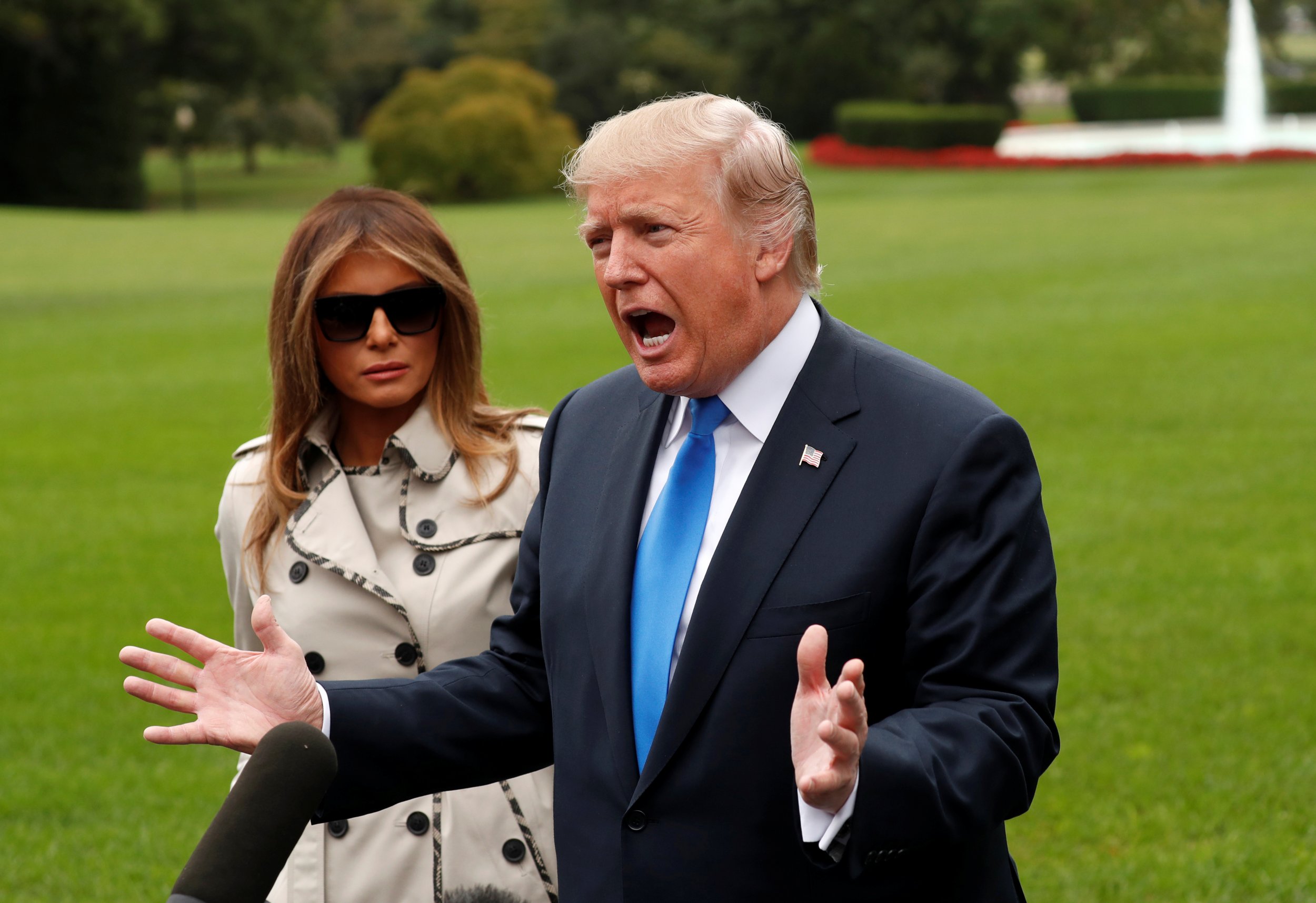 President Donald Trump has made two things abundantly clear about his TV-watching habits: He loves Fox News, and he absolutely despises Saturday Night Live. The Emmy Award–winning comedy show may have a secret fan in the White House, however, with Melania Trump reportedly getting a kick out of Alec Baldwin's impression of the commander in chief.
A White House official claimed the first lady regularly watches SNL and enjoys the actor's frequent appearances as a guest star, Baldwin said during a Monday interview on WNYC's The Brian Lehrer Show.
Related: Melania Trump's Visit to Asia Is a Show of Motherly, Fashionable Love
"Someone told me—who's friends with someone in the White House, or formerly in the White House—that Melania Trump loves SNL and she loves my impersonation," Baldwin said Monday. According to Baldwin, the first lady said his Trump impression is spot-on, telling a top official, "That's exactly what he's like!"
Stephanie Grisham, the office of the first lady's director of communications, refuted those claims Monday, telling Newsweek in an email: "That is not true, which is why Mr. Baldwin has no actual names to go with his bizarre assertion."
The president, meanwhile, has had a rocky relationship with the show, appearing on SNL during the 2016 presidential campaign and later describing it as "unwatchable," as Baldwin's impersonations became a staple for the show in 2016.
"I hosted SNL when it was a good show, but it's not a show anymore," Trump said in December 2016. "First of all, nothing to do with me—there's nothing funny about it, the skits are terrible.… I do like [Alec] and I like him as an actor, but I don't think his imitation of me gets me at all. It's meant to be very mean-spirited."
Baldwin on Monday was promoting his new book You Can't Spell America Without Me: The Really Tremendous Inside Story of my Fantastic First Year as President Donald J. Trump (A So-Called Parody). He went on to suggest that the president could not give up his feud with SNL and fumed over his wife's fondness for the show.
"Apparently, Trump is horrified and beside himself that his wife actually thinks it's funny," Baldwin continued.
Baldwin was on SNL again last weekend to cover the latest developments in the ongoing federal investigation into Russia's meddling during the 2016 election. The show has also mocked the first lady, though Baldwin did not say whether Melania Trump enjoyed those impressions.