Melania Broke Up With Donald Trump But He 'Wooed Her Back,' Book Author Claims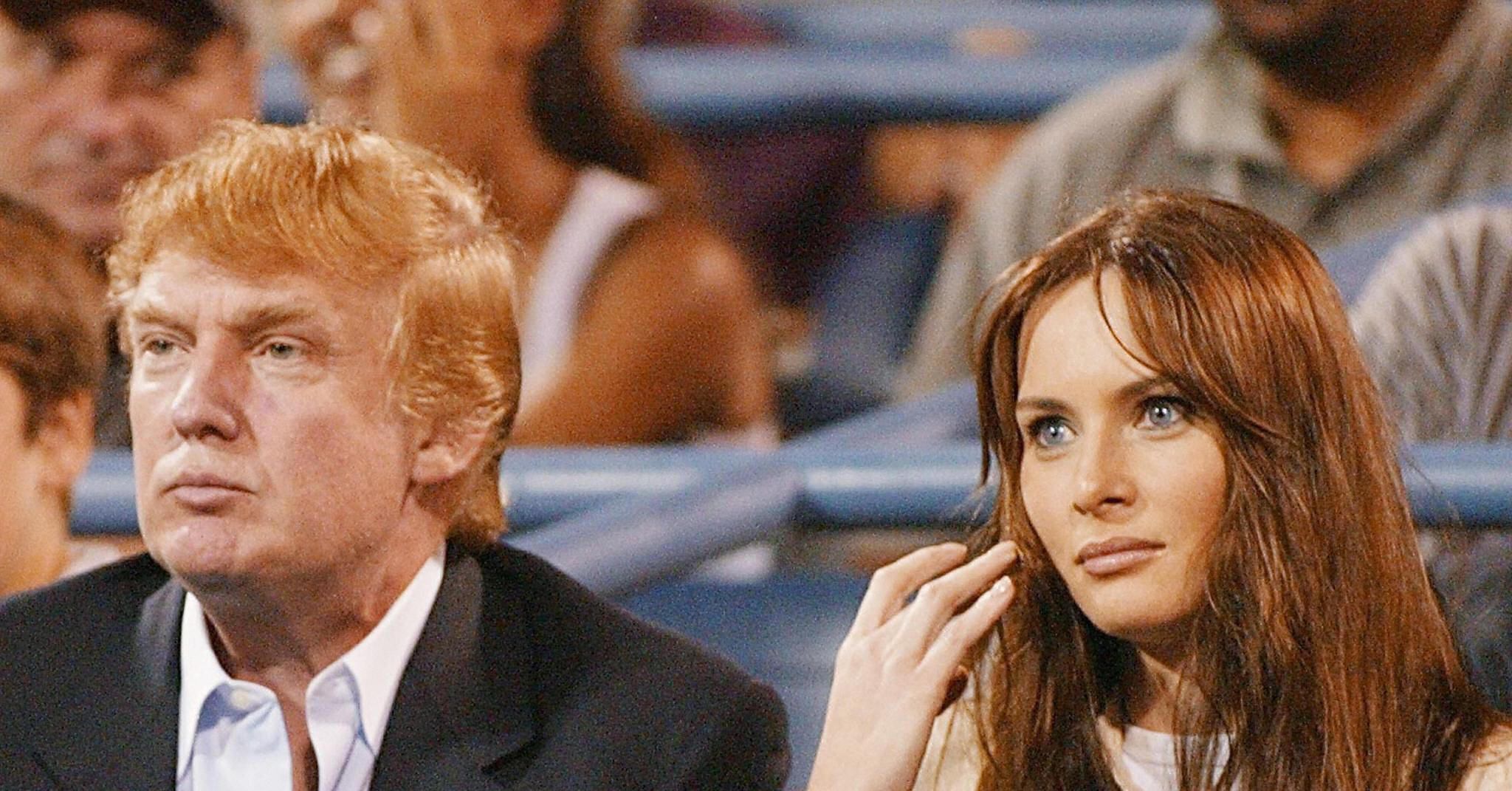 Melania Knauss left then-boyfriend Donald Trump two decades ago, but he found a way to get her back, according to a new book on the president and his White House.
The apparent breakup took place in 1998 when the future first lady and future president had been dating for several months and she already lived at his Mar-a-Lago resort, Ronald Kessler, a former Washington Post reporter, writes in his new book, The Trump White House: Changing the Rules of the Game. She discovered that he was in contact with a former lover.
Related: Americans wonder if Melania Trump will divorce president after Vanessa files to end Donald Jr. marriage
"She found out that Trump had seen Kara Young, a former model he dated, and she broke up with him," Kessler wrote. "She didn't care about the billions. She said goodbye. She ordered her clothes sent from Mar-a-Lago."
However, Trump successfully made amends. "A week later, he wooed her back and she sent her clothes back to Mar-a-Lago," Kessler wrote.
Twenty years later, the first lady finds herself in a possibly worse position, with reports of an alleged affair between her husband and porn star Stormy Daniels when she was pregnant with the couple's son, Barron. After the story broke in January, the first lady seemed to distance herself from the president, ditching him at some public appearances and arriving on her own to other events.
A top conservative pundit, among others, has called on Melania to leave the president. But that's unlikely to happen, according to Kessler.
"That marriage is going to last," the author told Inside Edition.
In other excerpts of his book, Kessler claims that "Melania rules the roost" and has "tremendous impact on policy and strategy." Donald Trump even followed her orders to pursue the presidency, Kessler says.
"She got him to run," Kessler told CNN on Sunday. "He was pussyfooting around about running and she said you have to declare your candidacy, and that's what happened and he went up in the polls."