What Is Melania Trump Doing In Europe? First Lady Will Answer For Husband At Climate Change Research Center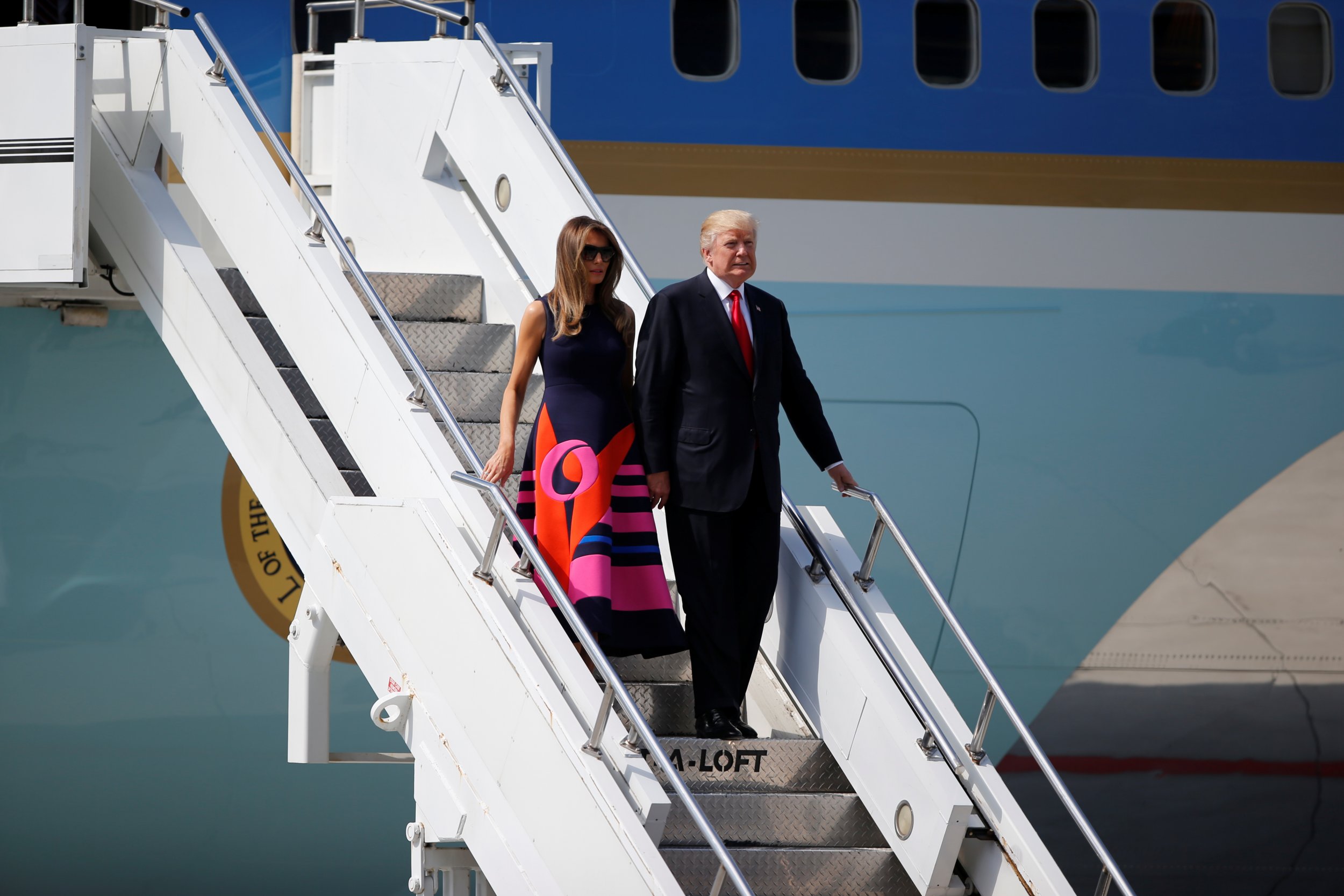 As Melania Trump accompanies her husband on a trip to Hamburg, Germany, for the G20 summit this weekend, one part of her schedule could prove a little awkward.
Melania, along with other spouses of G20 leaders, will join Chancellor Angela Merkel's husband Joachim Sauer, a quantum chemist, for a tour of the city. And it includes a leading center for the study of climate change. The spouses will visit the German Climate Computing Center, which provides tools and services to model climate change scenarios.
The problem for Melania? It comes during a summit when differences over climate change strategies between the U.S. and its allies is likely to come to the fore.
The summit's agenda document stresses the G20's role in leading toward the 2015 Paris Climate Accord. But Trump announced in June that he would pull America out of the agreement. Merkel was frustrated by the development, saying later that month: "We can't, and we won't, wait until the last person on Earth is convinced of the scientific evidence for climate change."
You have to wonder if this might come up in conversation during the spouses' visit. After all, the center's website says that "what does the climate hold in store for our future and for Earth's?," is the "most pressing of questions."
But Melania and Sauer may still find common ground—over their distaste for the public eye.
The first lady has been described as significantly more private that other recent holders of the office: she didn't live in the White House until June, and her daughter Ivanka has a more prominent role than many previous presidential children.
But Melania—who does make speeches, including one in Warsaw on Thursday—pales in comparison next to Sauer. The chemist only accompanied Merkel to an overseas summit for the first time last year, when he followed her to the G7 in Japan, and did not even attend Merkel's first inauguration, watching the ceremony on a television in his lab.
Other stops on the spouses' tour include the city's harbour, concert hall, and 19th century town hall.