Melania Trump Probably Knew About Donald's Alleged Stormy Daniels Affair, Porn Star Alana Evans Says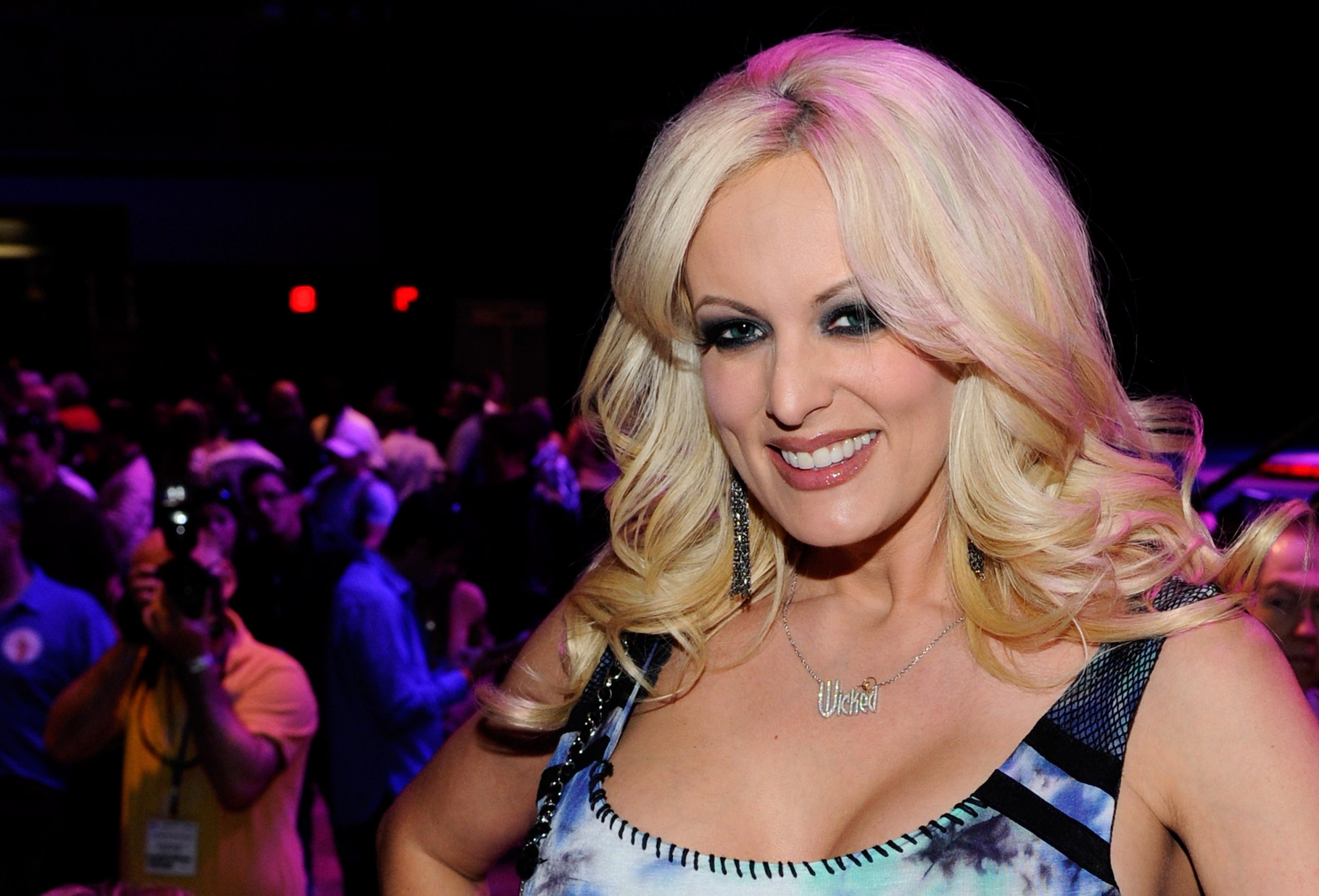 Melania Trump probably knew about the alleged tryst Donald Trump had with ex-porn star Stormy Daniels in 2006, according to adult actress Alana Evans. TMZ caught up with the X-rated star at the 34th AVN Awards Thursday in Las Vegas, where Evans said affairs are common for powerful men like Trump.
When Daniels was asked about the alleged affair on Thursday by Inside Edition, she smiled and refused to answer. Evans said that response made it "obvious to all of us" that the alleged affair really happened.
She mused why Daniels didn't directly confirm the accusations. "Now, I don't know, specifically, if there was money involved, or if there was a nondisclosure [agreement], but it's completely obvious [that it happened]," Evans said. "Otherwise, we would be hearing it from her own mouth, not stories that she did years ago."
As far as the infidelity accusations go, Evans said Melania should support President Trump—no matter what. "She's the first lady. She's in a very tough position. And my advice for her would be the same advice I would give to anyone else: Stand by your man," the adult actress said. "I live in a world where extramarital affairs and being with other people isn't the way the general public deem it. And a lot of the times, when you're a powerful man...your spouse knows that you're going to have women."
Taking her last statement a step further, Evans implied cheating was likely allowed in the Trump marriage. "We don't know what their arrangement may be, [the] unspoken words between the two of them," she said.
As far as anyone judging their marriage: "It's not really anyone's business."
The White House denied the claim about Trump sleeping with Daniels. "This allegation was asked and answered during the campaign," White House deputy press secretary Raj Shah told reporters aboard Air Force One last week.
Though Daniels was mum on Thursday with Inside Edition, In Touch magazine published an interview on January 19 that Daniels gave them seven years ago.
"The sex was nothing crazy. He wasn't like, 'Chain me to the bed,' or anything," she told In Touch in 2011. "It was one position. I can definitely describe his junk perfectly, if I ever have to. He definitely seemed smitten after that. He was like, 'I wanna see you again, when can I see you again?'"
Trump didn't respond to Daniel's seven-year-old In Touch interview. If the affair happened in the summer of 2006, like Daniels said in 2011, it would have been months after Melania gave birth to Barron, now 11.