Trump Wanted a Threesome With Stormy Daniels, Porn Star Alana Evans Claims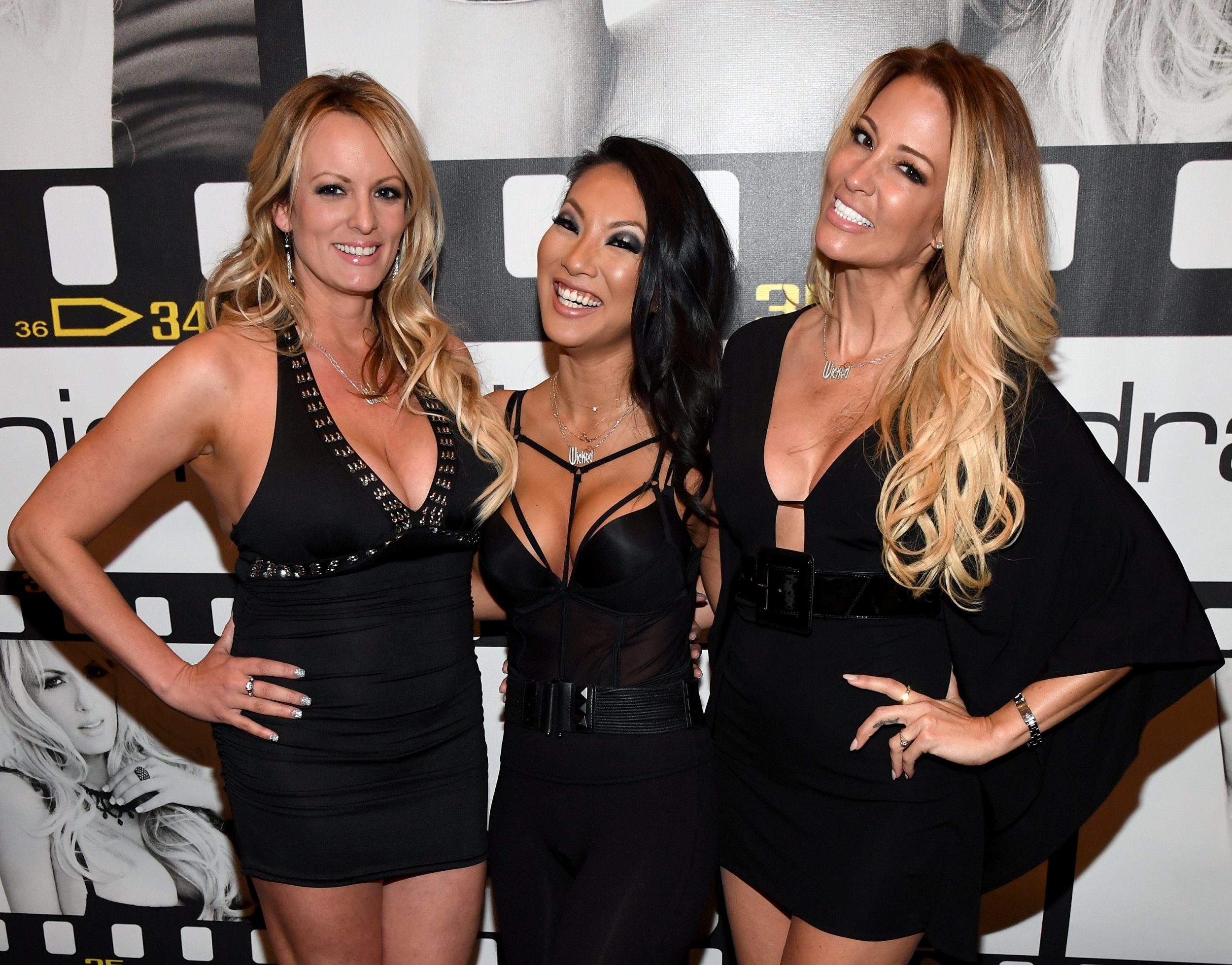 Donald Trump was a reality-TV star and billionaire real estate mogul when he invited porn star Alana Evans to "hang out" with him and fellow adult-film starlet Stormy Daniels in July 2016, Evans claims in a newly released interview. She said she believed Trump was inviting her to have a threesome.
Evans told People she received a phone call from Daniels, whose real name is Stephanie Clifford, when they were at Nevada's Lake Tahoe for the American Century Celebrity Golf Championship almost 12 years ago. Evans previously told NBC's Megyn Kelly earlier this month about Daniels asking her to "party" with her and Trump, but has now said she believed the future president was angling for a sexual escapade with both women.
"If my girlfriend calls me to hang out with another man, I expected it was for something naughty," Evans said.
She added, "Of course, it was sexual in nature. Otherwise, there is no reason to call me."
Evans described a phone call during which Trump was begging for her to meet up with him and Daniels in his hotel suite. However, she rebuffed the overture, saying that Trump was not Brad Pitt.
"Donald is talking through the phone to me, he is saying, 'Oh, come on, Alana, come hang out, let's have some fun, let's party,'" Evans said. "I wasn't attracted to him. It's not like she was calling me with Brad Pitt, Mark Wahlberg. Even Will Ferrell, I would have been right there. But not for Donald. It's not going to happen."
Evans's interview follows a wave of reports about Trump's personal life well before he hit the presidential campaign trail, as well as his alleged relationship with Daniels. Trump lawyer Michael Cohen is linked to a $130,000 payment made to Daniels in October 2016, less than a month before Election Day, presumably to keep her quiet about a 2006 sexual encounter with the billionaire, according to The Wall Street Journal.
Cohen denied any affair between Trump and Daniels took place, and the adult-film star has not made a public statement since the Journal's report.
The payment has since come under fire by a government watchdog group. Common Cause filed complaints Monday to the Federal Election Commission and Department of Justice to investigate whether the payment constituted a violation of federal campaign finance laws as an in-kind contribution.
In a 2011 interview Daniels gave to InTouch Weekly that was not published until January 19, she explained how Trump invited her to his hotel room, where they had sex. The alleged encounter happened four months after his wife, Melania, gave birth to their son, Barron.