Melania Trump Will Take in White House Christmas Tree Early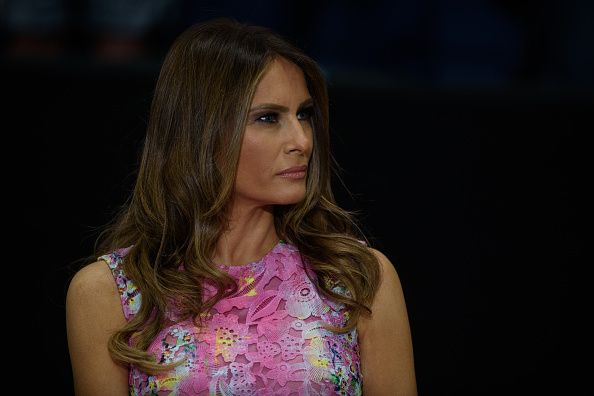 The Trumps are kicking off their Christmas celebrations early this year, with first lady Melania Trump set to receive the White House Christmas tree on Monday.
Traditionally, the first lady takes in the tree on the Friday following Thanksgiving—which this year falls on November 23—but Melania will be doing things a little differently because of the family's hectic schedule, ABC News reported.
Rather than spending the holiday at the White House, the Trump family is expected to be at the president's Mar-a-Lago resort in Palm Beach, Florida, the Palm Beach Post reported—meaning the White House Christmas tree will be delivered early.
The tree, which is a 19.5-foot balsam fir, is expected to go on display in the White House Blue Room following its delivery.
The departure of the first family from the White House during the holiday season is not unheard of, despite the Christmas tree delivery tradition usually being kept.
Indeed, former presidents have not always spent Thanksgiving at 1600 Pennsylvania Avenue, with George W. Bush visiting the troops in Baghdad on Thanksgiving in 2003 and other presidents, including Barack Obama and Bill Clinton, making visits to homeless shelters as part of their Thanksgiving traditions.
Last year, the Obamas spent their final Thanksgiving at the White House, with Barack Obama urging people to come together during the holiday season following what he described as a "sometimes divisive" presidential election campaign season.
"Thanksgiving reminds us that no matter our differences, we're still one people, part of something bigger than ourselves," he said in a speech on Thanksgiving 2016.
"We are communities that move forward together. We're neighbors that look out for one another—especially those among us with the least. We are always simply Americans," he added, also taking part in his final traditional turkey pardoning—complete with his famous dad jokes—before handing the reins over to Donald Trump.