Melania Trump's Flights Cost Taxpayers More Than $675,000 Before She Moved to White House, Report Says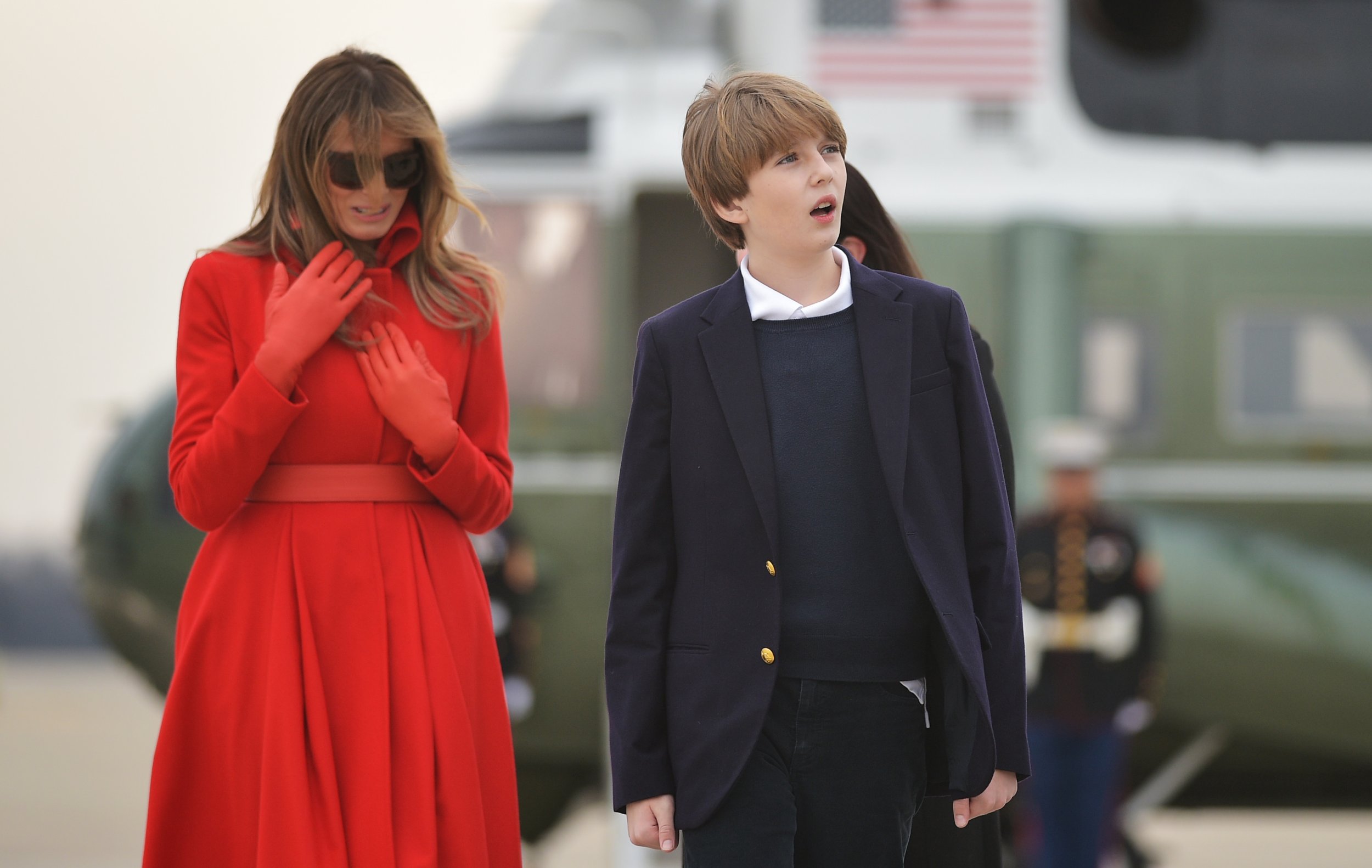 First lady Melania Trump's delayed move to the White House from New York City took quite a toll on taxpayers.
Related: What Melania Trump did this year at the White House and across the world
In the three-month period between President Donald Trump's inauguration and April 2017, the first lady took 21 flights aboard Air Force jets that amounted to a cost of more than $675,000, The Wall Street Journal reported on Monday.
Before moving to Washington, D.C., in June 2017, Melania Trump was residing in Trump Tower in Manhattan. It was the first such arrangement involving a modern-day first lady; all the others moved to the White House immediately.
Among the flights were at least 19 trips to LaGuardia Airport in New York and nine trips to Palm Beach International Airport in Florida. Her trips between New York and Palm Beach were especially expensive, because the jets were based outside Washington and sometimes had to be put into service without other passengers.
"It is no secret that Mrs. Trump lived in New York City the first few months of the administration so that her son could finish school," the first lady's spokeswoman, Stephanie Grisham, told the Journal. "The trips mentioned in this story are examples of Mrs. Trump juggling dual roles—putting her son first while also fulfilling some of her duties as first lady."
By contrast, the solo travel of former first lady Michelle Obama added up to an average of about $350,000 annually, according to records obtained by Judicial Watch. That is about half of the bill accumulated for Melania Trump in the three months covered by the documents provided.
Air Force spokeswoman Erika Yepsen declined to comment specifically about Melania Trump's trips.
"The Air Force works diligently to ensure it acts as a good steward of taxpayers' money while meeting the requirements of every mission it's assigned regardless of where the mission occurs, what the mission is or who the mission supports," she told the Journal.