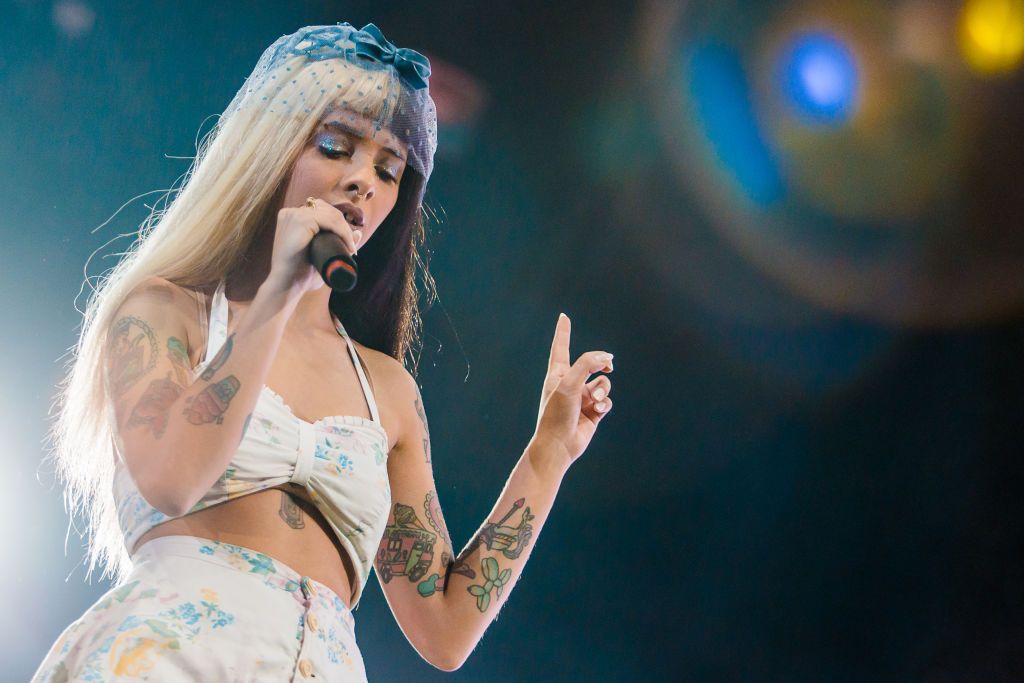 Former Dresses musician Timothy Heller accused The Voice star Melanie Martinez of rape on Monday, and within 24 hours, Martinez tweeted a response to Heller's accusation, explaining, "[Heller] never said no to what we chose to do together."
On Tuesday, Heller exclusively told Newsweek that she believes Martinez became aware of the impending accusation on November 16 and tried to keep the story from coming out.
Last month, Heller tweeted that she intended to share her story of being assaulted by a former friend. "What if I have my own story of abuse but I'm scared to ruin the person's life and I still love them in a fucked up way and the public really really loves them," she asked her followers.
According to Heller, 20 minutes after she posted the tweet, Martinez tried to contact her. It was the first time Heller had heard from her in more than a year.
"I started sobbing when I saw [Melanie] was calling me, and I blocked her," Heller said.
Martinez then tried calling Heller's boyfriend, Mikey, and sent him several text messages asking him to put her in touch with Heller. In Martinez's text messages, which Newsweek has read, the 22-year-old singer says she recently dreamed about Heller and that inspired her to get in touch. Martinez also suggests the services of a "healer" named Raven, which Heller said she found "insane" and deeply insulting.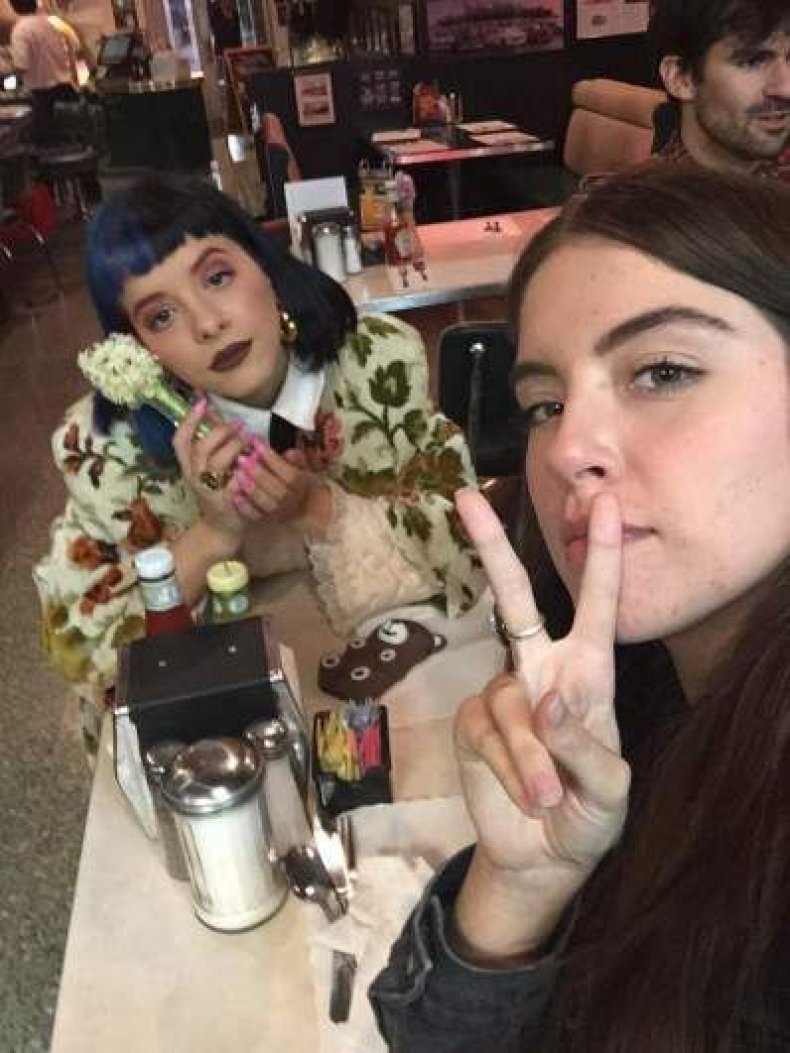 "Her fans see her as this angel who understands them," Heller explained. "So I assumed no one was going to take me seriously if I explained what she did. I've been reading all the #metoo stories, and though I'm obviously in support of the people coming forward, I wasn't sure if my story of being assaulted fit.
"People don't really talk about this," Heller continued. "But I know now that assault happens this way all the time. I loved her even after it happened, and I had this sick need to protect her, which I've learned is very common for victims of assault, especially those hurt by their family or friends."
According to Heller, Martinez pressured her into sexual contact on June 25, 2015. Heller said Martinez pried for information on her sexual preferences and suggested they play a flirtatious game with handcuffs. "I was laughing along at first," Heller said. "But Melanie was so serious."
In her tweet, Heller wrote, "[Martinez] began bartering with me, [...] talking about the appearance of my boobs and begg[ing] to JUST touch them."
Eventually, after hours of allegedly coercing Heller into sex, Heller said Martinez performed oral sex on her and violated her with a sex toy, all while she "lay still, in shock, completely not reciprocating."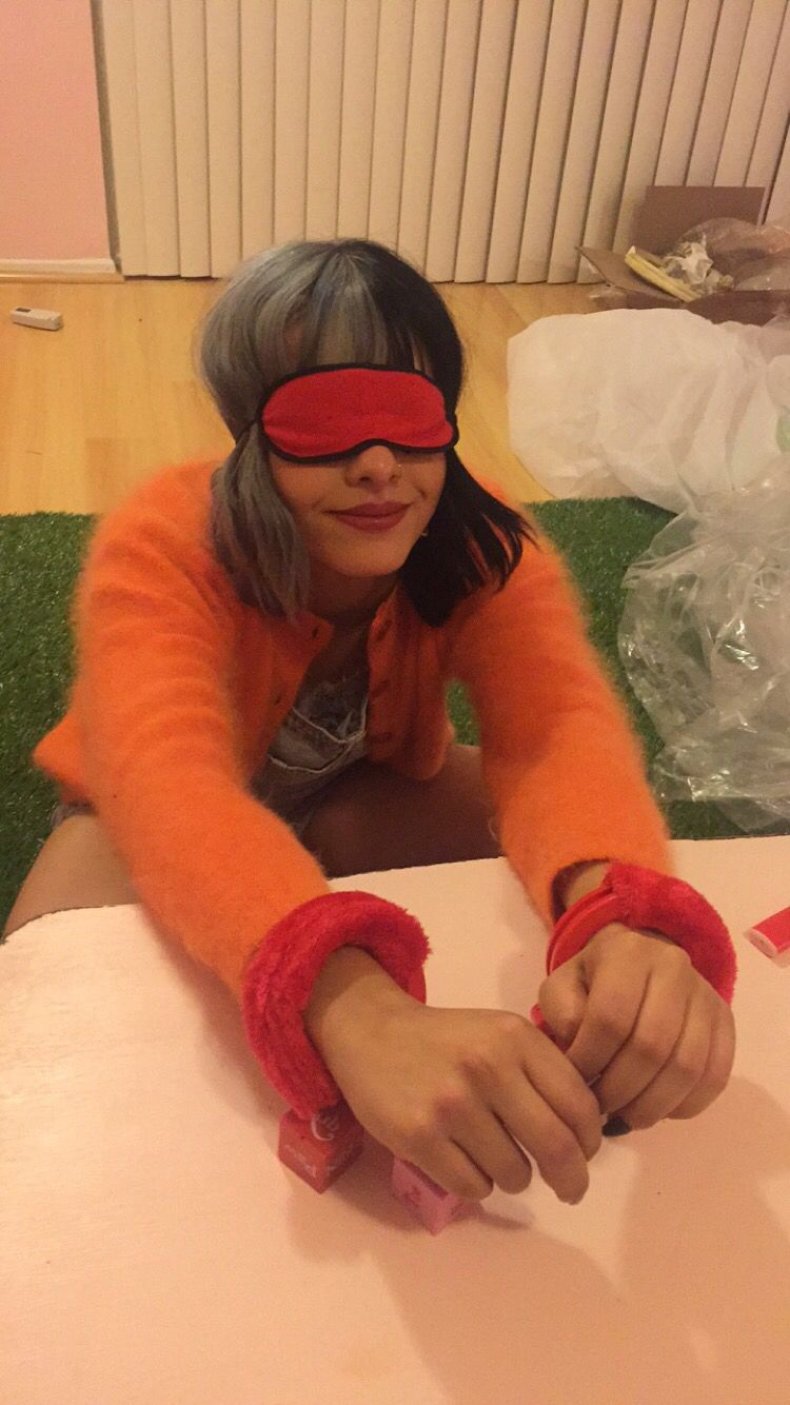 Heller said that because of her friendship with Martinez, she was wracked with guilt for years after that night. "We remained friends for a while, but it was strange, obviously. I think I was invalidating my own experience for so long because she's not a man," Heller explained. "Plus, she was my friend, and I sat with what happened in silence because I didn't want to be malicious."
Heller said she considers herself an advocate for mental health, but watching Martinez brand herself as an ally to those with mental illness was too much hypocrisy for her to handle.
"She says she tried to help me early in my career, but all that means is that she'd occasionally suggest we write a song together," Heller said. Her former band, Dresses, opened for Martinez on her 2014 tour. "I'd say, 'Sure', but it would never happen. We'd just lay around smoking weed all day."
Eventually, Heller said Martinez ended their friendship, texting: "I just can't have anything stopping me or distracting me from getting where I need to get. [...] I don't have time to have those distracting things in my life. The next couple of years are pretty crucial for me and I need to focus."
Heller said Martinez never responded to messages she sent her after that conversation, and that she didn't hear from Martinez again for more than a year. "She saw some psychic who told her she had to cut people out of her life if she wanted to win a Grammy," Heller said.
"Suggesting a healer after I said I might tell my story, saying she dreamt about me, it's condescending," Heller added. "What, she's invested in my well-being all of a sudden? And it has nothing to do with that tweet?"
Heller went on to explain that Martinez's dismissal of her account says it all. "First of all, I did say 'no,' multiple times," she said. "But even if I hadn't, that doesn't mean I wanted it. She dug her own grave saying, 'she didn't say no'. That's not consent."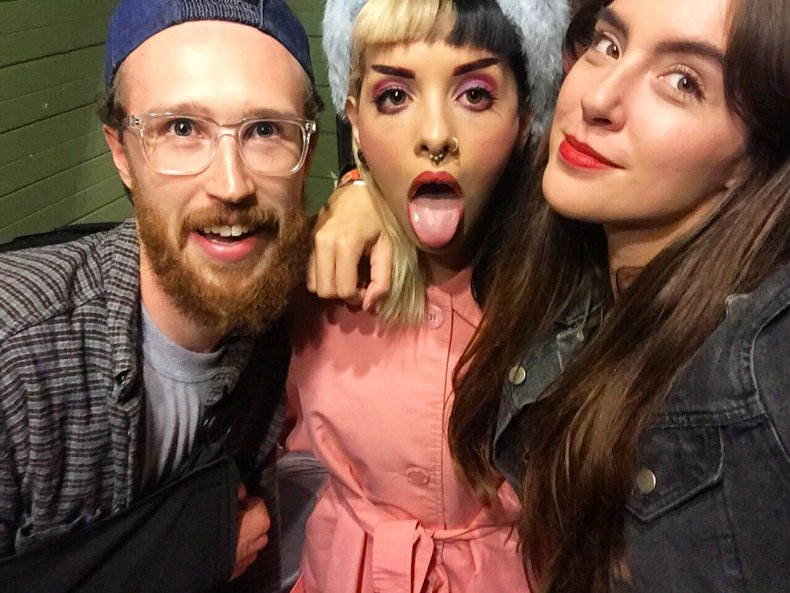 Martinez, who released her debut studio album Cry Baby in 2015, has amassed a dedicated following since she first appeared as a competitor on The Voice in 2012. Heller said she has refrained from checking Twitter since making her accusation and that a friend is using her account to block any of Martinez's fans who have sent angry or hateful messages.
When Newsweek contacted Martinez's team for comment, a representative said, "Melanie stands by her statement."