From Lorde's 'Melodrama' to Kendrick's 'DAMN': The 12 Best Albums of the Year So Far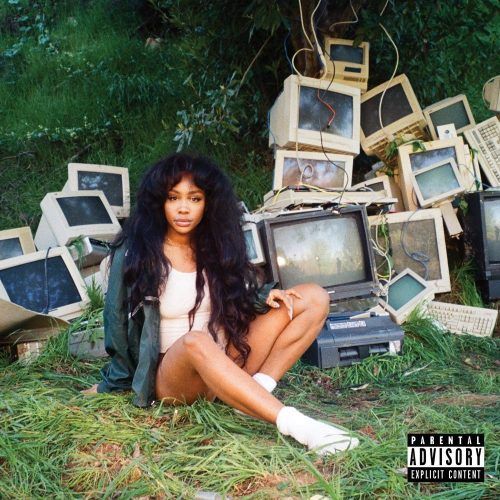 We're living in hell, but at least the soundtrack is good.
That's the positive news: Creative expression has not exactly ground to a halt in the age of Trump. (Nor has punk ushered in a new golden age of protest music, as some listeners naïvely predicted in November, but that's another issue.) From Lorde's latest wonder to Kendrick's lauded DAMN, the musical world is flourishing. We're pausing to share the 12 albums that have kept us sane so far in 2017. This list contains a mix of pop picks and some more underground gems, all released during the first six months of the year. While we haven't done the math, the average artist age here appears to be well below 30—heartening evidence of a new generation taking over in the absence of legends like Prince and David Bowie.
Why 12 albums? Well, why not 12? Twelve is a beautiful, even number. It's the number of jurors on a jury. It's the number of sons Jacob had in the Bible. Twelve albums are enough to give you a well-rounded glimpse at the year's musical accomplishments to this point. This list is in alphabetical order. We hope you find something new to love.
1. Big Thief, Capacity(Saddle Creek)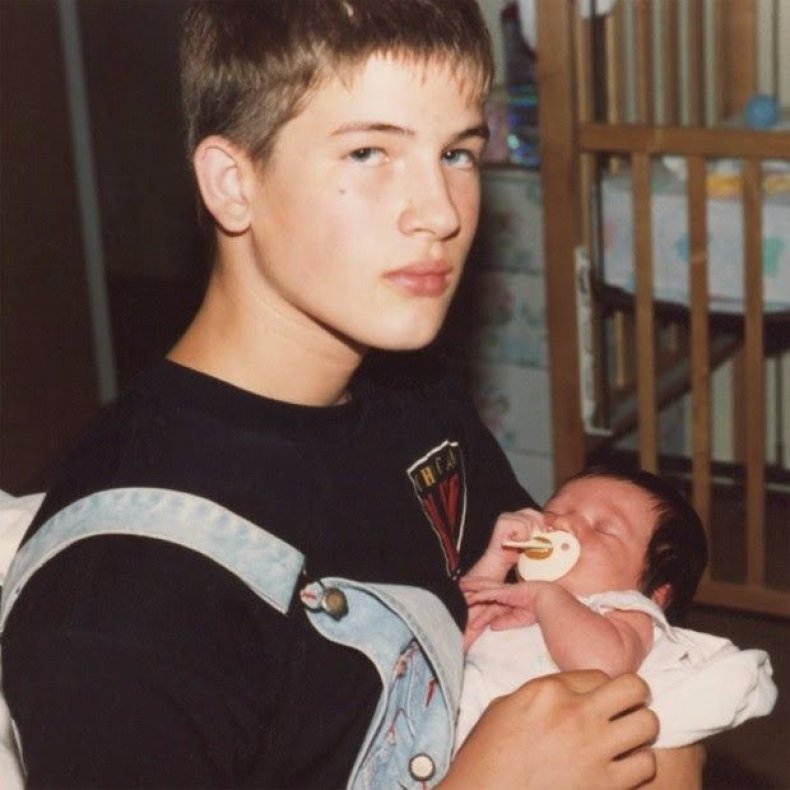 Capacity is rich, gorgeous and steeped in melancholy. The story behind the album's emergence is fairly fortuitous: The members of indie-rock band Big Thief were house-sitting at a friend's studio and found themselves with a whole month of uninterrupted time to record music. The songwriting bristles and shakes with a sense of lingering trauma, from the hushed sickbed whispers of "Coma" to the clanging, noisy melodies of the title track. This young band has made its second genuinely great and moving record in as many years. —Zach Schonfeld
Sell it in one tweet:
2. Drake, More Life (OVO Sound/Young Money/Cash Money/Republic)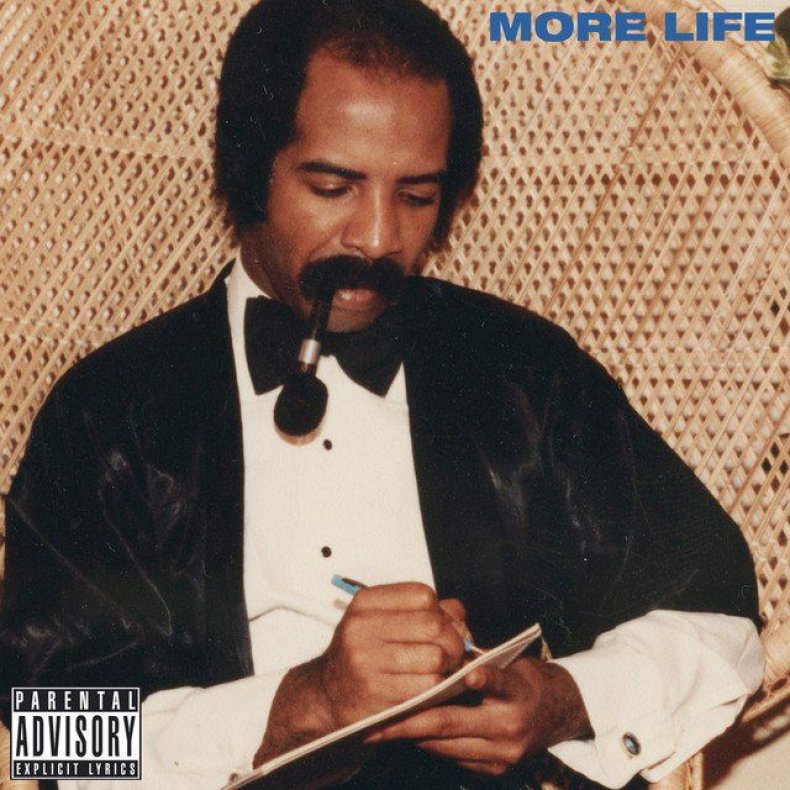 I've said it before, and I'll say it again: Drake is the voice of our generation, his music the whirlwind of emotions and complexities that everyone battles but no one ever wants to talk about. On More Life, the Canadian rapper continues his trend of letting it all out. Never one to shy from sharing his vulnerabilities and sensitivities while simultaneously reminding naysayers that he is categorically one of the greatest in the game, Drake's playlist (as he refers to it) sends listeners down an 82-minute rabbit hole of feelings that make us want to suffer through a heartbreak, get over it, book a flight to "Portland" and floss on all our haters while eating avocado toast. And who doesn't like avocado toast? —Janice Williams
Sell it in one tweet:
3. Jay Som, Everybody Works (Polyvinyl/Double Denim)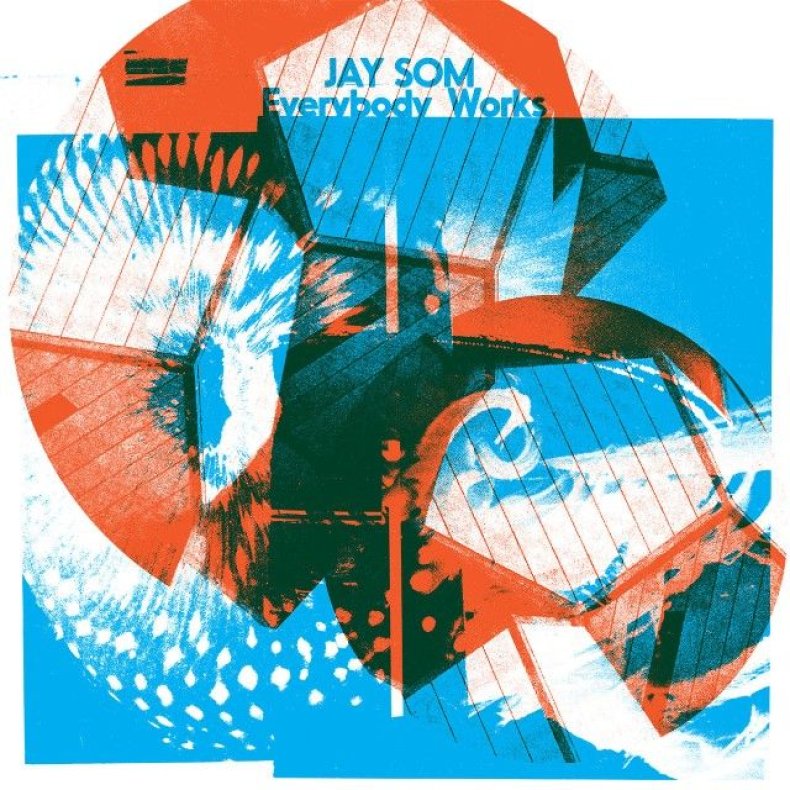 Twenty-three-year-old Melina Duterte writes really good songs about youth and insecurity and stage fright ("Bedhead") and career pressures ("Everybody Works") and records them under the name Jay Som, for some reason. On Everybody Works, Duterte makes the jump from Bandcamp to the big(ger) leagues and tumbles between genres with substantial ease, from noise-pop ("1 Billion Dogs") to ambient soundscapes ("Lipstick Stains") to the majestic build-up of the great final track, "For Light." The music is hooky and uptempo, full of smart little instrumental flourishes, while Duterte's songwriting feels unusually honest and endearing. (The term "bedroom pop" isn't really adequate—this music sounds dynamic and full, nothing like the whispery lo-fi sound that phrase conjures.) On the title track, Duterte mimics herself reaching out to rock stars for advice. But with this album, she's made something special all on her own. —Zach Schonfeld
Sell it in one tweet:
4. Kendrick Lamar, DAMN(Top Dawg/Aftermath/Interscope)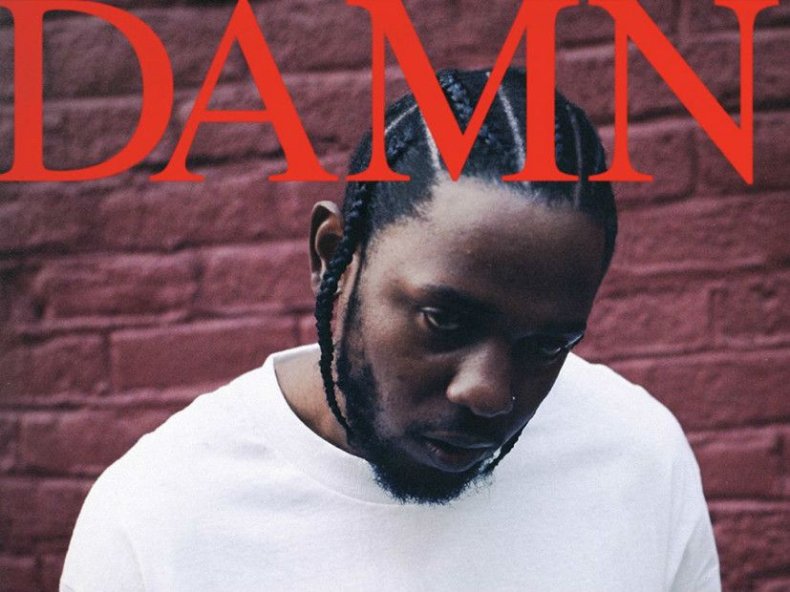 All 14 tracks on Kendrick Lamar's latest album have landed on Billboard's Hot 100, and rightfully so: Each one of them is—simply put—fire. From racially and politically motivated tracks like "XXX" and "DNA" (in which Lamar uses a well-timed Fox News segment to illustrate the plights black kings face in America today) to songs like "Feel" and "Love" that give listeners a more intimate view into the Compton native's conflicted headspace, Lamar delivers a cohesive and easy-on-the-ears insight into the world as he's currently experiencing it. An added plus: The rapper's use of synths and heavy beats seem to blend one song into the next, making the album even more susceptible for repeat listening. And before you know it, you're all like, "DAMN. I've been listening to this album for a whole eight eight hours and didn't even realize it." —Janice Williams
Sell it in one tweet:
Related: Let's talk about that U2 collaboration on Kendrick Lamar's new album
5. Lorde, Melodrama (Lava/Republic)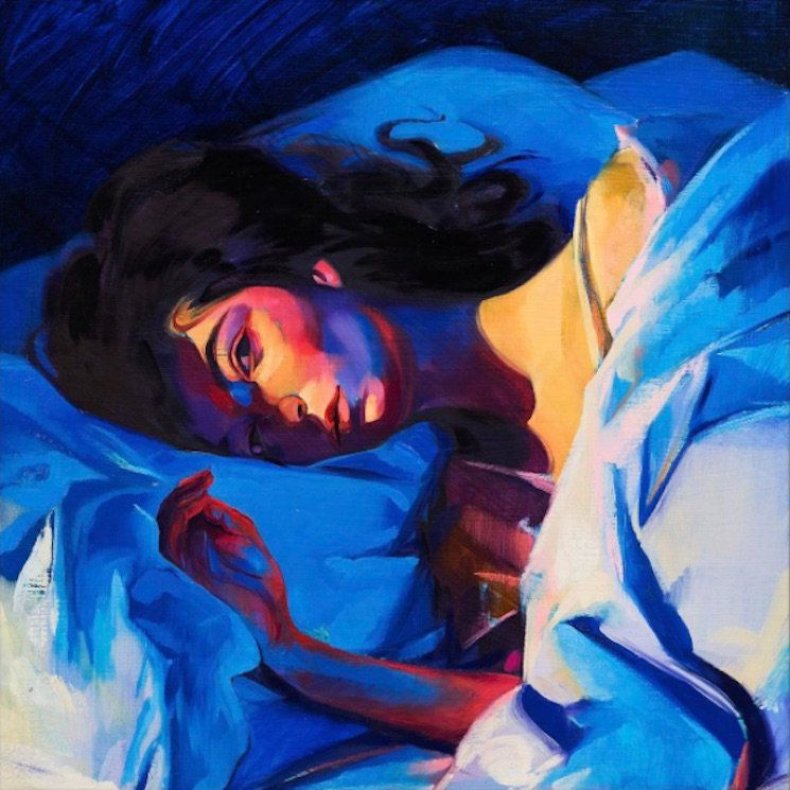 There's a great moment in the classic Hollywood melodrama Now, Voyager, where Bette Davis's heroine takes her second trip to a mental institution. The head doctor notices her unusually good health and quips, "I thought you came up here to have a nervous breakdown." "Well, I've decided not to have one," Davis claps back, "if it's all the same to you." This concept of pathos as controllable, of funneling raw emotion into a weapon when necessary and retreating back to cool powers of observation the rest of the time, is all over Melodrama, an album that disposes of the "sophomore slump" cliché by the end of its first two tracks. Lorde still acts wise beyond her years, as she did on her teenage debut Pure Heroine, by remarking on the politics of parties, social scenes and relationships as it's all happening to and around her. But like her idol Robyn before her, she inserts enough reckless moxie, bittersweet hedonism and unmitigated sorrow into all 11 tracks (an oddly placed house piano riff here, some Kate Bush wailing there) that while it's obvious that the album is a work by an absolute perfectionist, it's not robotic. While finale "Perfect Places" might be as perfect a pop song as you can get, the album's centerpiece, "Hard Feelings/Loveless," is the best example of Melodrama's duality: hurried vocals unleashing into a whirling electronic breakdown, before settling into a rigid cheerleader chant to tell you that Lorde's doing just fine, thanks: "Bet you wanna rip my heart out / Bet you wanna skip my calls now / Well guess what? I like that." As she declares on "Writer in the Dark," Lorde has found a secret power in her artistry, and there's still so much more for her to unleash. —Claire Shaffer
Sell it in one tweet:
6. Perfume Genius, No Shape (Matador)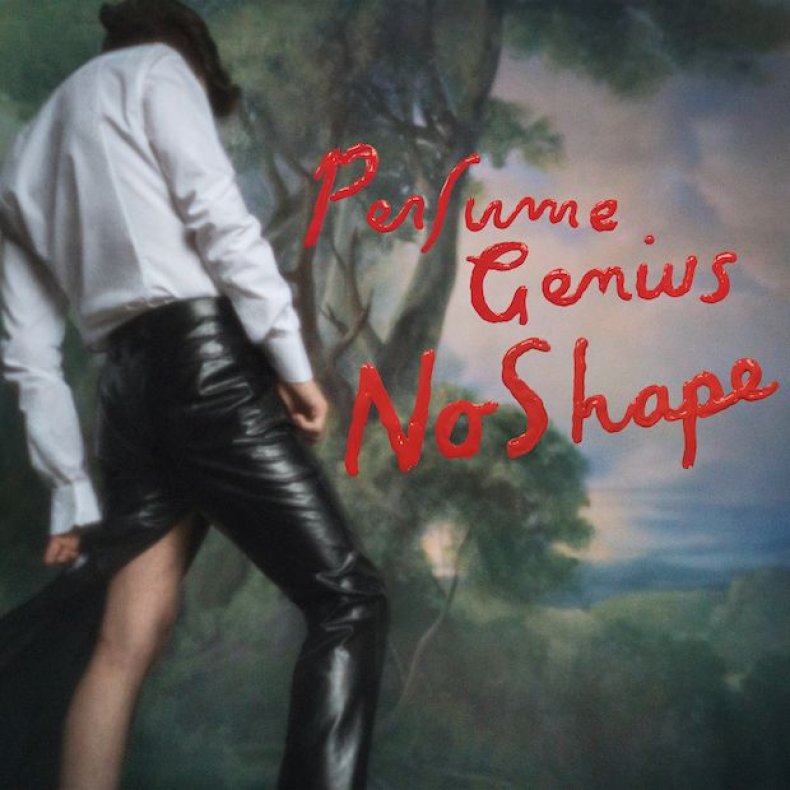 In the highly esoteric world of queer theory, there exist two seemingly opposing ideas that can be boiled down to: "fuck the social order" (Lee Edelman's No Future) and "the social order belongs to us" (Jose Muñoz's Cruising Utopia). Mike Hadreas of solo act Perfume Genius has made a career out of finding the common ground between the two. The moody piano ballads of his earlier records gave way to the stunning Too Bright in 2014, in which sprawling production built a queer utopia from the ground up and Hadreas's crystalline falsetto declared, "No family is safe, when I sashay." On No Shape, he turns his focus back to his long-term boyfriend, Alan Wyffels, and crafts a lavish love letter out of deconstructed baroque pop. "Ooh, love / They'll never break the shape we take," he cries on "Slip Away," a glittering anthem that sounds like it's running down a hill without ever quite reaching the bottom. Later, on acoustic guitar crooner "Valley" (a song that would easily come across as hackneyed in less capable hands), he asks, "How must we live right / Before we don't even have to try?" Hadreas, a former addict, cradles stability in his relationship but never takes it for granted, even when external forces make it particularly unbearable; The second half of the record, full of angsty bass and a haunting Weyes Blood feature on the Purple Rain-esque "Sides," casts a long shadow of doubt over the first. But on the cinematic closer "Alan," Hadreas comes to a point of acceptance that feels both realistic and beautifully transcendent: "I'm here / How weird." —Claire Shaffer
Sell it in one tweet:
7. Priests, Nothing Feels Natural (Sister Polygon)
"You want some new brutalism!" is a strange battle cry to open a punk album, but that's what Priests' Katie Alice Greer decided to go with on Nothing Feels Natural, the punk band's debut LP. Released a week after Trump's inauguration, the album is not especially new territory for Priests in terms of political content (check out their hard-hitting manifesto "Usa [Incantations]" from 2013), but their elasticity in testing the limits of punk as a genre has allowed it to stand out amongst other #resistance music. The janky piano and raucous guitar of "Jj" alludes to surf rock; the band's multi-part rages against neoliberalism, "Appropriate" and "Pink White House," are like condensed punk versions of "Paranoid Android." But it's the soaring title track, Siouxsie-like in its execution but even more poetic in its lyricism, that is the real standout. "This is when I'd give a god a name / But to people in sanctuaries / All I can say is / You will not be saved," Greer sings, yearning and sneering all at once, before the music kicks into full-on post-punk. In a wake of hot takes following the rise of Trump, Nothing Feels Natural is a crucial reminder that social theory is a supplement to survival and not the other way around. —Claire Shaffer
Sell it in one tweet:
8. (Sandy) Alex G, Rocket(Domino)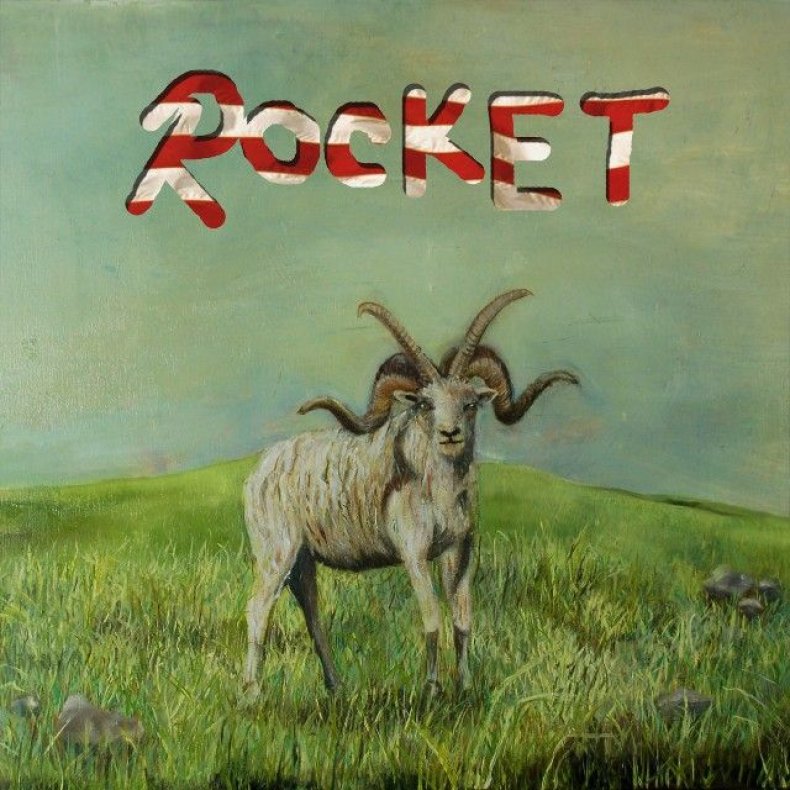 After seven years of churning out lo-fi indie pop recorded in his bedroom, Alex Giannascoli has grown tired of being compared to Elliott Smith. "Everybody does it," he recently told Stereogum, explaining that he understands the comparison because he got his start by emulating the late singer-songwriter's intimate recording style. The almost unsettlingly personal tone of Giannascoli's music made him a cult favorite, but his profile has now expanded well beyond the bedroom-pop scene, thanks in part to a 2016 guest gig playing guitar on a few Frank Ocean tracks, including "White Ferrari." On his latest album, Rocket, Giannascoli experiments more than on previous efforts, delicately incorporating elements of jazz, noise and especially country music. Despite the album's relative adventurousness and heightened production value, Giannascoli's songs are as intimate and moving as they were when he was releasing them to straight to Bandcamp from a bedroom in Philadelphia. —Ryan Bort
Sell it in one tweet:
9. Slowdive, Slowdive(Dead Oceans)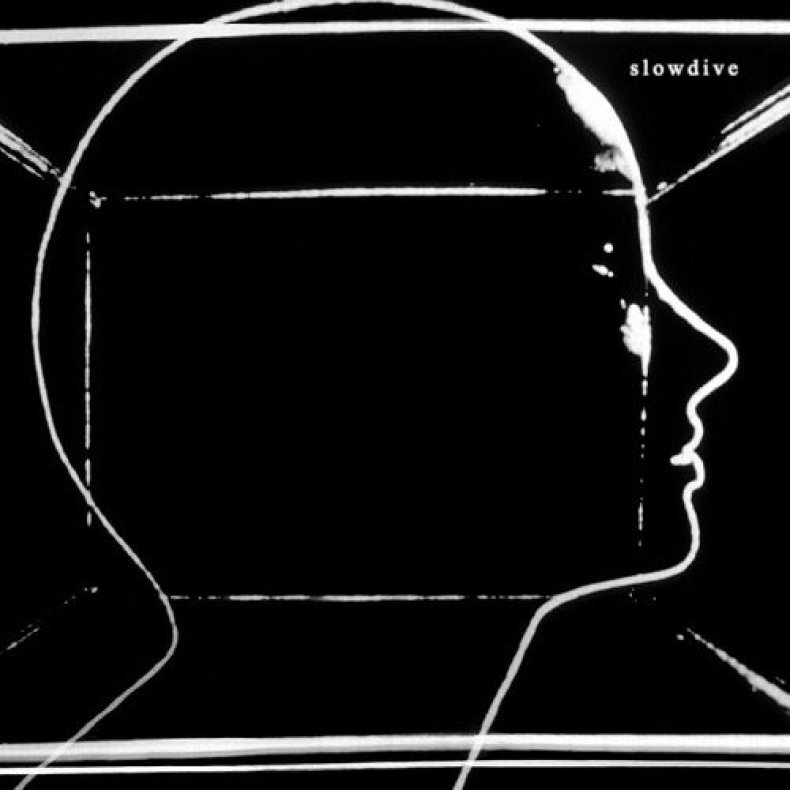 This album might have sucked. Long-awaited reunion efforts often do. But this one does not suck. Forty-five seconds into the opening track—a great, shimmering epic called "Slomo"—you can tell you're in very good hands. Long ago, during the early '90s. Slowdive was the dreamiest of shoegaze acts—more ethereal than My Bloody Valentine, more depressive than Ride, better than Lush. On this new, self-titled release, the band justifies that reputation with lush, luxuriating material like "Sugar For The Pill" and the great, slow-building "Go Get It." Shoegaze was dead. Now it's cool again. Why? I don't know, why are cassette tapes a thing again? Don't question these things. —Zach Schonfeld
Sell it in one tweet:
10. Sneaks, It's a Myth (Merge)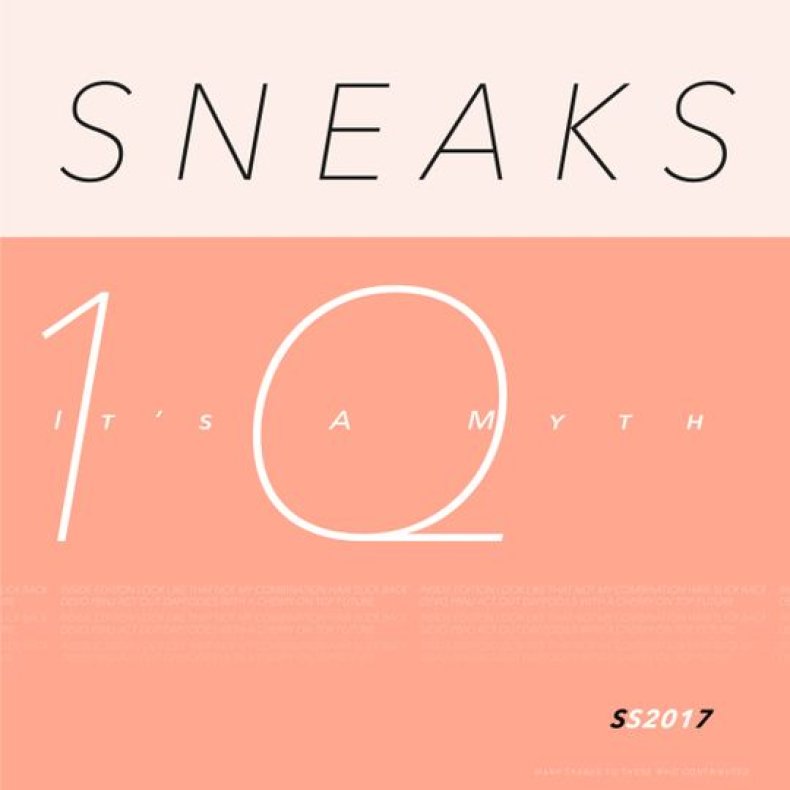 In the time it takes you to read this blurb, you could have listened to two songs by Sneaks, the musical project of Eva Moolchan. Maybe three of them. It's a Myth, Moolchan's second album under the Sneaks name, is minimalist to the point of skeletal. The songs are brief, declarative sketches. Slick bass licks, retro drum machines, lyrics that are like encoded chants—that's it, that's all there is to it. The hooks are spiky and odd and spoken, not sung. It's a bizarre approach to post-punk, but the sheer immediacy of it will intrigue you, then confound you, then make you dance. Listen to "Look Like That," because it's the best embodiment of what Sneaks does so well. Then listen to the whole damn thing, because it's only 18 minutes long. —Zach Schonfeld
Sell it in one tweet:
11. SZA, Ctrl(Top Dawg/RCA)
As SZA finds her groove on her first full-length work Ctrl, listeners embark on a journey through the lens of a twenty-something navigating love and sex and discovering one's self-worth. Top Dawg Entertainment's highly anticipated signee pushes the bar for modern R&B in 2017, with standout singles like "Doves in the Wind" (which features Kendrick Lamar) and the summer radio jam "Drew Barrymore." It's been a long, publicly exhausting process for the artist to release Ctrl, and the work proves to have genuine sustenance—setting her up to be a long-term talent. —Chris Riotta
Sell it in one tweet:
12. White Reaper, The World's Best American Band (Polyvinyl)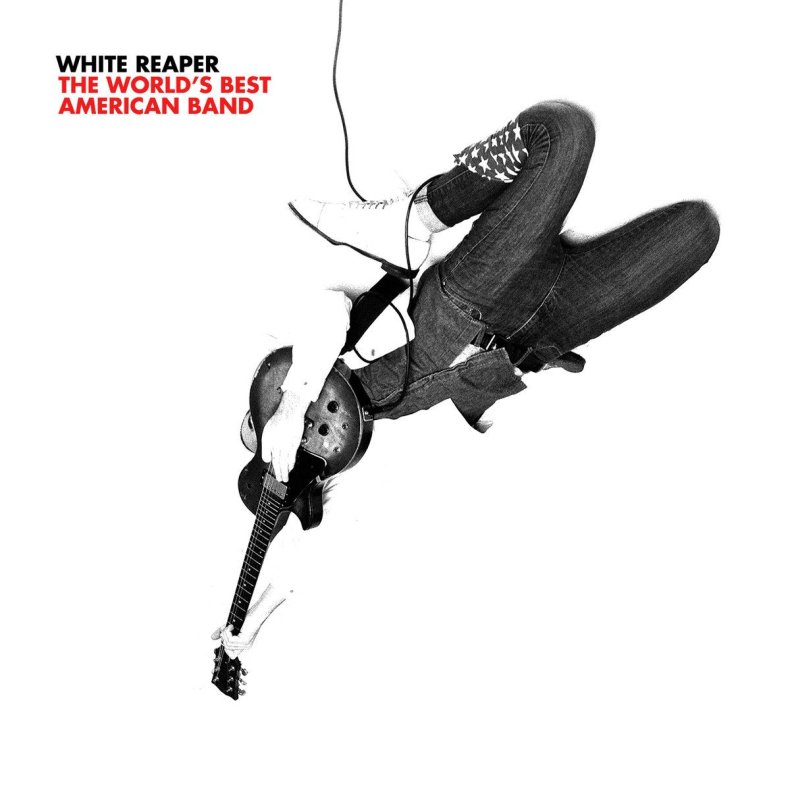 Boisterous hooks, snotty vocals, guitars that might unironically be described as "shredding"—what the hell more do you want from a garage rock album? The new album from these Louisville punks is 32 minutes long, and every one of those 32 minutes overflows with ramshackle riffs and sheer, raucous energy, as though White Reaper figured out a way to absorb all the excitement of a high school band and none of the suckage. The World's Best American Band is unpretentious and fun as hell. It might make you dance, or it might make you spell "rawk" with an "A-W." Don't fear the White Reaper. —Zach Schonfeld
Sell it one tweet: