Steve Bannon Must Go After Charlottesville, Member Of Trump's Diversity Council Tells President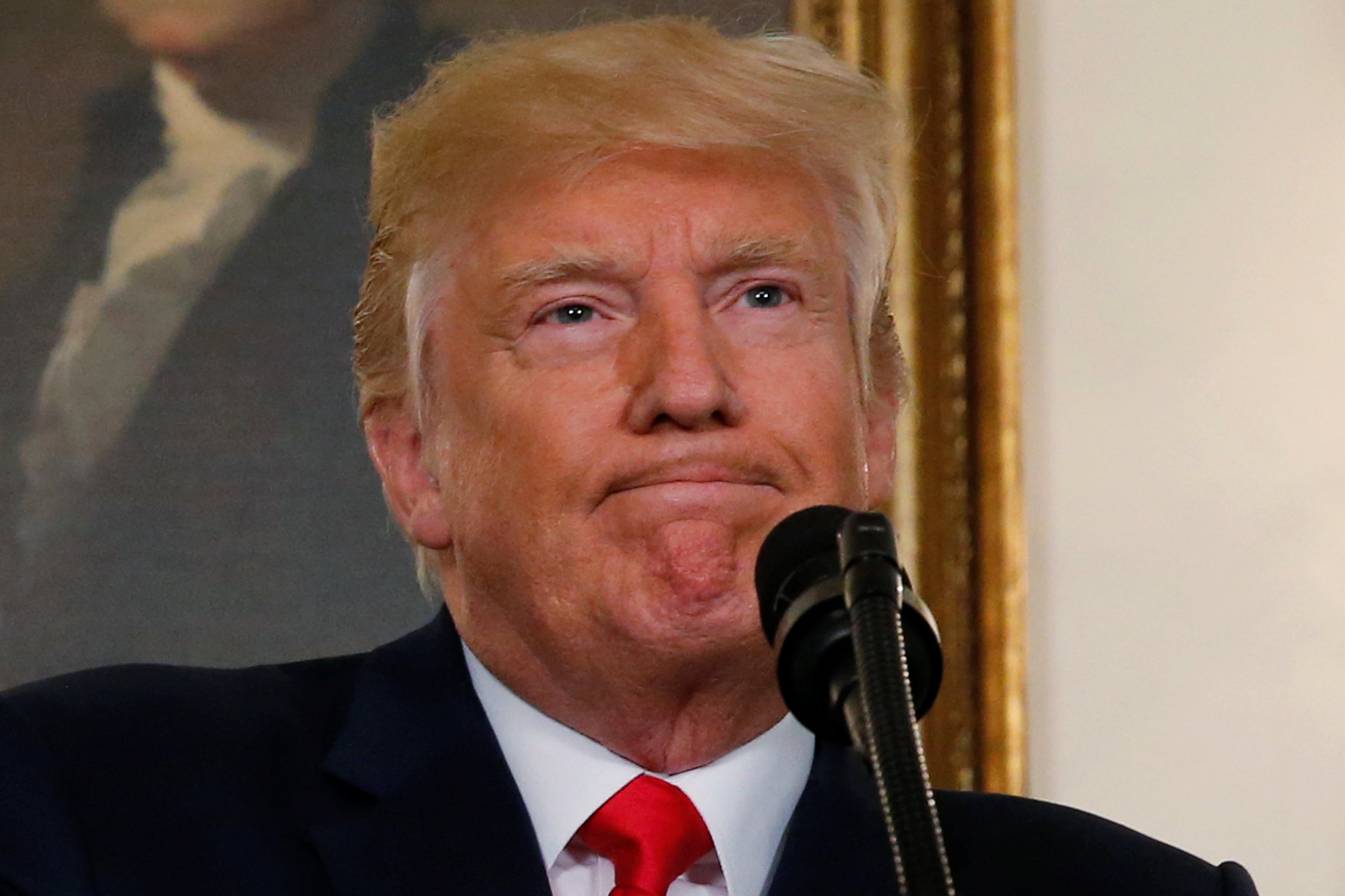 A member of Donald Trump's National Diversity Council has called for the dismissal of former Breitbart News chief Steve Bannon over his connection to the "alt-right."
Javier Palomarez said the chief strategist, who left his job at the pro-Trump website to work for the president, should not remain in his role following the violence in Charlottesville, Virginia, over the weekend.
And Palomarez, who is the president and CEO of the U.S. Hispanic Chamber of Commerce, said Trump's much-criticized statement on the Charlottesville rally was the fault of those he surrounded himself with.
"Firing Steve Bannon is the first step and a needed step to begin the process of healing the bad feelings this administration has engendered," Palomarez said in a statement seen by The Hill.
"Denouncing white supremacy without equivocation and without reservation should have been a no-brainer for President Trump," he added.
"Sadly, it seems clear that influential members of his administration were more worried about winning votes through dog whistles and winks and nods to the most evil elements of our society than in maintaining the moral authority of the presidency," Palomarez said.
Trump's initial statement on the weekend's events did not mention white supremacists. Instead, he said there were "many sides" to the unrest, a remark that many, including Palomarez, criticized.
Indeed, such was the backlash following the president's comments about the violence that five members of Trump's manufacturing council have resigned over the issue.
However, following his failure to acknowledge any racism at the rally, Trump made a second statement on the violence.
"As I said on Saturday, we condemn in the strongest possible terms this egregious display of hatred, bigotry and violence. It has no place in America. And as I have said many times before, no matter the color of our skin, we all live under the same laws, we all salute the same great flag, and we are all made by the same almighty God," Trump said at the White House on Monday, as broadcast by ABC News.
"Racism is evil. And those who cause violence in its name are criminals and thugs, including the KKK, neo-Nazis, white supremacists and other hate groups that are repugnant to everything we hold dear as Americans," he added.