Graduation 2020 Deals: How to Celebrate Memorial Day With Free Food and Drinks
Memorial Day is today, though celebrations may look a little different in 2020. While everyone has been impacted by new guidelines and social distancing measures, a certain group of people is missing out on another kind of celebration: graduation. The class of 2020, both high school and college seniors, is missing out on graduation ceremonies and celebrations, as well as traditional Memorial Day activities.
But some brands are trying to make the situation a little easier with Memorial Day deals on food and drinks, plus some deals solely for graduates. Pizza Hut, for example, is treating the class of 2020 to a free pie, while Chili's is offering a special for anyone celebrating Memorial Day.
So whether you're celebrating a class of 2020 graduate, or simply honoring Memorial Day, use the food and drink deals below and order takeout or curbside pickup.
Memorial Day and Graduation Deals 2020
Pizza Hut
BJ's Brewhouse
Chili's
Whataburger
Burger King
Jack in the Box
Pizza Hut
Pizza Hut is giving the class of 2020 a free one-topping medium pizza through June 4 or until supplies last. To claim your free pizza head to PizzaHut.com/GradParty and sign in to Hut Rewards to redeem a coupon.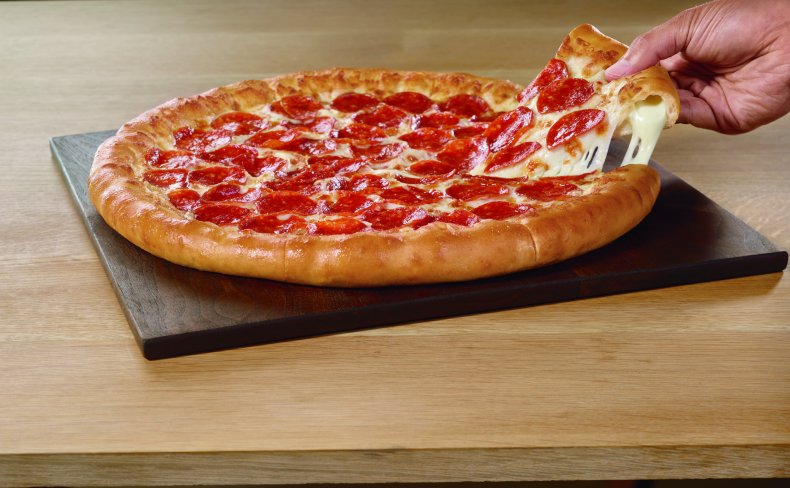 BJ's Restaurant and Brewhouse
BJ's Restaurant and Brewhouse is celebrating Memorial Day with a Rib Specialty Entrée Feast that comes with three full racks of baby back pork ribs, white cheddar mashed potatoes, a large deep-dish pizza, a salad, and six garlic knots. The offer is available for take-out and delivery and you can add a bottle of wine to your order for $10.
Chili's
Chili's is offering special features on its three for $10 menu for Memorial Day. The three for $10 special includes a non-alcoholic beverage and a starter (select soups, salads or chips, and salsa), but for Memorial Day, Chili's is offering a half order of baby back ribs as part of the deal.
The offer can be claimed via delivery or in-restaurant and guests can add margaritas, margarita kits, or beer to their orders. Guests dining at a Chili's location can also order a Patron Trifecta Margarita for $5.
Whataburger
Until the end of May 25, purchase a Whataburger online or via the app to claim a free burger, in a buy-one-get-one deal.
Burger King
Order Burger King via Postmates and use the promo code FRYDAY on purchases of more than $15 to get a free order of fries, until the end of May 25.
Jack in the Box
Jack in the Box is offering its guests a free shake with any purchase made via its app through May 25.