Manchester United: Memphis Depay and the Instagram Puzzle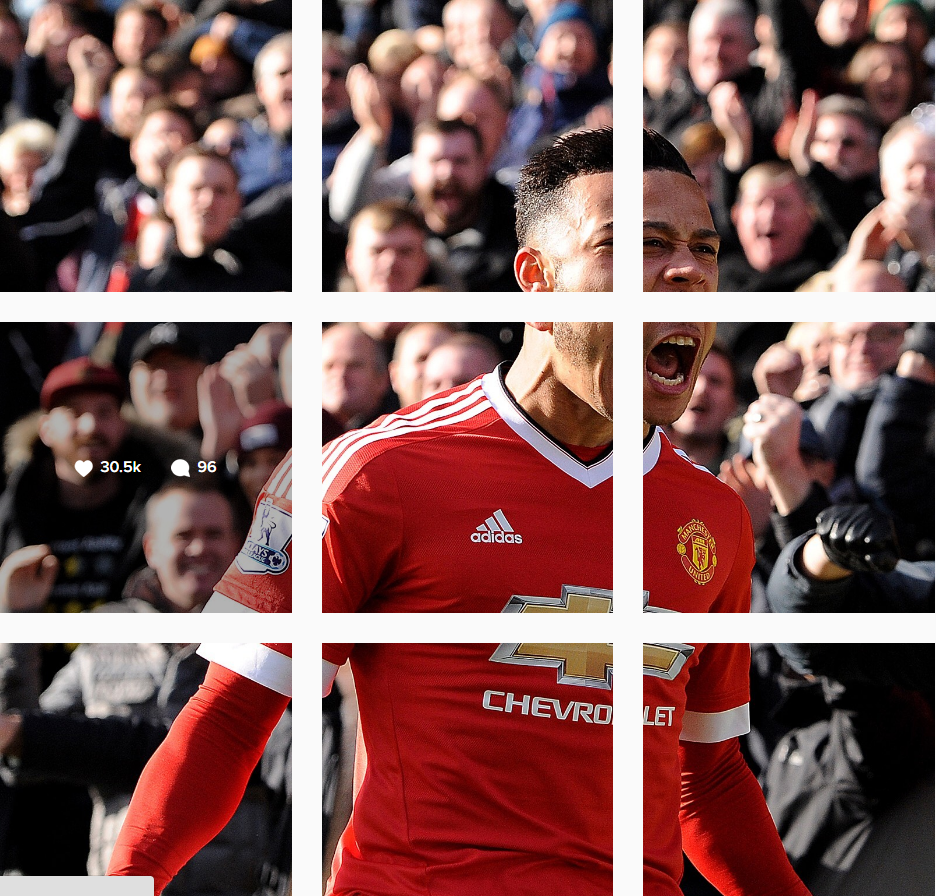 Being polite to a fault, you might term it a very modern football saga.
Here was Memphis Depay—disappointing Memphis Depay, eight months ago the boy, the hope of summer—deleting every photograph off his Instagram account but one, causing consternation in the parts of Manchester United's support that judge player morale via social media output.
That was at the weekend. Then Depay went to work, not playing football, but making art out of his Instagram, replacing those deleted photographs with a collage of him celebrating a United goal.
The different parts of Depay's body show remarkably similar numbers of Instagram 'likes.' His right leg has garnered 32,200 so far; several thousand more than his left, which trails on 28,900—surprising, perhaps, given that limb has been the focus of so much consternation this season.
The really serious question here, of course—beyond Depay foretelling a disintegration of his career through visual metaphor—is whether his United career can be saved, and how that can be achieved.
United's managerial situation feels like it has been up in the air for half a season now—perhaps because it has—with the club no nearer to a decision over whether to replace Louis Van Gaal with Jose Mourinho for next season.
That could affect Depay's future, too—it is doubtful whether Mourinho would want him, though he probably deserves another season to prove he can do excellence as well as mediocrity.
Still, what are we left with at the tail end of a young, exciting Dutchman's first season in English football? Several sporadically glittery performances in the UEFA Champions League and Europa League, and a saga over a social media account. Depay's Instagram puzzle is a postmodern conundrum. It also points to a sad state of affairs.