Manchester United News: Star Winger Claims He's Not Been Supported By Club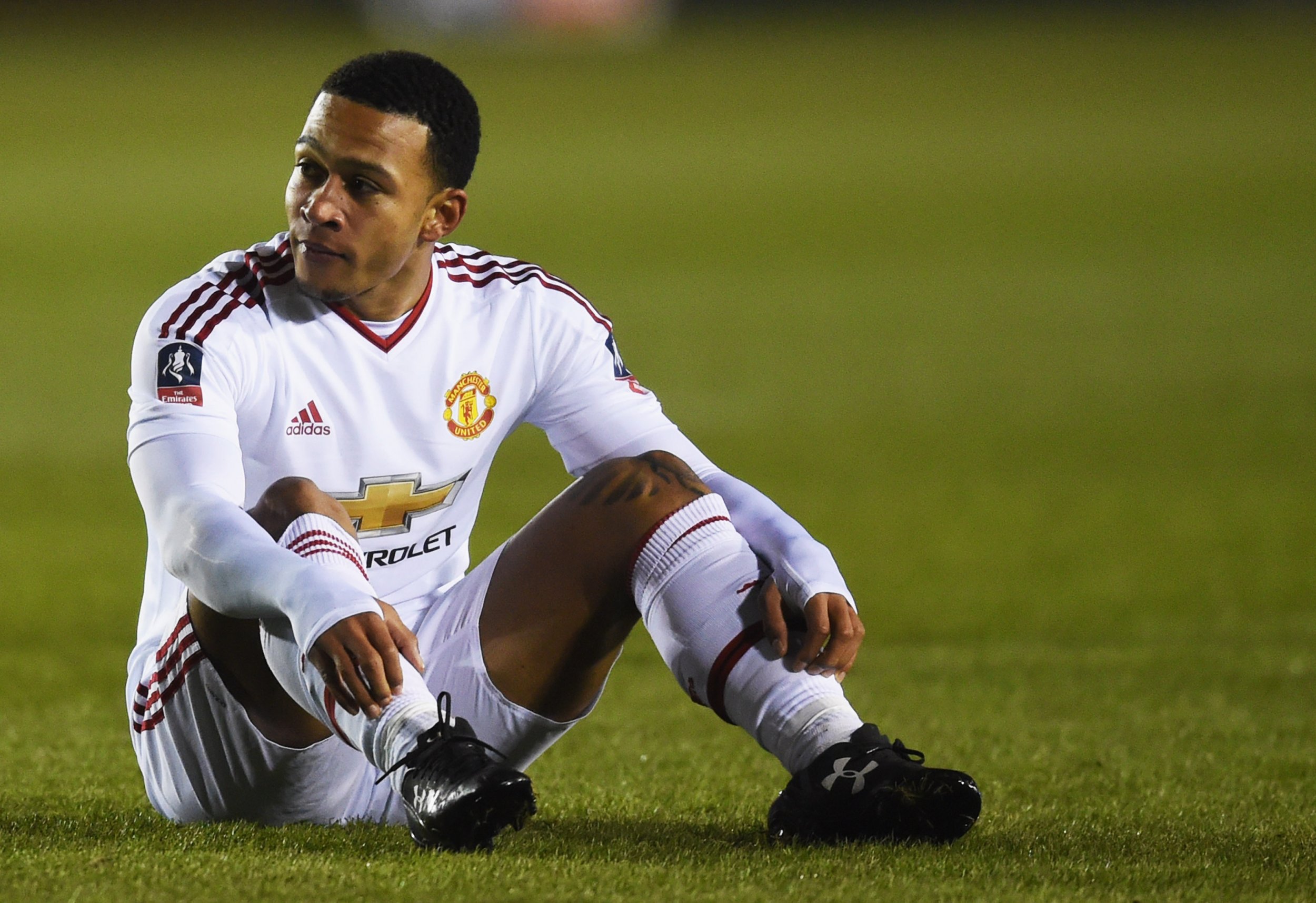 Memphis Depay, Manchester United's marquee summer 2015 signing, has admitted for the first time that he feels let down by a perceived lack of support he has received since joining the club.
Depay cost £31 million from PSV Eindhoven, but he has struggled to make an impact on the United first team so far this season and has not played since the first leg of United's Europa League exit to Liverpool two weeks ago.
And in quotes that will worry the United hierarchy, the Dutchman claimed he gets more support on international duty with the Netherlands than he does at Old Trafford.
"The national team boss [Danny Blind, father of Depay's United team-mate Daley Blind] gives me a lot of support," Depay said.
"He has confidence in me. And that makes me really grateful towards him," Depay added, before dropping the bombshell that he only feels the support of United "sometimes."
With the future of United manager Louis Van Gaal increasingly unclear amid reports that Jose Mourinho has signed a pre-contract agreement to take over next season, Depay revealed he had communicated with figures inside Old Trafford to seek reassurances over his own position.
"There are certain people within the club with whom I am talking about this," he said.
Depay was speaking on international duty with the Netherlands, ahead of the upcoming friendly internationals against France in Amsterdam on Friday in Amsterdam and England at Wembley on Tuesday.
Netherlands failed to qualify for UEFA Euro 2016, which begins on June 10 and has been the subject of intense debate following the attacks on Brussels on Tuesday that killed 31 people and injured hundreds.