Brussels Attacks: Euro 2016 Could Be Played In Empty Stadiums, Warns UEFA Official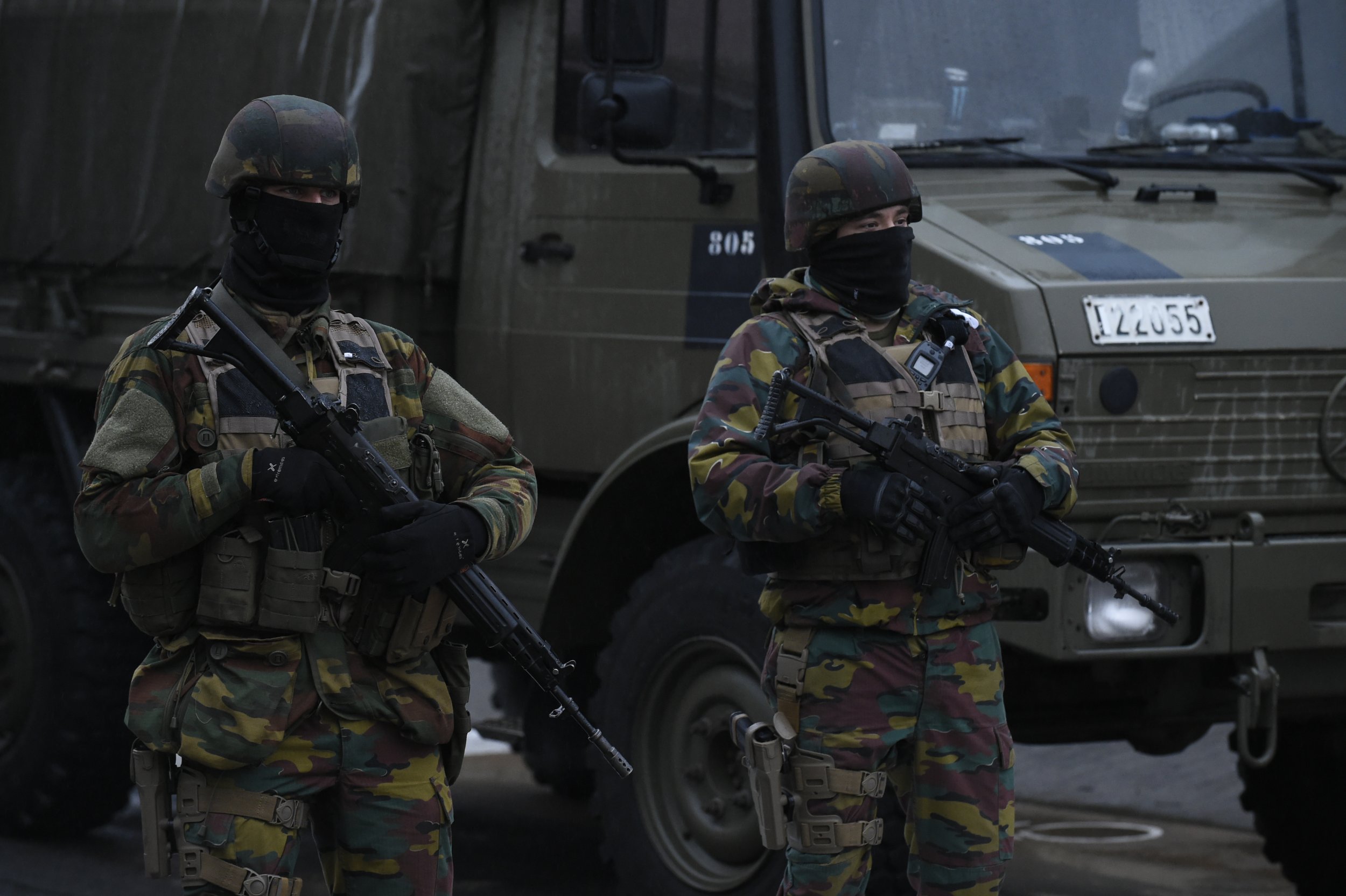 The prospect of the UEFA European Championships being held behind closed doors increased on Wednesday morning after a prominent European football official suggested drastic measures to counter the extremist threat.
Attacks in the Belgian capital of Brussels on Tuesday reported to have killed at least 31 people and wounded hundreds more have once again raised the question of safety at one of Europe's biggest sporting events, which begins in St-Denis, Paris, on June 10.
UEFA released a statement on Tuesday "reaffirming" its commitment to safety at Euro 2016 in the wake of the bombings on Zaventem airport and Maalbeek metro station.
But Giancarlo Abete, the UEFA executive committee vice-president and the former president of the Italian Football Association, suggested stronger measures may have to be taken to ensure the tournament goes forward as scheduled.
"Euro 2016 is the kind of event we can't delay or postpone," Abete told Radio 24, the Italian broadcaster.
"We can't exclude the possibility of playing behind closed doors as we cannot exclude terrorism. If we talked about potentially cancellable games such as a friendly or a competitive match that could be moved to another date, obviously this would not be the case.
"But we are talking about games which are staged for June, whereas today we are going through a very urgent emergency."
The Football Association of England told Newsweek Europe on Tuesday that England's friendly against Germany in the Olympiastadion in Berlin on Saturday would go ahead as planned, despite German airports heightening security measures following the latest wave of extremist violence to hit western Europe.
Dwaars Door Vlaanderen, the important warm-up race to the iconic Tour of Flanders, is still set to go ahead on Wednesday in spite of the fact that the security level in Belgium has been raised to level four, the highest possible. Race organizers told Newsweek Europe on Tuesday that the final decision to stage the race rests with the Belgian government. Giant-Alpecin, the German team, pulled out of the race late on Tuesday after cancelled flights across Europe meant three of the team could not make it to Belgium, denying it the required complement of riders.