Michigan Attorney General Dana Nessel said that suspects in a plot to kidnap and possibly kill Democratic Governor Gretchen Whitmer also participated in a Second Amendment protest at the state Capitol in the spring.
At least six men were allegedly involved in the conspiracy against the governor, according to the FBI, which helped thwart the plot in conjunction with Michigan law enforcement. The individuals allegedly planned to abduct Whitmer over frustration with her stringent executive orders on the coronavirus outbreak, take her to a "secure location" in Wisconsin and then hold a "trial" for treason.
During a Thursday interview with MSNBC, Nessel, a Democrat, was asked if the protesters were connected to a Second Amendment protest held during the virus lockdown in Michigan's capital city of Lansing in June.
"I think that when you take a look at who was at that event and you cross-reference it with the names of the people that we've charged, you'll see that many of them were in fact in attendance," Nessel responded.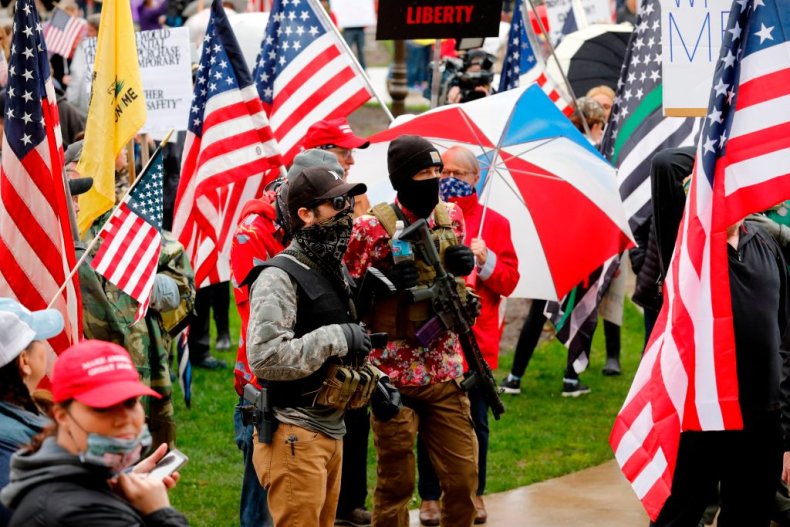 Newsweek reached out to Whitmer's office for further comment but did not hear back before publication.
President Donald Trump had voiced support for the anti-lockdown protests in Michigan, tweeting "LIBERATE MICHIGAN!" on April 17. He has also repeatedly criticized Whitmer and her leadership during the health crisis. Nessel pointed to these remarks, as well as the president's refusal to condemn white supremacist groups, and suggested that Trump's rhetoric gives legitimacy to individuals like the ones who allegedly plotted against Whitmer.
Nessel said that Michigan has a history of violent militia groups but noted that things have "escalated exponentially recently," citing Trump's leadership. She said "having a president who seems to condone these types of actions" exacerbates the problem.
"Tweets to 'liberate' Michigan, what does that mean?" she asked, also referencing Trump's "stand back and stand by" remark directed to the far-right extremist group Proud Boys during the first presidential debate.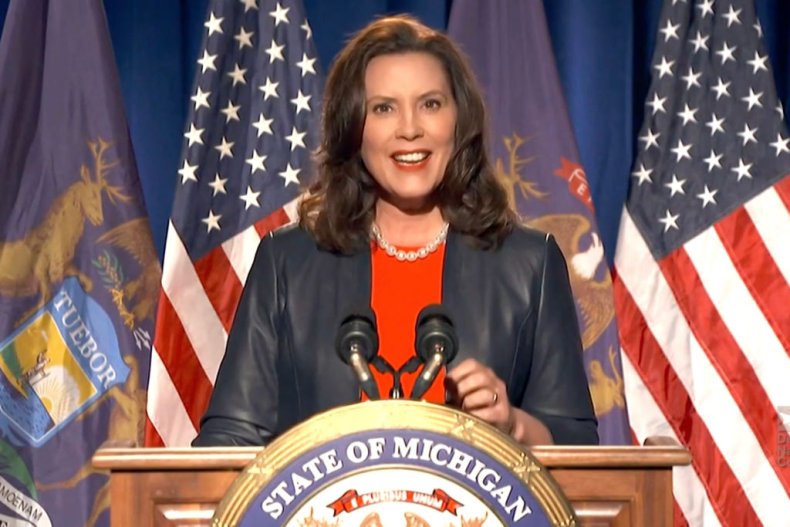 The suspects in the alleged plot have been identified as Adam Fox, Ty Garbin, Kaleb Franks, Daniel Harris, Brandon Caserta and Barry Croft, the The Detroit News reported. Five of the six men charged on Thursday are Michigan natives. The sixth, Croft, is from Delaware.
U.S. Attorney Andrew Birge of the Western District of Michigan said each of the men faces a potential life sentence if convicted.
"All of us standing here today want the public to know that federal and state law enforcement are committed to working together to make sure violent extremists never succeed with their plans, particularly when they target our duly elected leaders," Birge said during a Thursday press conference.