Menendez Brothers Reunion: Notorious Beverly Hills Murderers Reunited After More Than 20 Years
Updated | Erik and Lyle Menendez, who are serving life sentences for murdering their parents in 1989, have been reunited in prison.
Prison staff have moved Lyle, 50, and his younger brother Erik, 47, into the same housing unit, California corrections department spokeswoman Terry Thornton told the Los Angeles Times. The department did not respond to a request for comment.
On February 22, Lyle was transferred from Mule Creek State Prison in Northern California to R.J. Donovan Correctional Facility, the San Diego institution where his brother was being detained in a separate unit. On Wednesday, the brothers joined the same housing unit.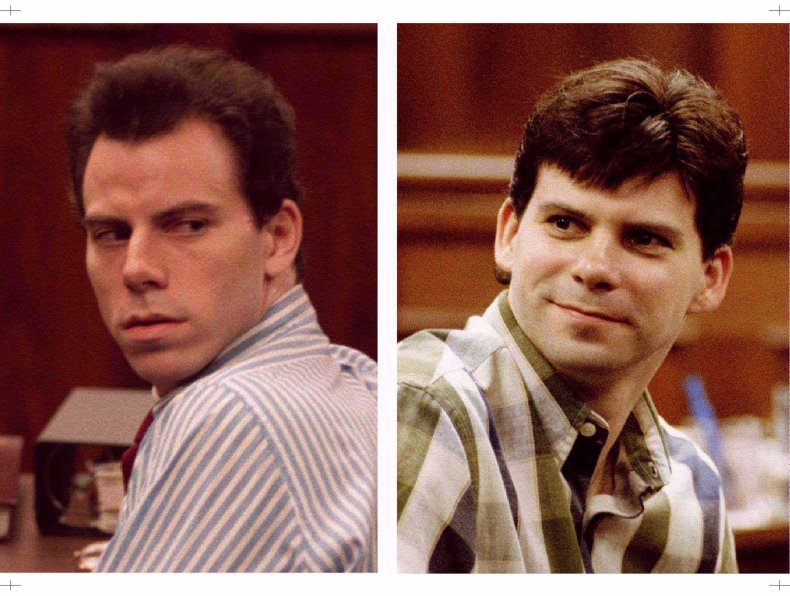 "Just because they're in the same unit doesn't mean they've had contact yet, but it's a programming facility, meaning the inmates participate in rehabilitation programs and have the ability to interact with one another," spokeswoman Terry Thornton told the New York Daily News.
Lyle had asked to be moved into the same housing unit as Erik after learning of his inmate classification status. "The department could find no reason they could not be at the same prison," she said, adding that it is not unprecedented for crime partners to live in the same prison or even share the same cell. Erik and Lyle have likely written to each other in the two decades they have been incarcerated, she said.
Erik and Lyle shot and killed their parents, José and Mary Louise "Kitty" Menendez, as they watched TV and ate ice cream and strawberries in their Beverly Hills mansion on August 20, 1989.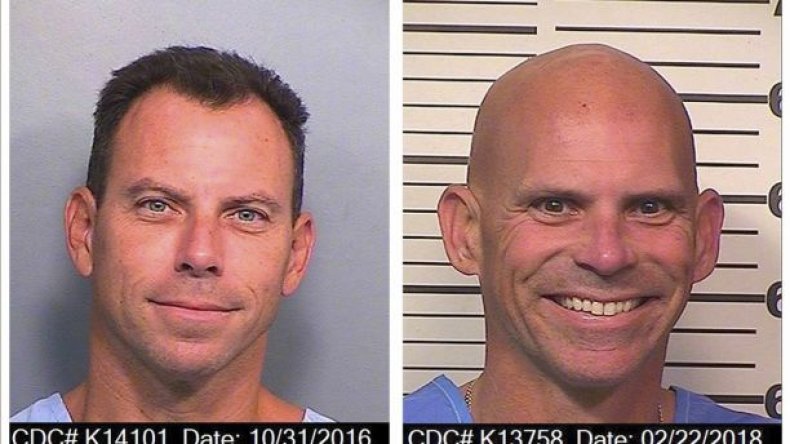 Ages 21 and 18 at the time, the brothers first shot their father in the head multiple times. As their wounded mother tried to crawl to safety, Lyle reloaded his shotgun in his car and shot her in the face.
Kitty and José met at Southern Illinois University. José went on to become a record executive at RCA, signing acts including Duran Duran, while Kitty quit her job as an elementary school teacher to raise their children.
Initially the brothers blamed mobsters for killing their parents, but confessed months later. While the brothers claimed that their father had abused them, prosecutors said they simply wanted to inherit their fortune, worth $14 million. Their trial began in July 1993 and attracted millions of viewers on Court TV. Following a mistrial and retrial, Erik, age 26 at the time and Lyle, 28, were convicted of the murders and sentenced to life without parole in 1996.
Detective Dan Stewart told Vanity Fair in 1990, "I've seen a lot of homicides, but nothing quite that brutal.
"Blood, flesh, skulls. It would be hard to describe, especially José, as resembling a human that you would recognize."
Family friends told the magazine that the Menendezes were regarded as "one big happy family." However, the feature alleged that José could be a bully and that Kitty had attempted to take her life on three occasions.
This article has been updated to include the year the brothers were first tried and their ages when they were convicted.