'Mental Derangement': Candace Owens Slams Chrissy Teigen Over Teen Bullying Allegation
Conservative commentator Candace Owens has criticized model Chrissy Teigen for Teigen's alleged tweets insulting fellow model Courtney Stodden and telling Stodden to kill themselves. In one social media post, Owens accused Teigen of having "mental derangement."
In interviews, Courtney Stodden (who identifies as non-binary and uses they/them pronouns) recounted how the media publicly shamed them as a slut shortly after her 2011 marriage to 50-year-old actor Doug Hutchison. Stodden was 16 years old at the time. Their mother gave them permission for their wedding, according to The Daily Beast.
In 2011 and 2012, Teigen reportedly issued abusive tweets to Stodden. In the tweets, Teigen allegedly tagged Stodden to say that they looked "like an idiot", was "so effing weird" and that Teigen fantasized about Stodden's death. Stodden was still a teenager at the time.
"[Teigen] wouldn't just publicly tweet about wanting me to take 'a dirt nap' but would privately DM me and tell me to kill myself. Things like, 'I can't wait for you to die,'" Stodden alleged to the Beast.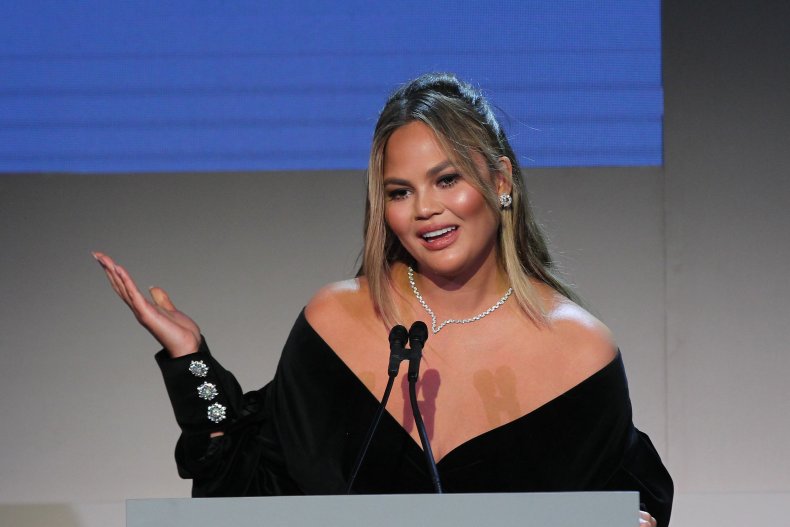 Owens has publicly criticized Teigen over the alleged cyberbullying.
"How is [Teigen] not beyond cancelled by now?" Owens asked in the caption of an Instagram video published on Tuesday. "She is a deranged human being who should be wiped from the internet by Facebook/Twitter standards."
"Everything about Chrissy Teigen's record on social media indicates mental derangement but telling a 16 year old girl that you fantasize about her being dead? That takes the cake," Owens wrote in a tweet posted on Tuesday.
Owens also tagged the retail chain Target, asking why the company has a homeware collection with Teigen's name attached to it.
In a follow-up tweet, Owens asked why Teigen was allowed to keep her social media accounts when Republican former President "Donald Trump was censored off the internet for writing nothing even remotely violent... Disgusting."
On January 8, Twitter permanently banned Trump from its platform over the risk of his inciting violence. Trump had repeatedly used his personal account to allege widespread fraud in the 2020 elections.
His baseless allegations were cited as the motivation for numerous participants in the January 6 insurrection at the Capitol. Over 140 people were injured at the insurrection and five people died in connection to the event.
Stodden publicly mocked Teigen for briefly leaving Twitter in mid-March. Teigen left the platform because of bullying from other users, including QAnon conspiracy theorists who accused her and husband, musician John Legend, of being pedophiles.
"What a shame @chrissyteigen is leaving Twitter," Stodden wrote on Twitter. "it's too 'negative' for herrrrrr #chrissyteigen #bully"
Newsweek contacted Teigen's publicist for comment.