Merrick Garland Pauses Federal Death Penalty Though His DOJ Sought It for Boston Bomber
Attorney General Merrick Garland has called for a temporary end to the federal death penalty, although his own Department of Justice (DOJ) recently pushed the punishment for the man convicted in the deadly 2013 Boston Marathon bombing.
Garland wrote in a memorandum on Thursday that he had "serious concerns" about the death penalty while calling for a series of reviews, vowing that "no federal executions will be scheduled" until the reviews are completed.
Boston Marathon bomber Dzhokhar Tsarnaev was convicted in 2015 and sentenced to death. Although the death sentence was later overturned, the DOJ filed a brief with the Supreme Court asking for it to be reinstated last month.
"Serious concerns have been raised about the continued use of the death penalty across the country, including arbitrariness in its application, disparate impact on people of color, and the troubling number of exonerations in capital and other serious cases," Garland wrote on Thursday. "Those weighty concerns deserve careful study and evaluation by lawmakers."
"In the meantime, the Department must take care to scrupulously maintain our commitment to fairness and humane treatment in the administration of existing federal laws governing capital sentences," he added.
The attorney general stressed that the moratorium had been issued because the DOJ's obligation that those facing the federal justice system be "treated fairly and humanely" had a "special force in capital cases."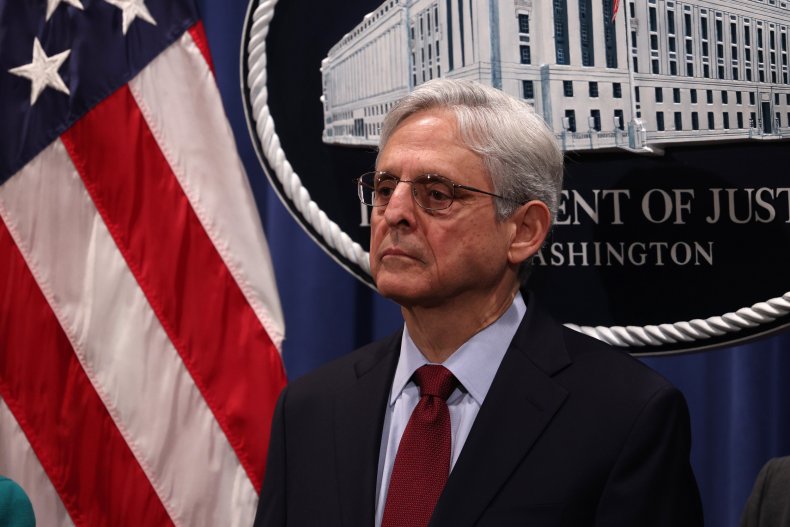 Garland called for the Bureau of Prisons to suspend use of an addendum to federal execution protocol issued by former Attorney General William Barr, which allowed pentobarbital sodium to be used to carry out executions. Garland ordered a review of the practice that he said raises "important questions about our responsibility to treat individuals humanely and avoid unnecessary pain and suffering."
Garland also ordered reviews of Trump-era policy changes that expedited federal execution, expanded the permissible execution methods and authorized the use of state facilities and personnel to carry out federal executions. Deputy Attorney General Lisa Monaco will oversee each review.
President Joe Biden vowed to work towards abolishing the death penalty as a candidate. Silence on the issue since taking office sparked concerns among abolition advocates, while the DOJ's decision to press for the execution of Tsarnaev raised questions about the nature of the administration's policy. However, White House spokesman Andrew Bates said that Biden approved of Garland's moratorium on Thursday.
"As the president has made clear, he has significant concerns about the death penalty and how it is implemented, and he believes the Department of Justice should return to its prior practice of not carrying out executions," Bates told reporters.
Newsweek reached out to the White House for comment.