Attorney General Merrick Garland ramped up the pressure against former President Donald Trump after he announced that the Department of Justice asked a federal judge to unseal the search warrant of Trump's Mar-a-Lago home.
Garland made the announcement at a briefing on Thursday, in a rare address of a high-profile criminal investigation that his agency has largely remained silent on.
"The Department filed the motion to make public the warrant and receipt in light of the former president's public confirmation of the search, the surrounding circumstances and the substantial public interest in this matter," the attorney general said.
The motion comes as Trump and his attorneys have yet to publicize their copy of the search warrant, which indicates that a federal court found probable cause for agents to conduct a raid, and their copy of the property receipt, which lists the items seized by the FBI during the search. Garland confirmed that Trump's counsel received a copy of each document.
Trump could oppose the DOJ's motion to unseal the search warrant and block its release to the public, but such a move would likely be highly criticized. The former president's team has until Friday at 3:00 p.m. ET to respond to the motion, according to the docket.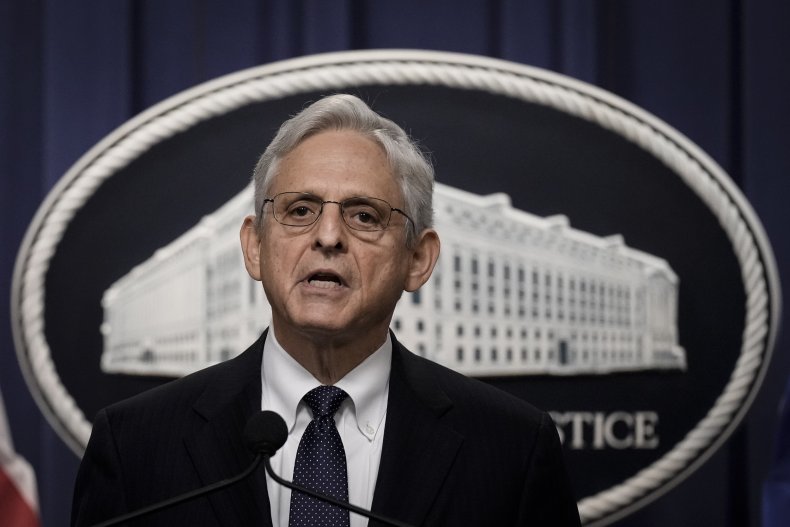 On Thursday, Garland said that he personally approved of the decision to seek a search warrant of Trump's Florida residence, saying it was a decision that his department did not take lightly.
He said that where possible, the Justice Department tries to seek less intrusive means and that the scope of a search is often narrowed.
Garland's statements came days after FBI agents raided Mar-a-Lago as part of a federal investigation about the possible violation of laws related to classified records that Trump allegedly took with him to Florida upon leaving the White House, but that belonged to the National Archives.
It was reported on Thursday, ahead of the DOJ's press briefing, that Trump received a subpoena for the documents in the spring before the FBI took the step of sending agents to his home.
Garland also addressed the recent attacks on federal prosecutors and FBI agents, defending their professionalism and criticizing the "unfounded" threats.
"I will not stand by silently when their integrity is unfairly attacked," the attorney general said. "The men and women of the FBI and the Justice Department are dedicated, patriotic public servants."
"Every day, they protect the American people from violent crime, terrorism and other threats to their safety while safeguarding our civil rights. They do so at great personal sacrifice and risk to themselves," he added. "I am honored to work alongside them."