'Messiah' Season 2 Release Date: Will There Be Another Season on Netflix?
The latest Netflix series to grab the world's attention is Messiah, its show focusing on a man (played by Mehdi Dehbi) who may be the eponymous messiah or, to quote Monty Python's Life of Brian, may be a very naughty boy, on the scale somewhere between major conman and full-on anti-Christ.
Though Netflix does not reveal most of its viewing data, if the social media reaction is anything to go by there are many people around the world hoping for Season 2 of the modern-day religious drama.
The makers of the show are certainly hoping for a Season 2 according to the ending of the first season, which (spoilers ahead) reveals at al-Masih (Dehbi) almost certainly has the divine power of resurrection, but that also he may not be the only one with such powers on Earth.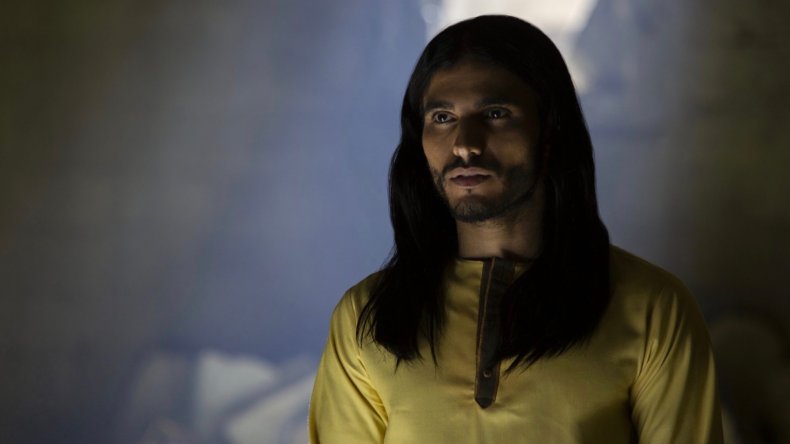 As we reported in our guide to the ending of Messiah, the show ends ambiguously, suggesting that al-Masih's disciple Jabril (Sayyid El Alami) may too be able to bring people back to life, suggesting that they both have divine purpose. This adds to the speculation many viewers have made that al-Masih may in fact be the anti-Christ, suggesting that the true Second Coming may be Jabril, and that Season 2 will see the two of them each face off.
Though this certainly will sound intriguing to fans, Netflix has not yet announced the release date for Messiah Season 2, or indeed announced if there will be one at all. Usually, renewals are announced by Netflix a few months after the show has aired, so unless the show is a stratospheric success fans may not know if there will be more until spring.
Although there has been some controversy around the new series, it is unlikely to be on a scale that will be sufficient to stop Netflix from going ahead with Season 2 if Messiah has enough viewers. At time of writing, just over 4,500 people have signed a Change.org petition against the show and its treatment of religious themes, with the creator of the petition calling it "anti-Islamic propaganda."
However, since Newsweek first reported on the petition on December 30, it has only managed to accumulate another 500 signatures; probably insufficient to spook Netflix and its global fan base. For example, a petition signed by over 200,000 people trying to get the Netflix series Insatiable cancelled was insufficient to stop them renewing the show for Season 2.
If Netflix does decide to order Messiah Season 2 we might expect it in January 2021. Newsweek will update this article if and when Netflix releases news about the future of the show.
Messiah is streaming now on Netflix.