While making the 1976 film Marathon Man, Laurence Olivier, fed up with the lengths his co-star Dustin Hoffman was going to for his role, famously asked: "My dear boy, why don't you just try acting?"
This quote would sum up the feelings of method acting's critics for years to come, in a debate seemingly rehashed every generation.
Method acting and its divisive power is having another moment in the spotlight in 2022 as a number of high-profile actors speak out against it.
Some contemporary proponents of the technique who have been making headlines for their unorthodox approaches to roles include Jeremy Strong of Succession fame and Jared Leto, whose recent roles in Moribus, House of Gucci and WeCrash have seen the discussion around method acting reemerge.
Strong's intense method acting process was outlined in a New Yorker profile late last year that went viral, igniting a huge discussion about how his process affects his co-stars.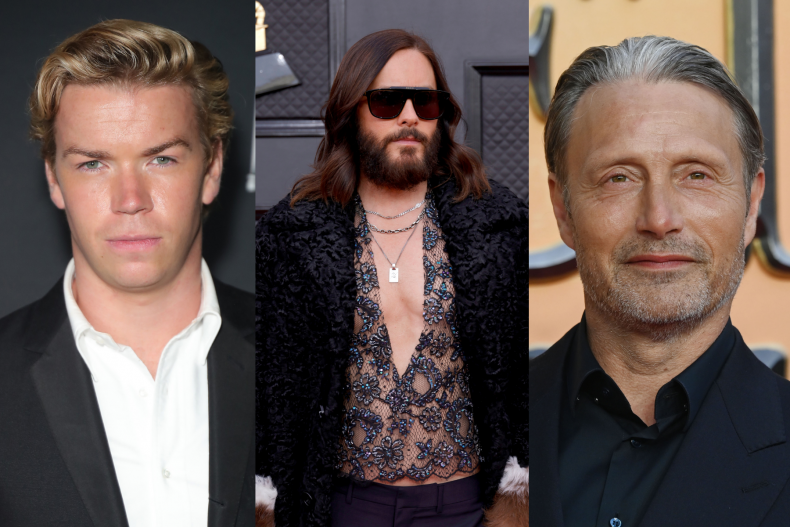 In the viral piece, Strong, 42, detailed his intense immersion into playing the character Kendall Roy in the HBO drama—seemingly to the irritation of his co-stars and crew members, and even to the point of causing injury to himself.
"To me, the stakes are life and death," he said in the piece. "I take him [Kendall Roy] as seriously as I take my own life."
Meanwhile, Leto, who has built up a reputation for bizarre acting techniques over the years, is reported to have used his Morbius' crutches as he stayed in character between takes.
The film's director Daniel Espinosa confirmed to Uproxx: "I think that what Jared thinks, what Jared believes, is that somehow the pain of those movements, even when he was playing normal Michael Morbius, he needed, because he's been having this pain his whole life."
On the flipside, these are some of the names speaking out against method acting:
Brian Cox
The Logan Roy star shared his concerns for Strong's wellbeing in the New Yorker profile and called method acting a "particularly American disease."
"The result that Jeremy gets is always pretty tremendous," Cox said. "I just worry about what he does to himself. I worry about the crises he puts himself through in order to prepare."
He added: "Actors are funny creatures. I've worked with intense actors before. It's a particularly American disease, I think, this inability to separate yourself off while you're doing the job."
Cox went on to say: "It's the cost to himself that worries me. I just feel that he just has to be kinder to himself, and therefore has to be a bit kinder to everybody else."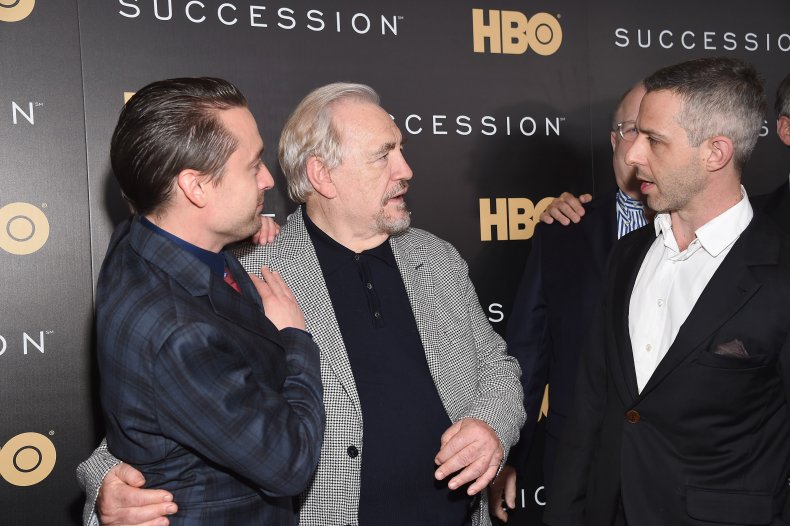 Will Poulter
Will Poulter has also weighed in on the current debate around method acting and labeled it "an excuse for inappropriate behavior."
Speaking to The Independent, Poulter said: "When it comes to an actor's process, whatever that is, so long as it doesn't infringe on other people's and you're being considerate, then fine.
"But if your process creates an inhospitable environment, then to me you've lost sight of what's important. Method acting shouldn't be used as an excuse for inappropriate behavior—and it definitely has."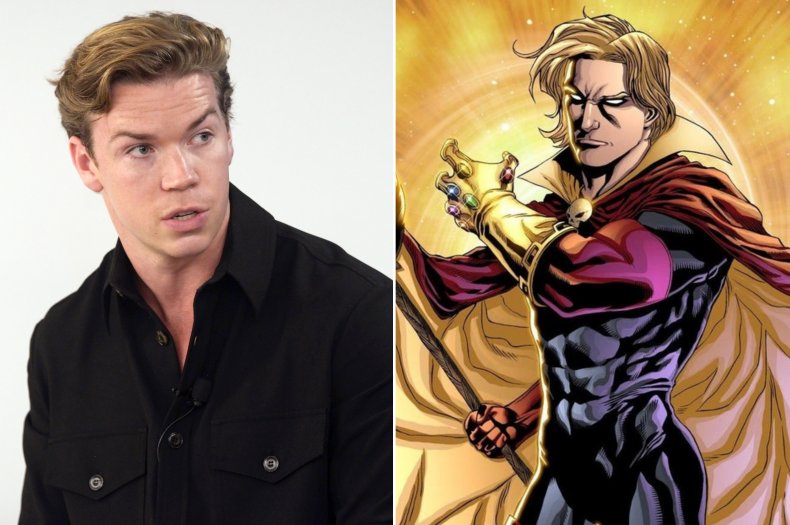 Mads Mikkelsen
Fantastic Beasts star Mads Mikkelsen did not hold back in his disdain for the process of method acting, which he has described as "pretentious."
"It's bulls**t," Mikkelsen said about method acting in an interview with GQ.
"But preparation, you can take into insanity," he explained. "What if it's a s*** film—what do you think you achieved? Am I impressed that you didn't drop character? You should have dropped it from the beginning! How do you prepare for a serial killer? You gonna spend two years checking it out?"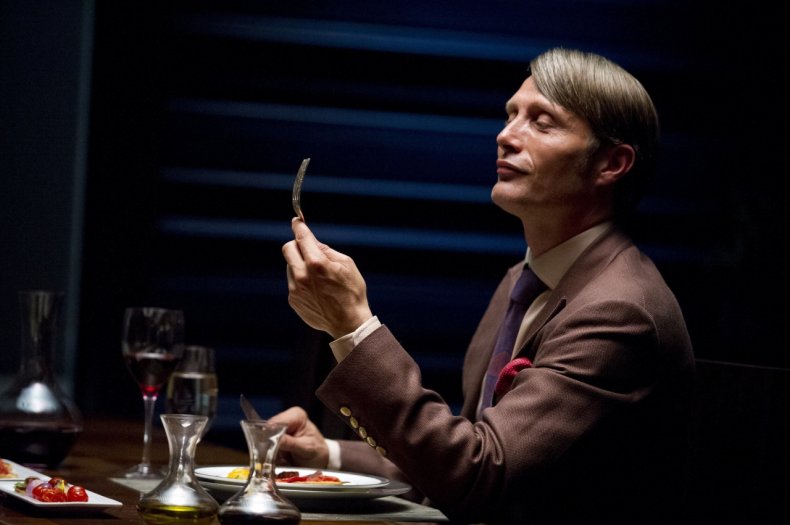 Jake Gyllenhaal
Jake Gyllenhaal admitted on SNL that he once thought he had to be perceived as a "serious method actor" in order to win awards, before coming to the realization that acting is "stupid" and that his job as an actor should be "fun and filled with joy."
"But honestly, I wasn't even that good at method acting," he explained in his monolog. "I remember for this movie Nightcrawler, I went to the director and I was like, 'Get ready for me to lose 48 pounds and win the Oscar.' And then a week later I was like, 'How would you like to see an actor lose 36 pounds and win the Golden Globe?'
"And then I showed up on set and I was like, 'You're looking at a guy who gained 10 pounds and doesn't care about awards!'"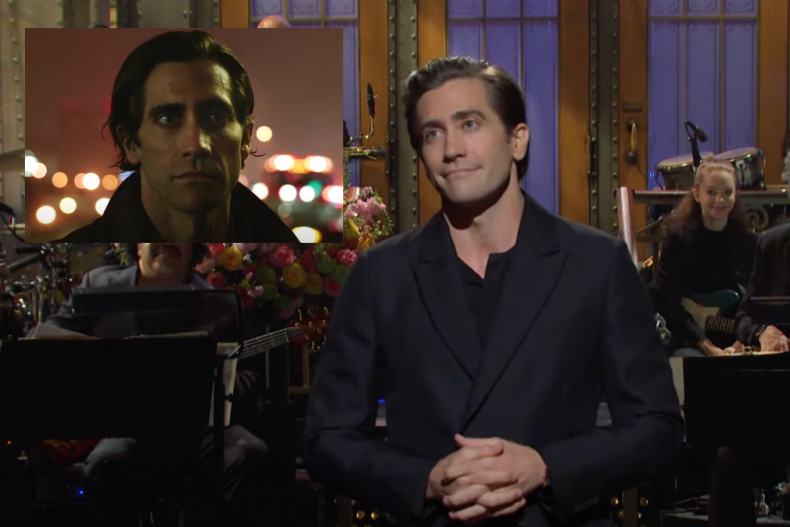 Toni Collette
Back in 2018, Hereditary star Toni Collette called method acting "utter w******" in an interview with DP/30.
"I'm in no way method, whatever that means," she said. "I think that is actually total bulls***. I mean it's utter w******."
Samuel L. Jackson
Pulp Fiction star Samuel L. Jackson has also questioned why some actors bother with method acting.
"Sometimes, when you're working with people who invest like that, it doesn't feel like they're having a good time, to me," he said in an interview with Collider. "It's a job of playing make-believe. You do it effectively and you do it in a way that's not harmful to you because it's a safe space. You're supposed to be able to safely come into this space, work and give emotionally, and not be harmed by it."