Mexican President Tells Migrants to Avoid Traffickers Who Lie About U.S. Border Being Open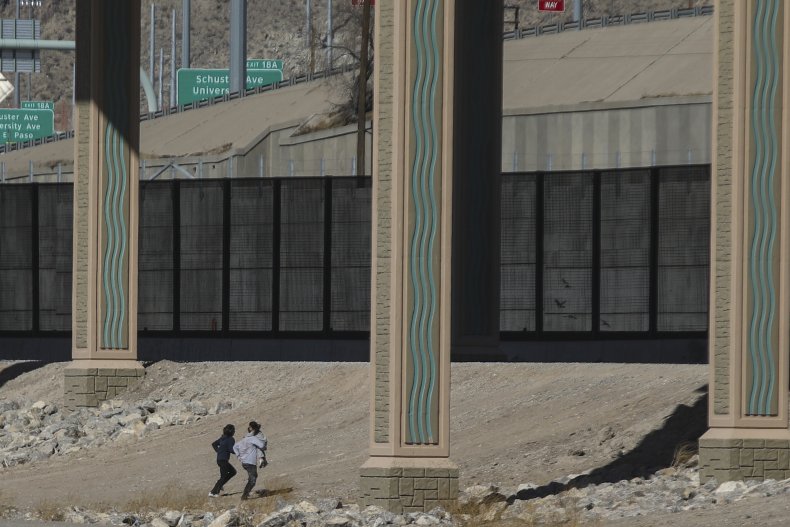 Mexican President Andrés Manuel López Obrador warned migrants to be wary of false claims from traffickers that the "doors are open" to the U.S., now that President Joe Biden has taken office.
"Our brother migrants should have this information so that they won't be deceived by human traffickers, who paint a rosy picture," he said on Thursday.
A "rosy picture" of open passage at the U.S.' southwest border hasn't been executed by Biden yet. He has only taken initial actions to dismantle his predecessor's immigration policies.
"Now, for example, that there is a U.S. immigration policy to regularize the situation of migrants, Mexicans and our Central American brothers, people think that now the doors are open, that President Biden is going to immediately regularize all migrants," López Obrador said.
Last week, the Biden administration announced executive orders on immigration, which include measures such as a family reunification task force, a review of former President Donald Trump's Migration Protection Policy (MPP), and steps to improve the naturalization path.
"It is not true that everyone can go now to the United States and they will be regularized, that has not been defined yet," he said.
Amid high rates of arrests at the U.S.-Mexico border, the Biden administration has been adamant it needs time to improve its immigration strategy. The White House said on Wednesday that it will need to take additional steps to put a "comprehensive process and system" in place at the U.S. border with Mexico.
"Asylum processes at the border will not occur immediately; it will take time to implement," White House Press Secretary Jen Psaki said in a press conference on Wednesday. "We don't want people to put themselves at danger at a time where it is not the right time to come."
Andrew Rudman, director of the Mexico Institute at the Woodrow Wilson International Center for Scholars, wrote in an email to Newsweek that López Obrador's comments are a "positive" signal the Mexican president may be "coordinating behind the scenes" with the U.S. on a strategy. But he said López Obrador's words also reveal the difficult situation migrants are facing.
"It reflects the reality that a large influx of migrants toward the U.S. at this time will find the door closed," said Rudman, "which means they will wind up in Mexican border towns already under considerable pressure to support those migrants in camps and settlements awaiting asylum hearings."
López Obrador also referenced the January 22 massacre of 19 people as rationale for his continued defense of the country's southern border between Guatemala and Mexico. One dozen Mexican state police were arrested for the brutal killing of the migrants, some of which were Guatemalan. The migrants' bodies were found burned and piled in a pickup truck.
"This was always our argument, that we need to protect migrants, watch out for them," he said. "If they enter (Mexico) and spread out, we cannot keep an eye on them or protect them, and they wind up in the hands of organized crime, they are in danger."
Rudman said the massacre "certainly underscores the dangers of the trek across Mexico and the challenge facing Mexico as it combats organized crime and corruption including within state law enforcement agencies."
López Obrador previously heeded Trump's immigration policies and ordered law enforcement to protect Mexico's border with Central America to keep caravans of migrants from entering the country, the Associated Press reported.
Rudman added that the overall message from López Obrador is a good step forward for U.S.-Mexico relations: "Discouraging migrants from believing the claims of traffickers who profit from their desire to migrate is both good domestic policy for López Obrador and sends the message that he appreciates the challenge facing President Biden and his team."
Newsweek has reached out the Mexican Embassy in Washington, D.C., for comment.