Who's Paying for Trump's Border Wall? Americans Will Crowdfund It, GOP Congresswoman Proposes
With plans to fund President Donald Trump's long-promised border wall stalled in Congress, conservative lawmakers have attempted to come up with novel approaches for securing the necessary $22 billion to complete the massive project.
One of the newest funding suggestions came courtesy of U.S. Representative Diane Black of Tennessee. On Friday, Black unveiled a bill designed to let the public pay for the wall through donations to the Treasury Department. The Border Wall Trust Fund Act orders the creation of a website specifically for the purpose of accepting donations.
While the public is already welcome to donate to the Treasury Department, the trust would establish a fund specifically for the wall. Those who send in money will be honored with their name engraved on a "commemorative display" that could be about one mile long, according to the proposed legislation.
"Money deposited in the Border Wall Trust Fund is appropriated to the Secretary of Homeland Security and may be expended to plan, design, construct or maintain a barrier along the international border between the United States and Mexico," House Bill 5876 states. "Such funds may not be used for any other purpose."
Black, who is running for governor in Tennessee, said that donations would demonstrate the public's support for Trump's project, which was a centerpiece of his 2016 campaign.
"Americans know that President Trump is committed to protecting our nation for future generations, and we are ready to stand with him to build the wall," said Black, who did not immediately return Newsweek's request for comment.
When reminded of Trump's repeated promise that Mexico—not U.S. taxpayers—would pay for the wall, Black demurred and said she wasn't privy to negotiating conversations with Mexico.
"I would like for Mexico to pay for that, and I'm not close enough to the administration to see what kind of pressure they're putting on them," Black told Fox News.
Black noted that it wouldn't be the first time crowdfunding has been used for a federal project. Private donations were partly used to construct the Washington Monument in 1833, although Congress ultimately approved the bulk of funding necessary to complete the installation.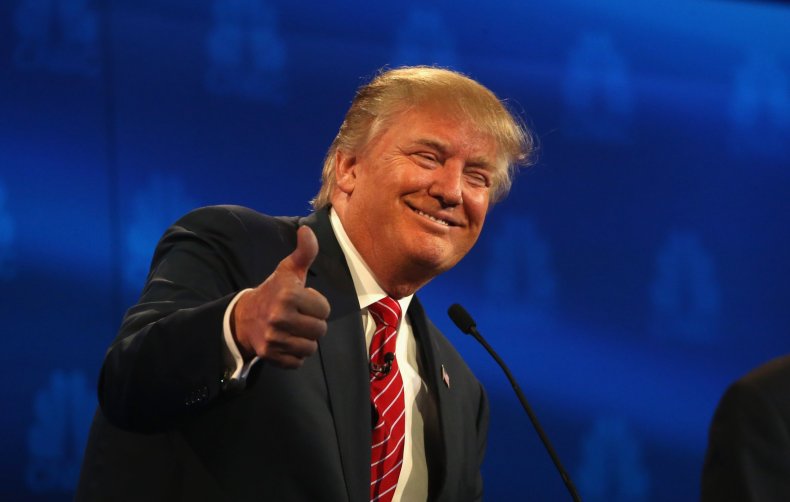 According to the Department of Homeland Security, Trump's proposal would take three years to complete. The business mogul has previously floated the idea of a government shutdown if Congress fails to allocate funding.
"We have to have borders, and we have to have them fast," he said. "And we need security. We need the wall. We're going to have it all. And again, that wall has started. We got 1.6 billion. We come up again on September 28th, and if we don't get border security, we'll have no choice. We'll close down the country because we need border security."
During the 2016 campaign, Trump vowed that Mexico would be paying for the large-scale effort. Chants of "Who's going to pay? Mexico!" rang throughout his jam-packed rallies and the refrain grew so popular among his supporters that it was soon emblazoned on t-shirts and other Trump-themed merchandise.
In Mexico, the plan was met with derision by both former and current leaders.
February plans for Mexican President Enrique Peña Nieto to visit the White House were reportedly scrapped after Trump and Nieto argued in a phone call about the wall. Former President of Mexico Vicente Fox has been altogether more frank about his disdain for the project.
"Mexico is not going to pay for that f***ing wall," Fox famously said in January 2017, shortly after Trump took office.