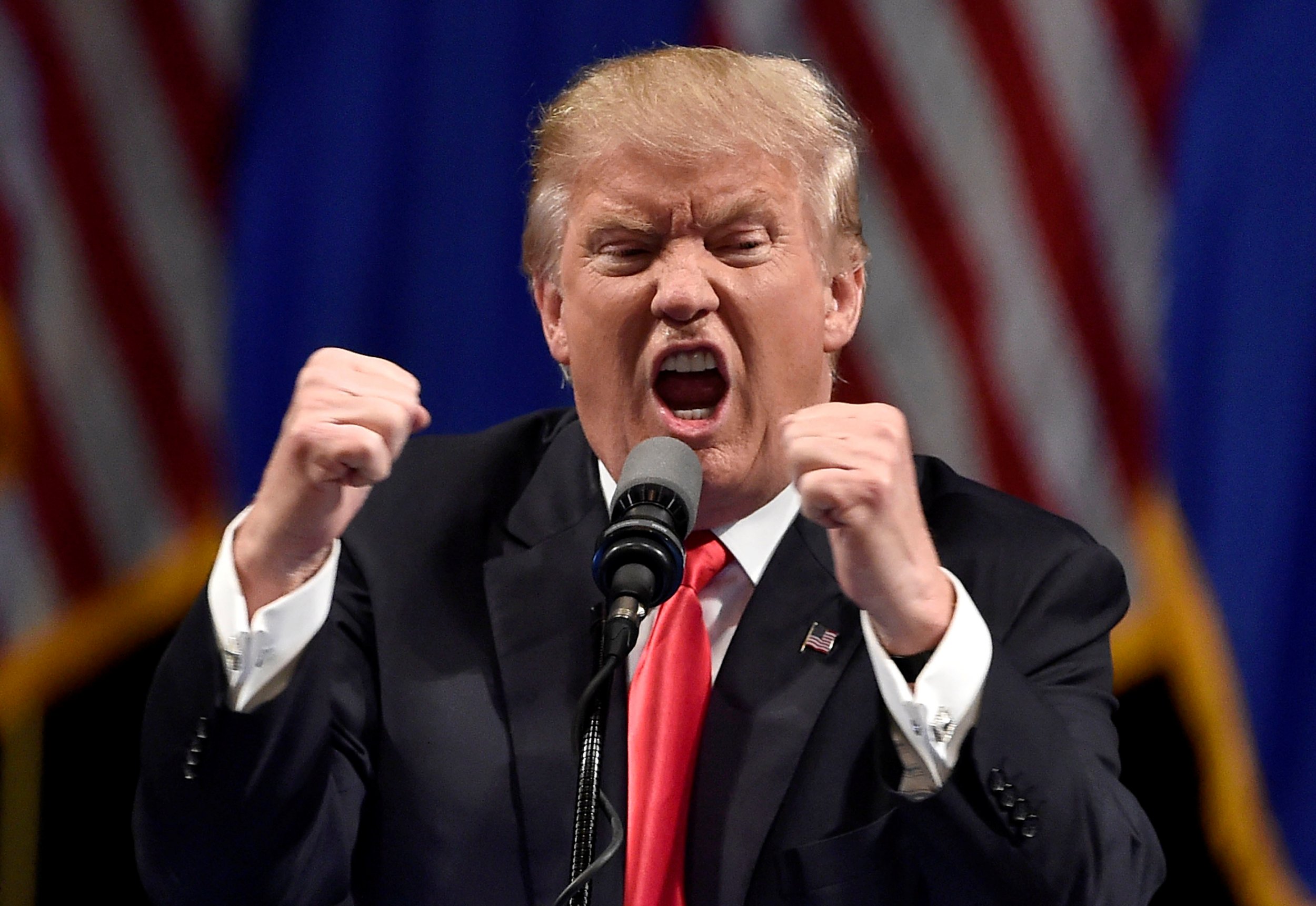 A Mexican flag has reportedly been raised at Donald Trump's Scottish golf course in what appears to be a protest at his comments and policies regarding America's southern neighbors.
The construction magnate, who has beaten a field of more than a dozen politicians to become the presumptive Republican U.S. presidential candidate, has made a series of controversial remarks about Mexicans on the campaign trail.
He pledged to build a wall across the U.S.-Mexican border to keep out "rapists" he alleged were being sent to America. "[Mexico] are sending people that have lots of problems, and they are bringing those problems to us. They are bringing drugs, and bringing crime, and their rapists," he said in June last year.
Now, a Mexican flag has appeared next to one of the Donald's fairways, according to the freelance news reporter Simon Usborne, who posted an image of the country's green, white and red just off the course. The Trump International Golf Links club refused to comment on the presence of a Mexican flag at the golf course.
Users on social media reacted with humor to the flag's presence, with one tweeting that they hope someone achieves "a hole in Juan" and another suggesting that people "should build a wall around the golf course." Trump himself is yet to comment on the apparent protest.
The construction of the golf course, lauded by Trump, has been opposed by protesters and environmentalists who have railed against the impact of the large project on local residents and wildlife of Aberdeenshire.