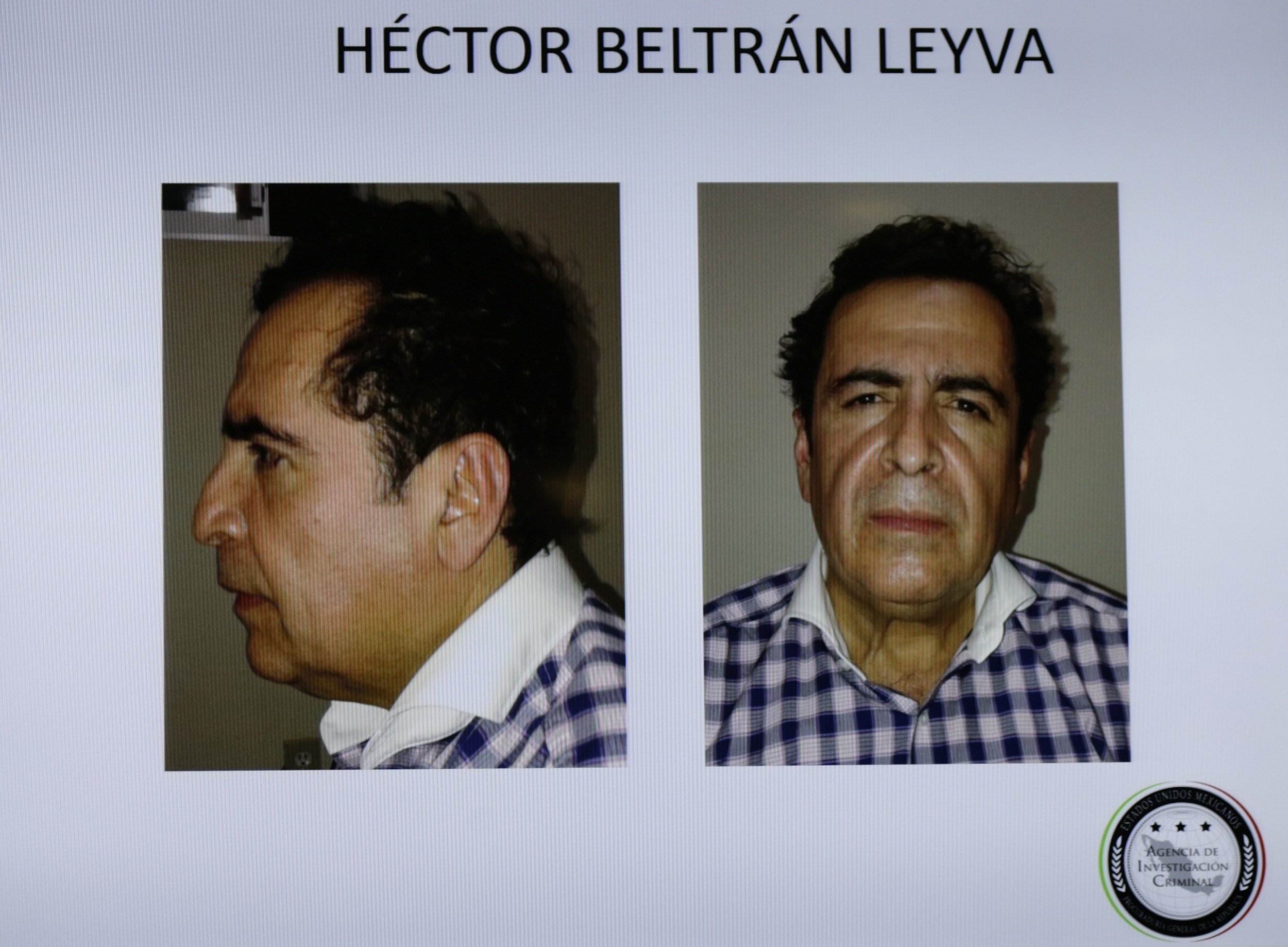 Hector Beltran Leyva, leader of one of Mexico's largest cartels, has been captured, authorities said Wednesday.
Beltran Leyva, whose organization transported cocaine from Central and South America into the United States and Europe, took over the Beltran Leyva cartel after his brother was killed by Mexican forces in 2009. Since then, he had been living a comfortable but low-profile life. Military intelligence reports from the past 11 months located him in Querétaro state, where he was working as a real estate agent and art vendor.
He was captured at a restaurant in San Miguel de Allende, a tourist enclave there, as part of Operation Hotel, which was conducted by army forces and agents of the federal state attorney's office.
Beltran Leyva had been sought by several American courts, and the U.S. had offered a $5 million reward for his capture. In Mexico, there were 29 preliminary inquiries into him, as well as three arrest warrants and a $2.2 million reward.
Originally part of the Sinaloa cartel, one of the oldest and most powerful, the Beltran Leyva gang broke off in 2008 and established its own criminal syndicate, trafficking cocaine, marijuana, heroin and methamphetamine. "They are reportedly responsible for kidnapping, torture, murder, and various other acts of violence against numerous men, women, and children in Mexico," says a U.S. State Department brief on Beltran Leyva.
During his presidential campaign, Enrique Peña Nieto said he would focus his security strategy on ameliorating everyday crime instead of apprehending kingpins. But so far the country has experienced the opposite: Homicides have stayed persistently high, and several high-profile drug lords have been captured. In February, marines and police nabbed Joaquin Guzmán Loera, known as "El Chapo," for years the world's most wanted cartel leader. He headed the Sinaloa cartel.
"This action confirms the efficacy of the Security and Justice Attainment Public Policy to ensure the Peaceful Mexico we desire," tweeted Peña Nieto after the capture was announced.