Is Mexico Safe? Retired U.S. Couple Killed in Beach Town
A retired American couple was found murdered in their home in Mexico after a botched robbery over the weekend.
Ray Ball, 72, and Jo Anne Butler, 69—originally from Prescott, Arizona—were shot dead on Saturday in their Bahia de Los Angeles home, located some 380 miles south of the U.S. border on the Gulf of California, the San Diego Union-Tribune reported.
Octavio Lopez, a local government official, told the newspaper that the couple was killed during "an attempted robbery."
"An individual went to defend his property, and that's when they shot him," Lopez said, adding that it's the "first time" something like this has happened in the area. Their dog was also found dead at the scene.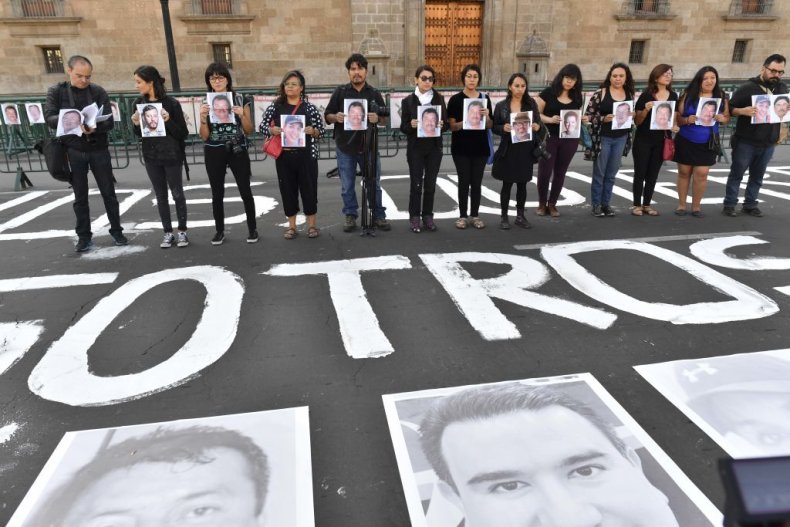 Ball was shot 18 times and Butler was shot twice, according to police. The Seattle Times reported that, although the couple were not married, they had been together for 14 years. Butler was a former school teacher and Ball was a contractor and craftsman.
Neighbors have said they believe the robbers were attempting to steal a 22-foot motorized fishing boat the couple frequently used. They said that it appeared as if Ball had heard the robbers and went outside to investigate.
Since 2006, more than 35,000 people in Mexico have gone missing and over 200,000 have been murdered. Last year saw a record number of killings, with the country's interior ministry reporting 29,168 in total—the highest level since the government started keeping records in 1997.
The U.N. Human Rights High Commissioner Zeid Ra'ad Al Hussein said last week that Mexico's federal security forces are most likely complicit in some of the violence. He accused security forces of being behind a recent spat of disappearances near the Mexican border with the U.S., adding that the Mexican government has done little to address the problem.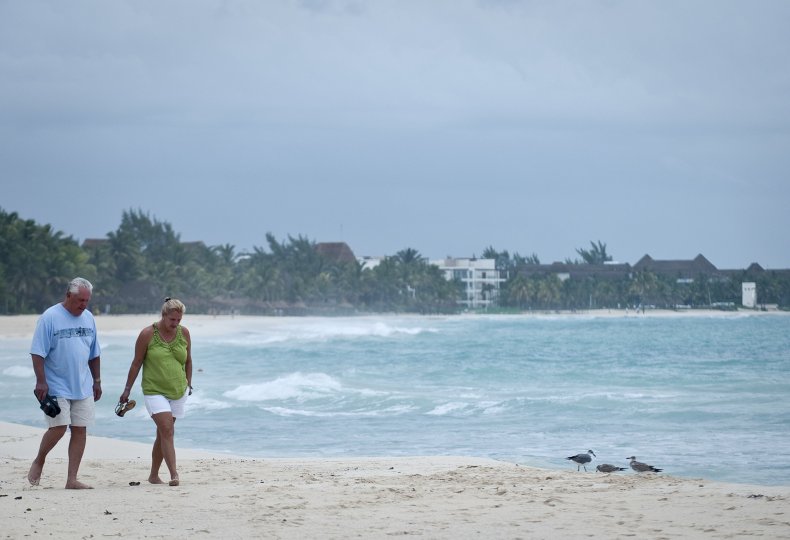 Violence has also touched popular tourists areas, such as Cancun. In April, 14 murders occurred in the well-known beach resort area during a period of just 36 hours.
Despite the problems, the U.S. Department of State has given Mexico a relatively low travel advisory level of "yellow." This means individuals should "exercise increased caution in Mexico due to crime." Some areas are also riskier than others.
Additional precautions should be taken after the sun goes down, as the State Department says "U.S. government employees are prohibited from intercity travel after dark in many areas of Mexico." Tourists should also avoid all travel to the Mexican states of Sinaloa, Colima, Michoacan, Guerrero and Tamaulipas.
Nearly 40 million tourists visited Mexico in 2017, apparently unconcerned about the risks. At the same time, a February report by Forbes showed that more Americans were murdered in Mexico in 2016 than in all other foreign countries combined. In total, 75 Americans were reported murdered in Mexico that year, whereas only 69 were reported in all other countries.