Trump Has Ruined Mexico's Perception of the United States: Poll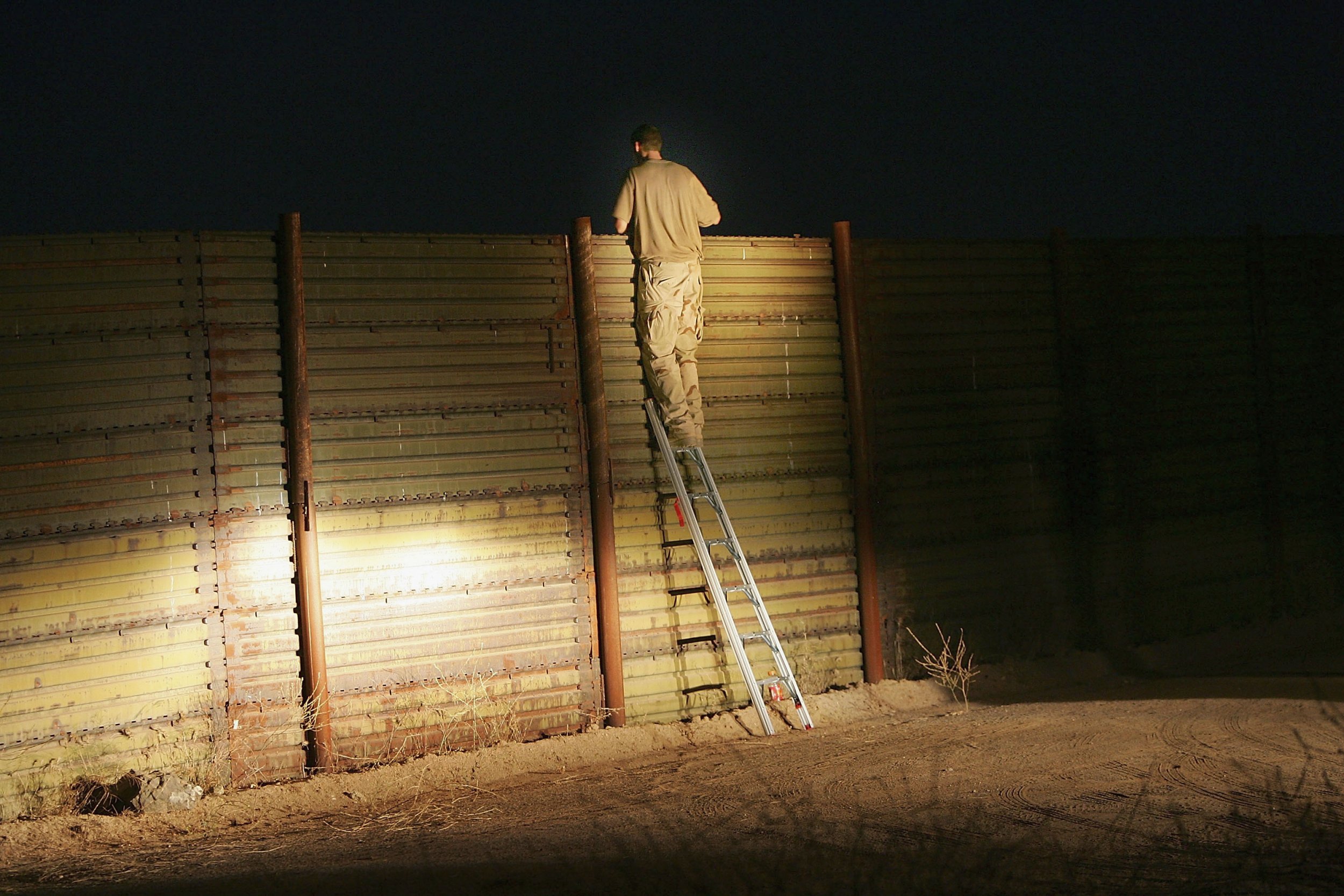 Decades of goodwill between the United States and Mexico have flipped in just the last two years, with the majority of Mexicans now viewing the U.S. unfavorably, according to a new poll.
In 2015, 66 percent of Mexicans had a favorable view of the U.S. while just 29 percent held an unfavorable view. Those numbers have inverted since then, with 65 percent of Mexicans viewing the U.S. unfavorably and only 30 percent maintaining favorable views, according to a new poll conducted by the Mexican-based firm Buendia & Laredo, the Chicago Council of Foreign Affairs and the Woodrow Wilson International Center for Scholars released on Wednesday.
The shift in perception tracks with the rise of Donald Trump from political neophyte to president. "No doubt much of this pessimism is related to Mexican impressions of President Trump and his policies," the Chicago Council report on the poll said.
On June 16, 2015, Trump famously launched his candidacy for president by disparaging Mexican immigrants: "They are not our friend, believe me," Trump said. "When Mexico sends its people, they're not sending their best... They're bringing drugs. They're bringing crime. They're rapists. And some, I assume, are good people."
Related: Trump failed his freshman year in office, Americans say
He has continually claimed Mexico will pay for a wall along the U.S. southern border, with his latest reiteration coming via Twitter early Thursday.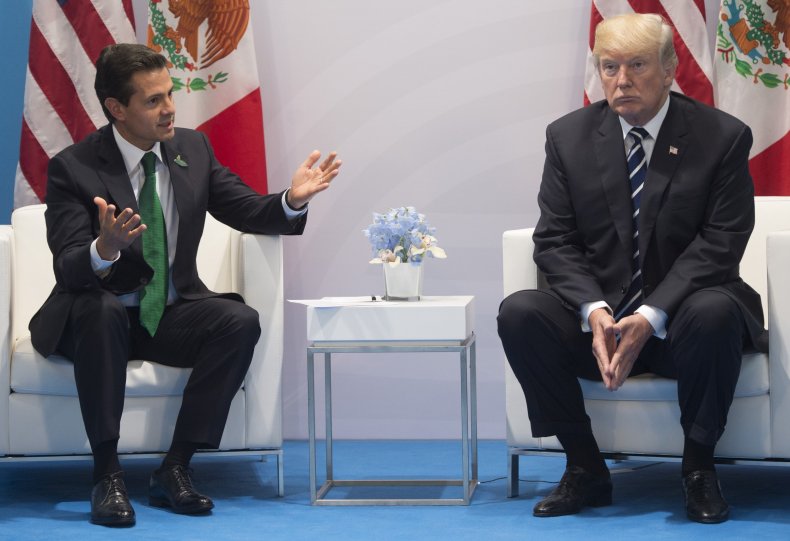 "The Wall is the Wall, it has never changed or evolved from the first day I conceived of it," he wrote—one day after The New York Times reported White House chief of staff John Kelly had told lawmakers that he explained to Trump why a border wall was impractical and unnecessary.
Kelly's comments did not appear to have a lasting impact. "The Wall will be paid for, directly or indirectly, or through longer term reimbursement, by Mexico, which has a ridiculous $71 billion dollar trade surplus with the U.S. The $20 billion dollar Wall is 'peanuts' compared to what Mexico makes from the U.S. NAFTA is a bad joke!" Trump tweeted.
Mexican President Enrique Peña Nieto has consistently dismissed the idea of his country paying for the U.S. border wall. Trump asked Nieto to stop publicly saying Mexico wouldn't pay for the wall when the two leaders spoke in January 2017.
"But my position has been and will continue to be very firm saying that Mexico cannot pay for that wall," Nieto said in the private conversation, transcripts of which were later released.
"But you cannot say that to the press. The press is going to go with that and I cannot live with that," responded Trump. Trump threatened that if Mexico refused to pay for it directly than he would impose tariffs on Mexican exports.
Trump's rhetoric and Nieto's opposition to it does not appear to have colored most U.S. citizens' views of Mexico, the poll found. U.S. citizens rated Mexico 51 out of 100, with 0 being very unfavorable and 100 being very favorable—the same score it received in 2016 and an increase from an all time low of 43 in 2013.
The poll also showed that Mexicans who are familiar with Trump overwhelmingly carry negative opinions of the U.S. Of the 85 percent of Mexicans who said they knew or had heard of Trump, 89 percent had a negative opinion of the United States.
Mexico is far from the only country whose view of the U.S. has soured recently. In June, a Pew Research poll tracking 37 countries found that the U.S.'s favorability rating had significantly improved in only one nation: Russia.