Mexico Refuses to Be 'Treated Like a Doormat' Over Trump's Border Wall, Top Election Candidate Declares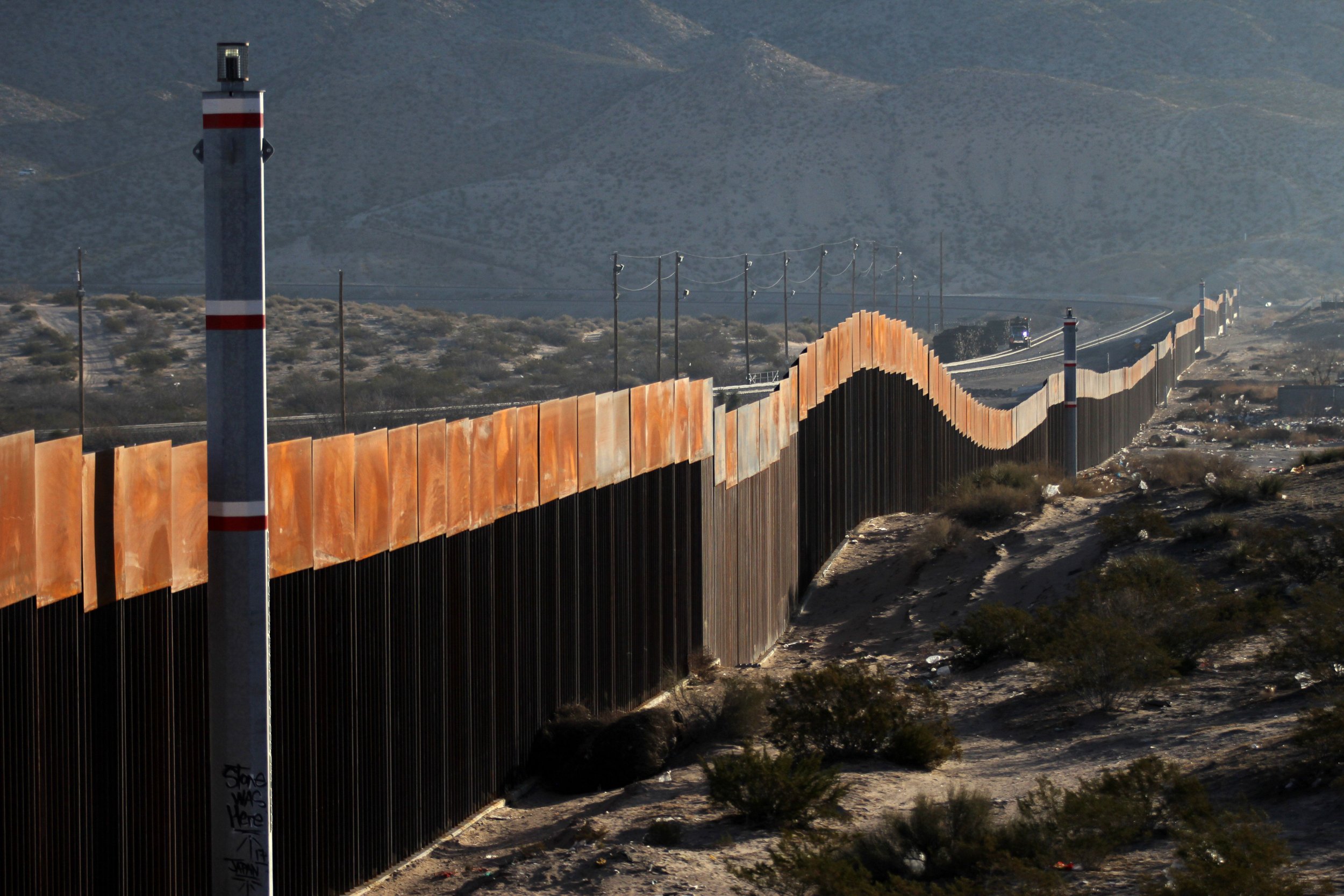 Mexican presidential candidates from all sides have promised to take a tougher stance against U.S. President Donald Trump's 'border wall' plans ahead of the July 1 election.
Related: Companies Building Border Wall Want Trump to Defend Them From Backlash
"Mexico will never again be treated like a doormat for the U.S., as it has been in this government," Ricardo Anaya, who is backed by the center-right National Action Party (PAN) and the center-left Party of the Democratic Revolution (PRD), said at a Mexico City event held by the parties, according to Reuters.
Anaya said Mexico will refuse to pay for constructing a wall between Mexico and the U.S., as Trump once insisted would be the case, and said he would be tougher on defending Mexico's independence than the ruling Institutional Revolutionary Party (PRI).
Though Anaya is gaining support among Mexican voters, Andres Manuel Lopez Obrador of the leftist Morena party holds a double-digit lead in recent polls. Lopez Obrador told hundreds of Morena backers that Trump's border wall plan is unnecessary.
"If he insists on building the wall, we're going to turn to the United Nations to defend the rights of Mexicans," Lopez Obrador said. "I'm conscious of my historic responsibility."
Jose Antonio Meade, a former finance minister nominated the PRI, trails Lopez Obrador by as many as 20 points. Meade has vowed to crack down on crime and impunity, both of which have dogged the current administration.
During his presidential campaign Trump pledged to make Mexico pay for a border wall, but the Mexican government in January reaffirmed it will not fund it.
In his proposed 2019 budget earlier this month, Trump requested more than $23 million for border security and immigration enforcement, including money for the barrier.
Congress recently passed legislation to raise budget caps by about $300 billion for fiscal years 2018 and 2019. As a result, the Trump administration is proposing an $18 billion investment during that time period to build a border wall.