Woman Practicing Extreme Yoga Survives 80-foot Fall from Her Balcony, Suffers 100 Fractures
A woman in Mexico suffered horrific injuries after she fell more than 80 feet from a balcony while trying to perform an extreme yoga pose.
Alexa Terrazas Lopez, 23, was doing the move while she was practicing the discipline on the sixth floor apartment balcony in Nuevo Leon in Mexico's north-east last Saturday afternoon. She lost her balance and plunged to the ground below.
Surgeons spent 11 hours reconstructing her leg and she may not walk for another three years, El Sol de Mexico reported.
An image circulating on social media shows Lopez hanging from a balcony by her legs, although it has not been confirmed whether this was taken shortly before the accident.
The Argentinean news site Infobae reported that she suffered more than 100 fractures and will remain in a coma for two weeks. A student at the Monterrey Institute of Technology, Lopez also suffered injuries to her arms, hips and nose.
Friends and family members have asked for blood to help with the surgery, calling for those with blood group A+ to donate. They said they were relying on the kindness of at least 100 people.
"She doesn't need any more blood, but she does need platelets," one message on the blooders.org website stated. Another message said: "It's a painful and sad life lesson."
Mexican outlet El Imparcial reported that neighbors had said they were used to seeing Terrazas perform the dangerous stunt from her balcony's edge.
Her social media profile shows her performing various extreme sports. In one image she is seen jumping from a helicopter. In another she is hanging upside down from a zip line.
The Nuevo Leon Attorney General's office opened up an investigation and found that the balcony's rail did not have any structural damage.
Local news publications reported that the Lopez is the daughter of entrepreneur Alberto Terrazas Seyfert.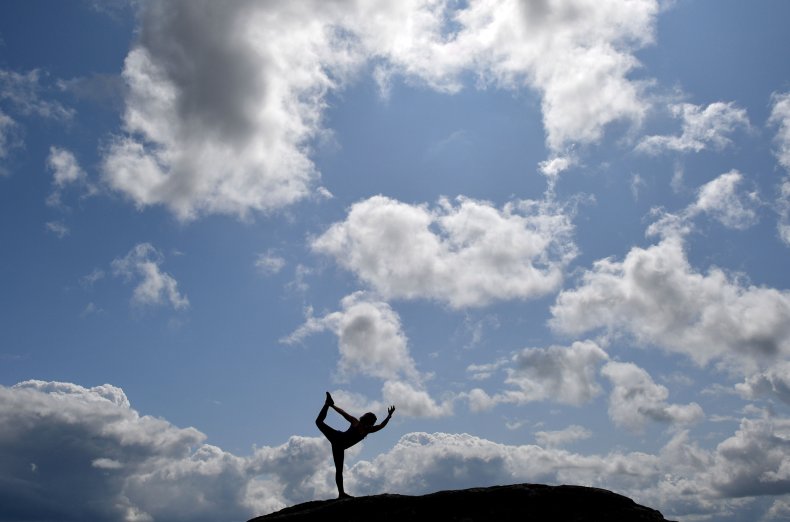 There have been a number of accidents from great heights recently. A British tourist survived a six story fall from a hotel balcony in Magaluf after he allegedly tried to defecate from the balcony. The 20-year-old is in a serious condition after landing on his head, The Sun reported.
In April, a British man died after he plunged off a cliff in Spain's Costa Brava having tried to take a selfie with his friends. He fell about 40 feet onto concrete near a lifeguard's hut on Punta Prima beach, near the town of Torrevieja.