Mexico's President Says Assume You Have COVID if Displaying Symptoms As Tests Scarce
As Mexico feels the impact of the Omicron coronavirus strain, a test shortage is prompting Mexican President Andrés Manuel López Obrador to take drastic measures.
In a press conference on Monday, the president advised those who are experiencing symptoms of COVID-19 to assume they have the virus. Instead of getting tested, he also recommended that all potentially afflicted people isolate and take paracetamol until they no longer have any symptoms.
This announcement comes as Mexico faces a dangerous shortage of COVID-19 tests after previously calling mass testing a waste of money.
However, Mexico is not the only country to be stricken by a COVID-19 testing shortage. As the United States fights the current Omicron surge, many cities in the country lack the appropriate number of tests to accommodate the need. San Diego recently urged citizens to only get tested if they have symptoms, while teachers in New York are being given priority testing as schools reopen.
Newsweek previously reported that plans to send around 500 million at-home testing kits to homes across the U.S. are being finalized. An anonymous source told The Washington Post that the White House, working in conjunction with the U.S. Postal Service, is expecting the tests to be sent by the middle of January. However, this plan has yet to be confirmed by either entity.
Countries in Europe are also feeling the strain of increased testing demand. To prevent a shortage of COVID-19 tests, France has begun allowing supermarkets to sell at-home testing kits in their stores throughout January. These tests were previously only available at pharmacies, but an increase in demand has prompted authorities to expand their availability.
"In the face of necessity, everyone broke down the barriers and was pragmatic and arranged things so the easiest tools to use could also be used at home," said NG Biotech CEO Milovan Stankov-Pugès, whose company manufactures the testing kits.
It is unclear whether Mexico will allow the sale of at-home testing as the coronavirus surge continues.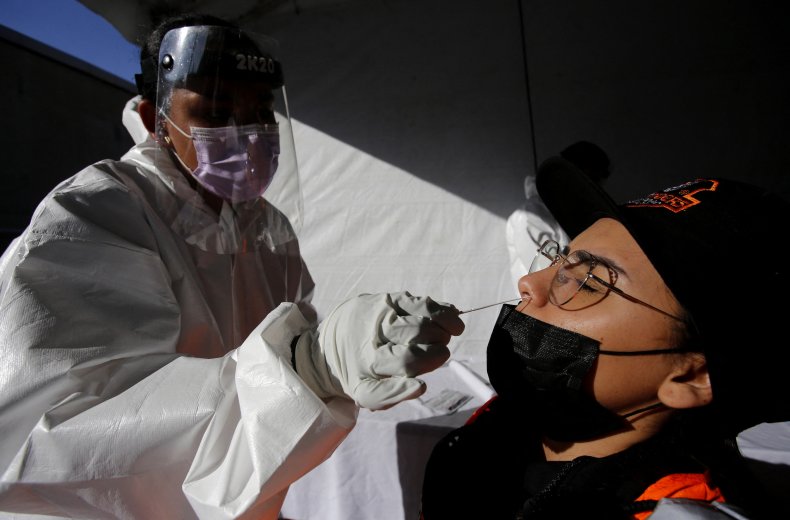 Mexico passed 300,000 test-confirmed coronavirus deaths last week, but so little testing is done in the country of 126 million that a government review of death certificates puts the real toll at almost 460,000.
The virus spike was largely responsible for the cancelation of 260 flights between Jan. 6 and Jan. 10, the president said, as airline employees got infected and had to isolate, causing staff shortages.
The Associated Press contributed to this report.