MH370: New Investigation Opened Into Missing Plane After Victims' Families Slam Malaysian Report
A French investigation will be opened into the circumstances of the missing Flight MH370, only weeks after a Malaysian report cleared the plane's pilots and crew of blame in the mystery.
The families of the victims expressed unhappiness at the probe, which exonerated the crew of the Malaysian Airlines aircraft, which was flying from Kuala Lumpur, Malaysia, to Beijing when it disappeared in March 2014 with 239 people on board.
Lead investigator Kok Soo Chon said last month it could not be established whether the plane was flown by anyone other than the pilot. He added, "We can also not exclude the possibility that there's unlawful interference by a third party."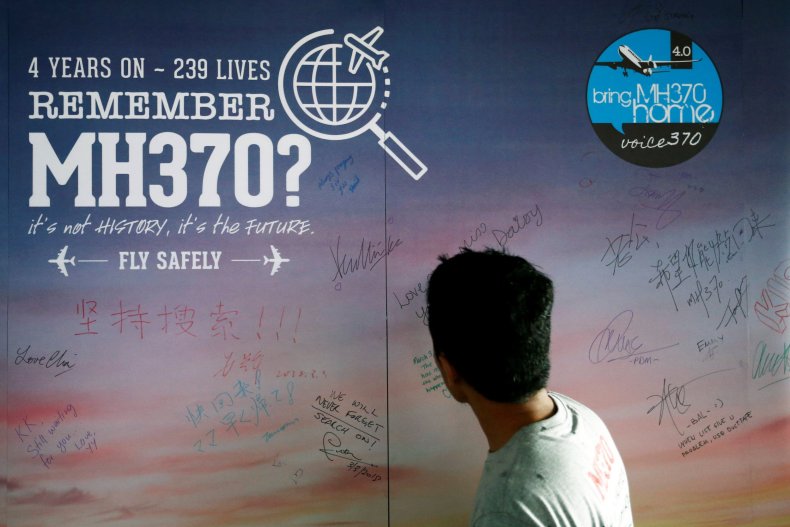 Families of the victims criticized investigators for not considering that there could have been a murder-suicide plot by one of the pilots.
But France's SR-GTA, the research section of the Gendarmerie of Air Transport, wants to re-examine the satellite data that led to the conclusion that the plane crashed somewhere in the Indian Ocean, Le Parisien reported.
The SR-GTA said it had the right to carry out a probe because there were four French citizens on board, and it wants to verify the satellite "pings."
It also wants to look at all the original technical data provided by the British satellite communications company Inmarsat, which was responsible for communications between the plane and its satellite.
An Inmarsat spokesperson told Australia's ABC News: "I can confirm that, via the U.K. authorities, we have been approached by the French investigation team. We will be supporting their inquiry and are on standby to answer any questions that the French investigation team may have."
Xavier Tytelman, a former Army veteran and aeronautical consultant, told Le Parisien that a power failure may have caused depressurization, which would have led to those on board losing consciousness from the lack of oxygen.
"A typical symptom of a slow depressurization of the aircraft may have gone unnoticed or undetected by the pilots, as it may be a secondary problem," he said.
The theory that the plane depressurized, rendering everyone unconscious, has been put forward several times, including by author Christine Negroni, who wrote the book The Crash Detectives.
Meanwhile, the families' group, Voice 370, has called for the Malaysian government to share all data with independent experts.
"We believe that after 4.5 years since MH370 disappeared, there is no reason to continue to withhold data when its probative value far outweighs any prejudicial effect," it said in a statement, according to news.com.au.