Two freshmen Democrats from south Florida who flipped Republican-held seats in 2018 have publicly criticized remarks made by Sen. Bernie Sanders (I-Vt.) about Cuban revolutionary Fidel Castro.
Reacting to the Democratic presidential candidate's defense of the late communist leader known for his authoritarian grip on the island nation, Reps. Debbie Mucarsel-Powell (D-Fla.) and Donna Shalala (D-Fla.) rebuked the White House hopeful.
"I find Senator Bernie Sanders' comments on Castro's Cuba absolutely unacceptable," Mucarsel-Powell wrote in a pair of tweets Monday morning.
"The Castro regime murdered and jailed dissidents, and caused unspeakable harm to too many South Florida families," she continued. "To this day, it remains an authoritarian regime that oppresses its people, subverts the free press, and stifles a free society."
Mucarsel-Powell emigrated to the U.S. from Ecuador as a young girl. She represents many Cuban Americans and Latinos in her district that includes portions of Miami-Dade County and all of the Florida Keys and the Everglades.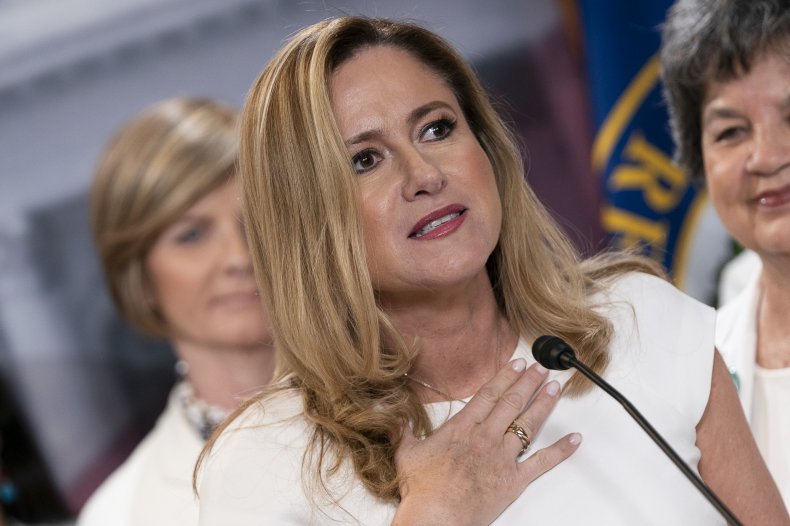 Shalala wrote on the social media site that she hopes Sanders will in the future "take time to speak to some of my constituents before he decides to sing the praises of a murderous tyrant like Fidel Castro." She accompanied the text with a gif of a cat that says, "C'MON, BRO."
Shalala represents the South Florida district that neighbors Mucarsel-Powell. It includes parts of Miami and also has a prominent Cuban and Latino population.
In a 60 Minutes interview that aired Sunday evening on CBS, Sanders defended positive comments he made in the 1980s about Castro. He said that while Castro committed many egregious acts, there were aspects of his regime that were not entirely bad.
"We're very opposed to the authoritarian nature of Cuba. But you know, it's unfair to simply say everything was bad," the Vermont senator told Anderson Cooper. "When Fidel Castro came into office, you know what he did? He had a massive literacy program. Is that a bad thing?"
Sanders also contrasted his rhetoric about dictators with that from Trump.
"Unlike Donald Trump, let's be clear—I do not think that [North Korean dictator] Kim Jong Un is a good friend. I don't trade love letters with a murdering dictator," he said. "[Russian President] Vladimir Putin, not a great friend of mine."
The interview's airing came the day after Sanders clinched a commanding win in the Nevada caucuses. He won with nearly 47 percent of the vote, roughly 26 points ahead of former Vice President Joe Biden, who finished as the runner-up. The victory gave Sanders a double-digit lead in delegates over former South Bend, Indiana, Mayor Pete Buttigieg.
But the self-described democratic socialist's continued dominance in the primary race, which includes winning the popular vote in all three early voting states, has moved vulnerable and moderate Democrats' worst fears one step closer to reality. Sanders, they worry, could be the nominee.
These House members, many of them in swing districts, believe his name at the top of the ticket would make the race against Trump a referendum on capitalism vs. socialism, leading many of them who flipped Trump districts in 2018 to lose their re-election bids.
Mucarsel-Powell is just one of dozens of swing district Democrats who are considered most at risk of losing their House seats in November. As a result, the party could lose its majority in the chamber.