Miami Passes Resolution To Allow Paying City Workers in Bitcoin in Attempt To Woo Big Tech
City of Miami officials passed a resolution on Thursday evening that could allow employees of the "crypto-forward" city to be paid in Bitcoin.
The governing City Commission voted 4-1 in favor of a resolution from Mayor Francis Suarez, which aims to ultimately allow Miami workers the choice of receiving some or all of their pay in Bitcoin, while residents would also have to option to pay property taxes or city fees using the cryptocurrency.
"I want to thank the city of Miami commissioners for supporting my resolution, which directs the city manager, after analysis, to procure a vendor to be able to offer our employees to get a percentage of their salary in Bitcoin," Suarez said in a video posted to social media after the vote. "[The resolution] allows our residents to pay for fees in Bitcoin and also would allow the city manager to cooperate with Miami-Dade County to allow for taxes to be paid in Bitcoin."
"It also requests of the state legislature that the city of Miami supports efforts to make Bitcoin an acceptable currency to potentially invest in in the future," he added. "It's wonderful to be a very crypto-forward city in the city of Miami and I want to thank my commission colleagues for allowing that to happen."
Commissioners debated whether strict state statutes would legally permit the provision allowing the city to invest in Bitcoin. A draft of the resolution directed officials to look into investing a "limited amount of government funds" in the "increasingly popular and stable reserve asset," according to Bloomberg. Some of the language was removed before the resolution passed.
The mayor, who is seeking reelection this year, has been a frequent promoter of Bitcoin. During a recent interview with Forbes, he admitted that his current cryptocurrency push is in part intended to help attract tech firms to Miami.
"We're doing that because we're looking at states like Wyoming and making sure that we have the most progressive crypto laws," Suarez said. "We want to make sure that we believe that if all things are equal, we win. So, we just want to equalize the playing field."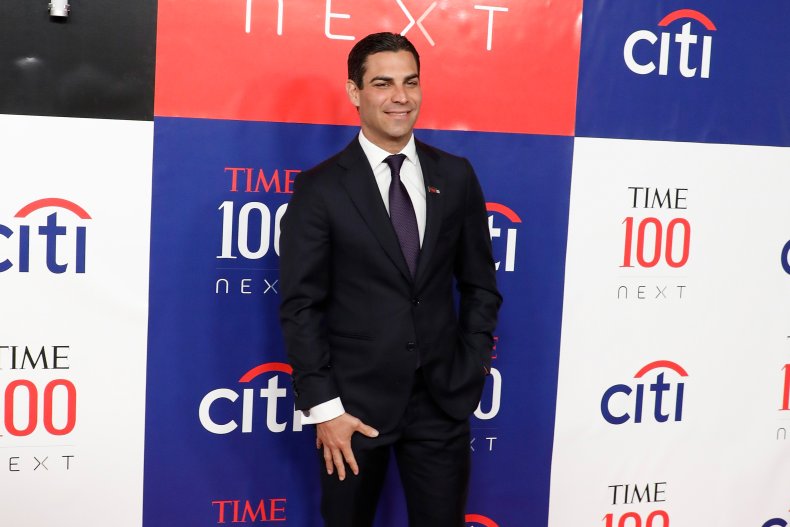 Bitcoin has become increasingly popular as values have skyrocketed in recent months. On Thursday, BNY Mellon, one of the oldest banks in the U.S., announced that it was entering the Bitcoin market with the establishment of a new digital assets unit to help clients hold, transfer and issue cryptocurrency. Days earlier, Tesla announced that it was investing $1.5 billion in Bitcoin and would soon allow customers to purchase cars using the cryptocurrency.
While Suarez and others have expressed confidence in the stability of Bitcoin, others have warned against relying on it due to a history of extreme volatility. A Bloomberg report published last week noted that the top investment strategist at Goldman Sachs warned against using the cryptocurrency as a medium of exchange during a recent conference.
"Something with a long-term volatility of 80% can't be considered a medium of exchange," Sharmin Mossavar-Rahmani said. "Just because everybody piles into an idea and talks it up doesn't mean it's a store of value."
Bitcoin hit an all-time high of $48,912 on Thursday. The value of Bitcoin has been on a steep upward trajectory recently and has also generally risen over time, with extreme jumps that have at times multiplied values many times over in the course only days.
However, the cryptocurrency has also lost value very quickly. For example, between March 11 and March 12, 2000, when the COVID-19 pandemic was declared, Bitcoin lost more than half of its value in 24 hours, dropping from $7,938 to $3,858. There have been multiple days in 2021 when values have fluctuated by thousands of dollars within hours.
Newsweek reached out to Suarez for comment.