Miami Woman Says Doctors Told Her She 'Likely' Has Coronavirus, But Was Denied Proper Testing
A Miami woman who recently returned from Italy has claimed she was told by doctors that she "likely" has coronavirus, but was denied proper testing.
The woman, who was not named, told CBS Miami that she had recently returned to Florida after a week in northern Italy, where a number of towns have been locked down as the country deals with the biggest outbreak of the COVID-19 virus in Europe.
The woman said she feared being trapped in the country, so flew home to Miami with a stopover in Madrid on February 26.
She said she was feeling unwell as she left Italy that morning, suffering from a severe sore throat, a headache and a mild cough. No health officials screened her at the airport in either Miami or in Madrid, she said.
Her cough grew worse so she stayed home the next two days before contacting her physician on Friday, who told her to go to Jackson Memorial Hospital to check if she had the coronavirus.
She called the hospital before turning up and was advised to wear a mask or covering over her face during her visit.
The woman told CBS Miami that she was immediately admitted and placed in a room where health workers in protective gear carried out testing.
Her preliminary test results showed she had tested positive for two earlier strains of the coronavirus, according to the station.
The doctor told her that based on those results, her travel to northern Italy during the outbreak and her symptoms meant he was confident she would test positive for COVID-19.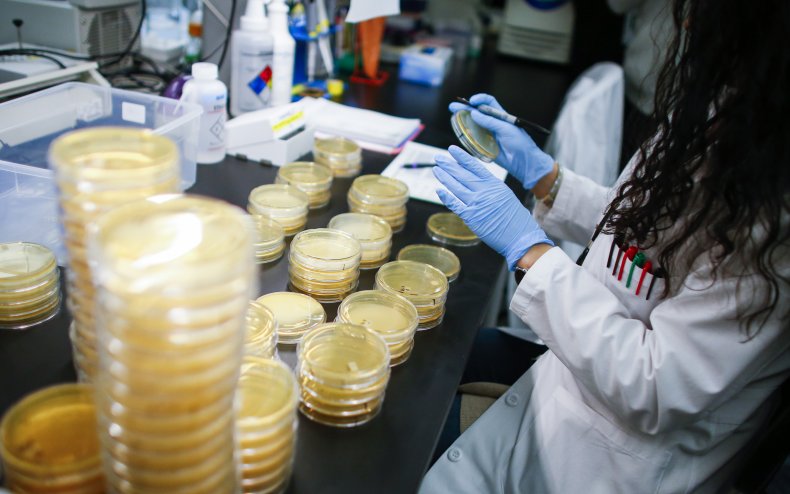 However, she said she was told they wouldn't know for sure unless a test was conducted by the Centers for Disease Control and Prevention (CDC) in Atlanta.
That test wouldn't be done, she was told, because she was not considered to be in a high-risk category as she is in her 30s and healthy.
She was instead told to go home and stay there for 14 days and if her symptoms get worse, she should return to the hospital.
"The doctor said that there was basically nothing he could do. He was quite frustrated," she told CBS Miami.
"The doctor himself told me that, you know, he thinks that the results of my [preliminary] tests mean that I most likely have the COVID-19, but that the Department of Health did not want to pursue it further," she added.
She's not sure whether it was the Florida Department of Health or the CDC that decided not to proceed.
"But I was basically told that it is most likely that I have this virus and that I should self-quarantine," she said.
Her husband is now sick as well, but they are both monitoring their symptoms. "He's staying on with me," she said. "We've stocked up on supplies. I'm not so worried. We're both monitoring symptoms and we're doing OK."
She added: "Obviously, I would have liked to know if, in fact, I have this virus."
Jackson Memorial Hospital, the Florida Department of Health and the CDC have been contacted for comment.
The deadly virus has now hit more than 91,000 people around the world. The global death toll is now at 3,118, according to the latest figures from Johns Hopkins University.
The number of COVID-19 cases in the U.S. has surpassed 100, with patients in 11 states including Florida. Six people have died so far, all in Washington state.
But the woman's story suggests the number of COVID-19 patients in the U.S. could be far higher.
The graphic below, provided by Statista, illustrates the spread of the COVID-19 virus in the U.S. as of March 3.