Michael Avenatti Claims He Rejected Republican Money Aimed at Harming Donald Trump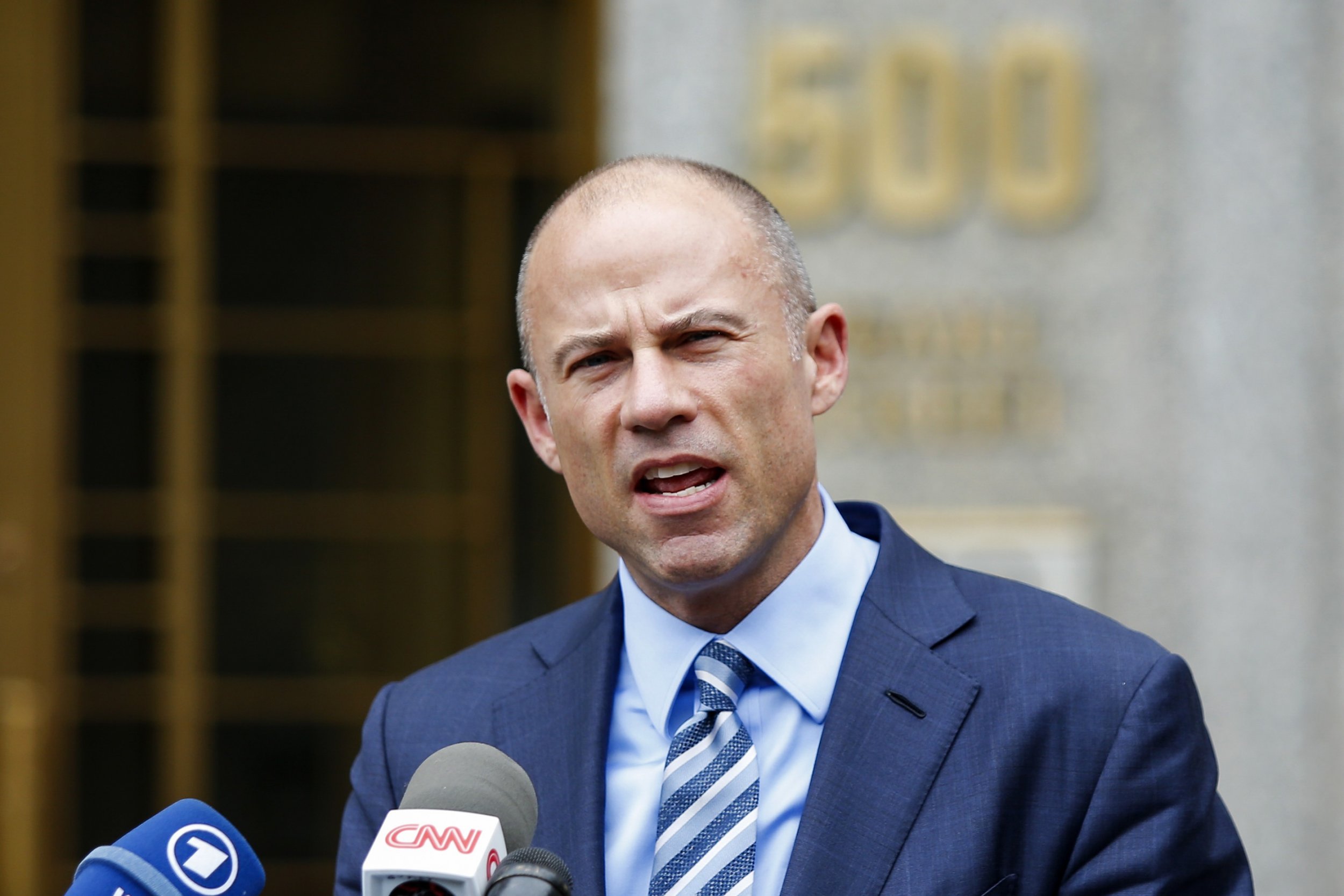 Stormy Daniels's lawyer Michael Avenatti claimed on Friday that supporters of the Republican Party offered him hundreds of thousands of dollars to hurt President Donald Trump—and that he refused to take the money.
"We have turned down over $200,000 from Republican donors looking to harm the president," Avenatti told Law & Crime.
Related: Michael Avenatti to critics: Accept the 'huge amount of success that we've had' in Stormy Daniels case
Avenatti's claim, which appears to cast him in a good light, came the same day The New York Times reported that he personally contacted top Democratic operatives for financial help in his legal fight against Trump.
The lawyer representing Daniels, an adult film star whose legal name is Stephanie Clifford, reached out to an official who belonged to liberal groups headed by David Brock, who supported Hillary Clinton's bid for president, people with knowledge of the matter told the Times. In addition, a member of Avenatti's law firm had contact with two individuals with ties to big Democratic donors, the sources said.
But Brock's organizations reportedly decided against contributing because they believed Avenatti was focusing his legal efforts on a media campaign marked by a constant stream of cable news appearances by the lawyer.
Avenatti told Law & Crime that the scenario "never happened."
This is not the first time the issue of who was funding Avenatti's legal campaign has been raised. A former adviser to President Bill Clinton, Mark Penn, last month questioned who was paying Avenatti to represent Daniels.
Avenatti responded with a statement saying that "ALL fees and expenses of this case have either been funded by our client, Ms. Stephanie Clifford, or by donations from our crowdjustice.com page."
He went on, "Further, no political party or PAC is funding this effort. No left wing conspiracy group is behind this. And no big fat cat political donors are leading the charge. Get over it."
It is unclear how much Avenatti is making in legal fees to represent Daniels, who is suing Trump over a nondisclosure agreement she signed days before the 2016 election to ensure her silence about an alleged affair with the soon-to-be president. Maryland-based tax attorney Gerald Kelly recently told Newsweek that the six-figure range for his legal fees "would be reasonable."