Michael Bloomberg Thinks His Money Makes Him the Only Democrat Who Is Not 'Corruptible'
Michael Bloomberg believes he is the only candidate in the Democratic primary field who is not "corruptible" because he won't "take a penny from anyone."
The billionaire also suggested his willingness to "work for a dollar a year" made him less likely to be corrupted than anyone else.
Bloomberg made his claim to be the only incorruptible Democratic candidate in the race for the party's 2020 nomination at a campaign event in Phoenix, Arizona, on Tuesday.
The former New York City mayor appeared in the state just two days after he made his bid for the presidency official, following weeks of reports that he was preparing to jump into the primary battle.
During his stump speech in Arizona Tuesday, Bloomberg started by saying President Donald Trump was "about the only one spending any money here" and in other swing states, suggesting he would aim to spend a lot in areas not touched by other candidates.
After pitching himself as someone who could beat Trump in the 2020 election, rather than focusing on policy, Bloomberg later said: "I know how to take on the powerful special interests that corrupt Washington. I know how to win because I've done it time and time again."
"I will be the only candidate in this race who isn't corruptible, who isn't going to take a penny from anyone, and will work for a dollar a year," he said.
The claim by the owner of the Bloomberg media empire will raise eyebrows among some pundits and other candidates in the primary field, who have suggested the latest entrant in the field aims to "buy the presidency" by using his personal wealth to snap up ad space worth millions of dollars.
After it was revealed that Bloomberg had set aside more than $30 million for TV adverts in his first round of campaign media buys, Vermont Senator Bernie Sanders said: "I'm disgusted by the idea that Michael Bloomberg or any billionaire thinks they can circumvent the political process and spend tens of millions of dollars to buy elections."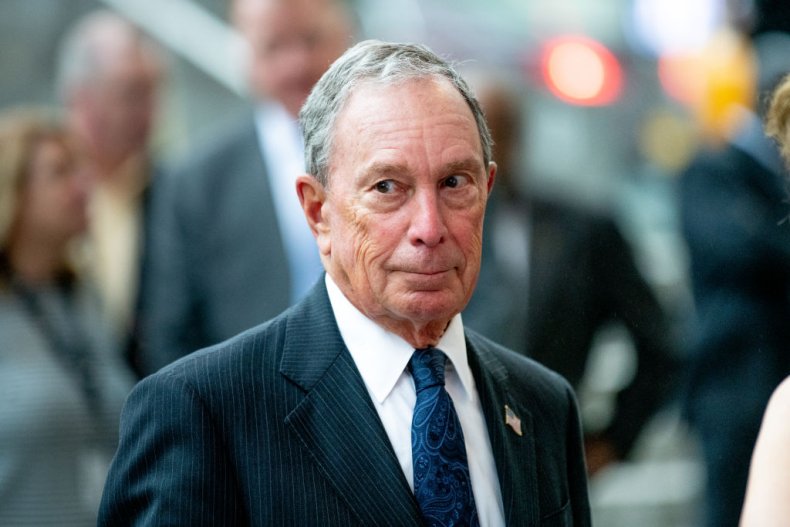 Shaun King, a prominent progressive activist who has been involved with the Black Lives Matter movement further weighed in against the former New York City Mayor's campaign launch.
"The sheer arrogance & unadulterated ego of @MikeBloomberg to literally try to buy the presidency," King tweeted. "He just announced he won't even campaign in the 1st 4 primaries & that he won't be accepting donations.
"His plan is to buy the biggest states like California and Texas. A SHAM."
It was widely reported that Bloomberg broke political advertising records by spending $33 million on television time in the space of just one week, according to his own news website.
The fact he is the owner of a large media outlet has also raised some concerns, with the Bloomberg Industry Group Guild criticizing a company order telling journalists not to investigate Democratic presidential candidates following its proprietor's campaign launch.
"We are extremely alarmed by management's decision to silence the journalists we represent at Bloomberg Industry Group, as well as the unrepresented journalists at Bloomberg News," the group said in a social media statement.
Former White House ethics lawyer Richard Painter recommended that Bloomberg sell his media empire and "transfer control of his foundation" away from his family.
"Bloomberg could be a great president but his presence in the race will do great harm if he does not announce NOW a plan to sell his financial services and media companies, and transfer control of his foundation outside his family, if he becomes president," Painter said.
Two new polls from Quinnipiac University and CNN published this week have put support for Bloomberg at 3 percent among Democratic voters, which is on par with Senator Kamala Harris and the businessman Andrew Yang.