Michael Bloomberg Entering 2020 Race an 'Egotistical Charade' Trying to Buy the Presidency, Says Activist Shaun King
A prominent activist has labelled Michael Bloomberg's plans to enter the 2020 presidential race an "egotistical charade."
Bloomberg, the former New York City mayor, announced his intention to run for president on Sunday morning after earlier reports said he was reconsidering his earlier decision of not putting his name in.
The 77-year-old billionaire tweeted, "I'm running for president to defeat Donald Trump and rebuild America. I believe my unique set of experiences in business, government, and philanthropy will enable me to win and lead."
Once the decision was made however, it did not take long for the criticism to start pouring in.
Shaun King, an activist heavily involved with Black Lives Matter and a handful of other organizations that have frequently protested Bloomberg's New York City policies, was among the most vocal of them.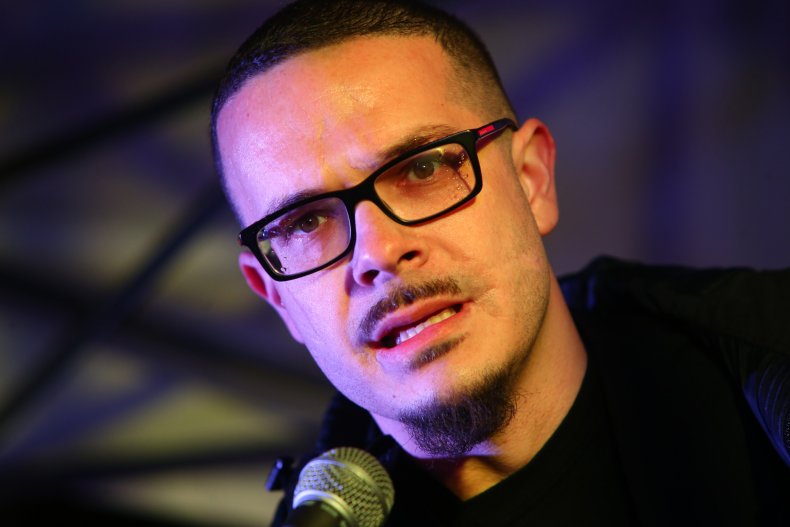 "The sheer arrogance and unadulterated ego of Mike Bloomberg to literally try to buy the presidency," he said on Twitter.
"He just announced he won't even campaign in the first four primaries and that he won't be accepting donations. His plan is to buy the biggest states like California and Texas. A SHAM.
"Dear Bloomberg, New Yorkers will not allow you to run as if your record of abject racism, bigotry, and Islamophobia were not the norm of your time as mayor.
"Your policies caused HELL ON EARTH for African Americans, Latinos, and Muslims all over New York City.
"Your legacy as a public was questionable before today.
"But now the entire country is going to watch you blow hundreds of millions of dollars on an egotistical charade while you could be helping to Flip the Senate or back a credible candidate."
Bloomberg reportedly made the decision to reconsider because he was not confident that the current pool of Democratic candidates could beat Trump in the 2020 election.
Once reports broke that he was reconsidering, Alexandria Ocasio-Cortez, the freshman congresswoman from New York, also tweeted a lashing criticism that disapproved of Bloomberg's bid.
"Call me radical," Ocasio-Cortez tweeted on Thursday, "but maybe instead of setting ablaze hundreds of millions of dollars on multiple plutocratic, long-shot, very-late presidential bids, we instead invest hundreds of millions into winning majorities of state legislatures across the United States?"
"Just a thought!" she added.
David Sirota, a speechwriter for Bernie Sanders and a former reporter for Newsweek, criticized the decision to run because of its potential impacts on journalism.
"Every reporter covering 2020 knows that if they write a story seriously scrutinizing Mike Bloomberg, they risk enraging a person who owns a sizable segment of the media job market," he said.
"It's a very tough situation for journalists, and probably not a great dynamic for democracy."
Bloomberg is the CEO of Bloomberg LP—the media company that has allowed him to amass a net worth of over $58 billion. He was ranked no. 9 in Forbes' billionaires list in 2019.