It's been four years since Michael Brown was killed. The unarmed black teenager was shot by white police officer Darren Wilson in Ferguson, Missouri, on August 9, 2014.
On that day, Wilson received a report of a theft at a convenience store when he spotted Brown, who matched the suspect's description. There was an altercation between the two, leading to a police chase. Wilson fired his gun 12 times at Brown, hitting him about six times, according to The New York Times. Some witnesses, including Wilson, said Brown charged at him. Other witnesses said he had his hands up in the air when Wilson shot at him, while others said he only raised his hands briefly and put them back down, according to The New York Times.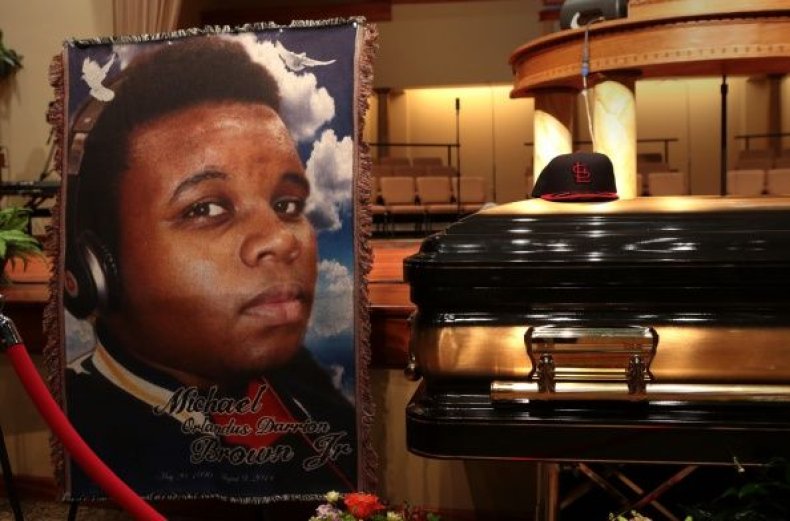 Since the 18-year-old's death, thousands more have been the victims of police violence. According to The Washington Post's Fatal Force database, 559 people have been shot and killed by police in 2018, inluding 12 unarmed black men, according to the database.Here are the 12 unarmed black men who have been shot and killed by police this year:
1. Antwon Rose: The unarmed 17-year-old was shot and killed by police in June in East Pittsburgh, Pennsylvania. Rose, a high school student, was shot on June 19, after police responded to reports of a vehicle leaving the scene where a 22-year-old was shot. Police detained the driver when Rose and another person left the car and began running. Officer Michael Rosfeld shot and killed Rose, and was charged with criminal homicide in June, The New York Times reported.
2. Stephon Clark: Clark, 22, was shot and killed in his backyard in March after police officers mistook his cellphone for a weapon. The Sacramento Police Department responded to a 911 call of a man breaking into parked cars in the neighborhood and followed the instructions of the department's helicopter team, which said it saw a suspect pick up a toolbar and break a window of a home before he ran into his own backyard. Video released by the SPD showed the police asking the black father of two to "show me your hands" before someone else yelled "gun" and began firing.
3. Rashaun Washington: The 36-year-old black man from Vineland, New Jersey, was shot and killed by a Vineland police officer on July 14, KYW-TV reported. The officer, who was placed on administrative leave after the shooting, allegedly shot the unarmed man three times. Some witnesses told the news station that the officers sicced a K-9 dog on Washington who bit him several times, causing him to bleed to death, according to the news station.
"Please do not push this case to the side, being as though it was an officer, and let it go. We need justification for Rashaun," Dawn Fisher, Washington's cousin, told the news station.
4. Anthony Marcell Green: Anthony "Tony" Green, 33, was shot and killed by a police officer in Kingsland, Georgia, on June 20. A Kingsland police officer was following a vehicle at the intersection of Lily Street and North East Street in Kingsland when two people fled from the vehicle, WTLV reported. The officer chased after them and when he reached Green, an altercation ensued, which eventually led to the officer firing his gun at Green, killing him, according to the Georgia Bureau of Investigation.
5. Robert Lawrence White: The 41-year-old man from Silver Spring, Maryland, was shot and killed on June 11 by a Maryland County police officer, WTOP reported. The officer was in the area responding to another 911 call when White allegedly approached him because he seemed suspicious and "became combative," causing an altercation, The Washington Post reported. The unarmed black man was shot and killed. There were no weapons found at the scene. The officer, Anand Badgujar, was cleared of the killing by Maryland prosecutors in June, according to The Washington Post.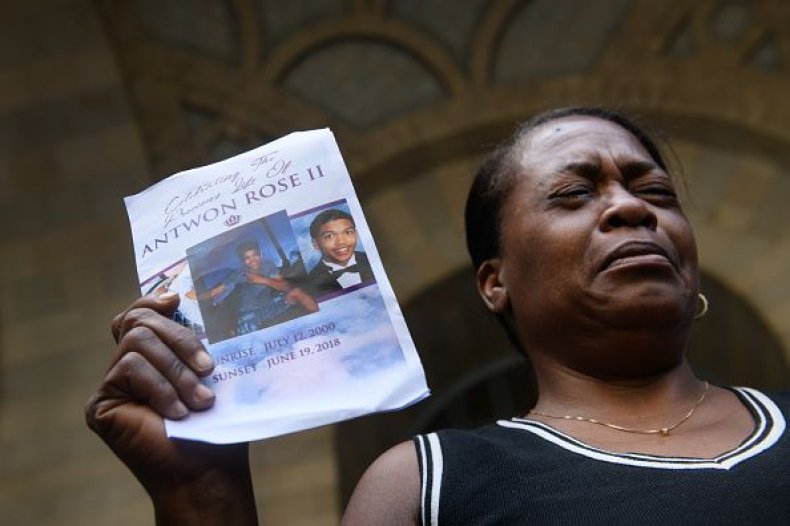 6. Marcus-David L. Peters: The unarmed 24-year-old black man was shocked with a stun gun before he was shot on May 14, in Richmond, Virginia, WWBT reported. Peters was having a mental episode when he was shot and killed by Richmond Police officer Michael Nyantakyi, according to the news station.
"There are protocols, policies and procedures that well-trained departments follow when somebody exhibits signs of what appears to me to be excited delirium," said Jonathan Halperin, Peters's family attorney, told the news station.
7. Juan Markee Jones: Jones, 25, was shot and killed in Danville, Virginia, on April 8, by Danville police officers. Authorities said they were responding to a disturbance call when officers approached Jones, whom they suspected of attacking a woman, according to The Seattle Times. Police said Jones ignored their commands, drove to a wooded area and refused to show his hands when he was confronted by officers again. Officers deployed a stun gun at Jones, but it did not work, the publication reported. Jones then became "threatening" to the officers, which caused them to fire their guns, according to The Seattle Times.
8. Danny Thomas: The 35-year-old was shot and killed in Greenspoint, Texas, on March 22, by a deputy police officer. Cameron Brewer, a deputy at the Harris County Sheriff's Office in Houston, shot the unarmed black man after he stopped him at an intersection of Greens Road and Imperial Valley Drive in Greenspoint, because he was acting erratically, KHOU11 reported. Brewer, who is also black, was placed on administrative leave after the shooting and then fired, CNN reported.
9. Cameron Hall: Hall, 27, was shot and killed in a house in Casa Grande, Arizona, on March 15. Casa Grande Police told KNXV-TV that police were dispatched to a home in Casa Grande where they were confronted by Hall, who assaulted a police officer. Officers said they tried to use their stun gun on Hall to bring him down, but it did not work, which eventually led to the officers shooting and killing the unarmed black man.
10. Shermichael Ezeff: Ezeff, 31, was shot and killed in an apartment complex in Baton Rouge, Louisiana, on March 14, WAFB reported. Ezeff, who experienced a psychotic breakdown two days before he was killed, came into contact with a police deputy from the East Baton Rouge Sheriff's Department who was serving court papers at an apartment complex in Baton Rouge, KATC reported. The 31-year-old was covered in blood and had a cut on his arm when an altercation took place and caused the deputy to shoot Ezeff once, KATC reported.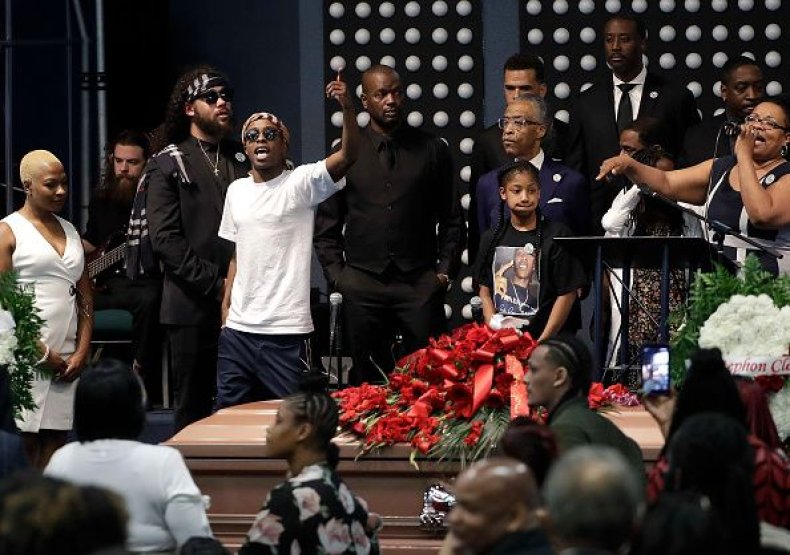 11. Ronell Foster: Foster, 32, was shot and killed on February 13, while he was riding his bike in Vallejo, California, KTVU reported. A Vallejo police department officer stopped Foster while he was riding his bike around 7:40 p.m. after a domestic dispute between him and his girlfriend, according to the news station. A "violent physical struggle" broke out between the two, but the officer fired his gun, killing Foster, KTVU reported. Police said the officer attempted to use a taser, but it did not work.
12. Arthur McAfee Jr.: The 61-year-old black Vietnam veteran was shot and killed by a police officer on January 20, in Longview, Texas. Harrison County Sheriff Department Sergeant Jeff McAndrews responded to a 911 call to do a welfare check on McAfee when the 61-year-old attacked his sister and McAndrews, KLTV reported. McAndrews shot the unarmed black veteran during the scuffle.