Michael Cohen Charges: Why Donald Trump's Former 'Fixer' Took Plea Deal
President Donald Trump's former personal lawyer Michael Cohen reached a plea agreement with prosecutors Tuesday afternoon in New York City and pleaded guilty to eight criminal counts.
Cohen pleaded guilty to one count of excessive campaign contribution at the request of a candidate or campaign, one count of unlawful corporate campaign contribution from June 2016 to October 2016, one count of false statements to influence lending and five counts of tax evasion.
Trump's longtime "fixer" admitted that he violated campaign finance laws by paying $130,000 to adult film star Stormy Daniels, real name Stephanie Clifford, a month before the 2016 presidential election to keep silent about an affair she allegedly had with Trump.
The false statement charge is linked to Cohen's applications for a home equity line of credit that he admitted to dipping into in order to pay Daniels. Another campaign finance count relates to Cohen's deal with former Playboy model Karen McDougal.
Cohen also admitted that his payments to Daniels and McDougal were under orders by the "candidate"—Trump—and violated corporate contribution restrictions as well as contribution limits.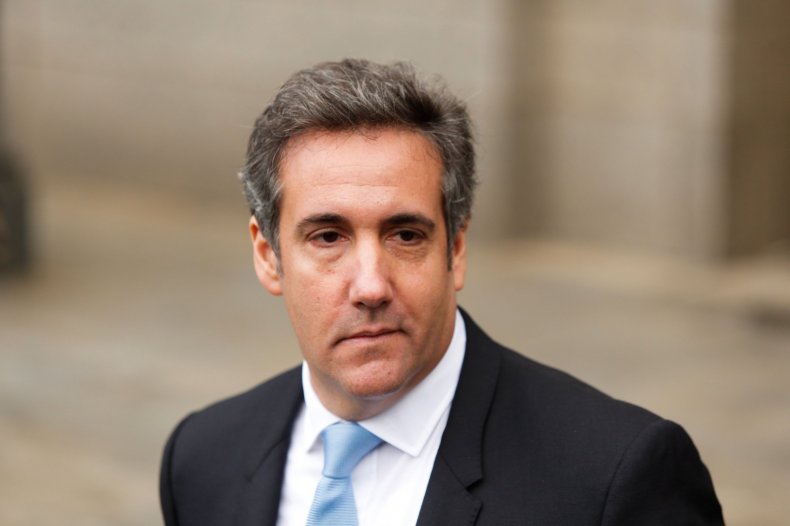 Besides examining Cohen's business deals with women, investigators have looked at more than $20 million in loans that were obtained for Cohen and his family's taxi business. The loans came from Sterling National Bank and the Melrose Credit Union in New York, which have worked with the cab industry, and investigators sought to determine whether Cohen failed to report income from the taxi medallions to the Internal Revenue Service, The New York Times reported on Sunday.
Cohen once said he would "take a bullet" for Trump, but last month authorized the release of a taped conversation between himself and his former client, and then said that his loyalty lies with his family and country.
"Michael Cohen has turned a corner in his life, and he's now dedicated to telling the truth to everyone and we'll see what happens," his lawyer Lanny Davis said last month.
If Cohen had not pleaded guilty, he could possibly have faced a trial. The lawyer had indicated he preferred to cooperate with prosecutors for a more lenient sentence.