Former Trump Lawyer Michael Cohen Has 'Turned' and There Are 'More Tapes' to Come, Lanny Davis Says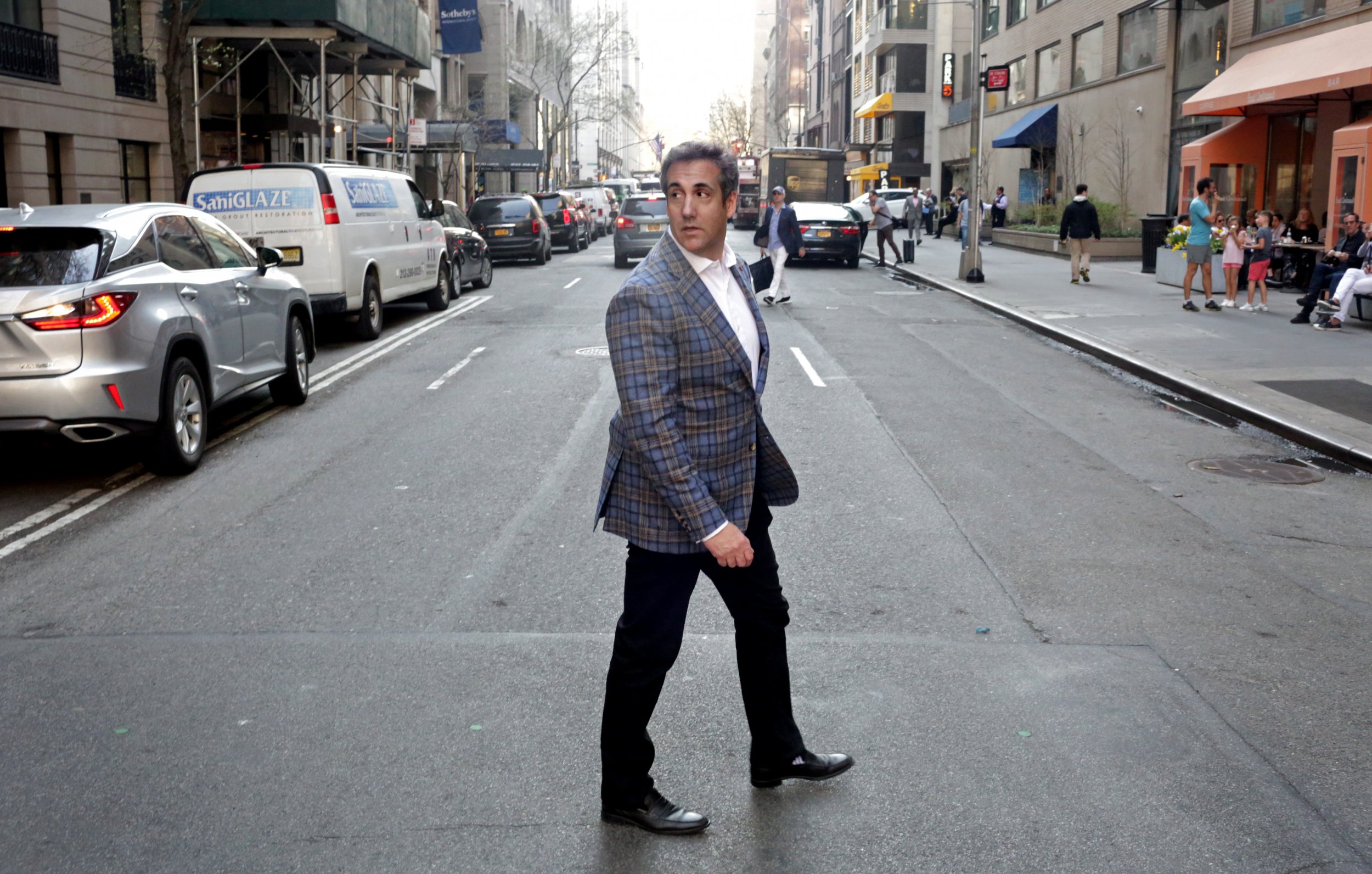 President Donald Trump's former longtime lawyer and "fixer" Michael Cohen appears to have "turned" on a client he previously said he would "take a bullet" for, with more damaging tapes potentially on the horizon.
"Michael Cohen has an answer as to why he taped conversations, and I think he'll have to give the answer himself. I can't reveal that," Cohen's new lawyer, Lanny Davis, said on ABC's Good Morning America Wednesday. "But I will say that Michael Cohen has turned a corner in his life, and he's now dedicated to telling the truth to everyone and we'll see what happens."
Davis was referring to an audio recording between Cohen and Trump that would seem to confirm that the future president knew before the election about a proposal to buy rights to former Playboy model Karen McDougal's story of an affair she and Trump allegedly had.
The recording does not reveal criminal activity, Davis said, but "is about truth versus lying, and ultimately Donald Trump is going to be done in by the truth."
Davis, who provided the recording to CNN Tuesday, added: "There are certainly more tapes that Mr. Cohen has discussed, that he normally did in order to take notes—he used his telephone. Beyond that, I'm not going to comment."
According to a court filing Monday, Cohen has at least a dozen recordings seized by the FBI that now are in the hands of federal prosecutors. It is unclear whether the recordings, other than the one that has been released, involve Trump.
Cohen's apparent turn has come after the president distanced himself from his former lawyer and failed to help with the mounting legal fees Cohen faced after the FBI raided his office, home and hotel room in April, seizing documents as part of a criminal investigation into his businesses. The deals apparently included arrangements to keep McDougal and adult film star Stormy Daniels, whose real name is Stephanie Clifford, hush on their alleged affairs with Trump.
Trump slammed Cohen on Twitter Wednesday morning and suggested the recording excluded information casting him in a good light.
"What kind of a lawyer would tape a client? So sad! Is this a first, never heard of it before?" Trump tweeted. "Why was the tape so abruptly terminated (cut) while I was presumably saying positive things? I hear there are other clients and many reporters that are taped - can this be so? Too bad!"
Davis's comment that "Trump is going to be done in by the truth" rings similar to calls by Michael Avenatti, the lawyer for Daniels.
Avenatti, who has repeatedly called for what he refers to as the "Trump tapes" to be released, over the weekend said he would "absolutely consider" representing Cohen "if he was prepared to do the right thing and come clean and basically turn state's evidence," and that it would be "in an effort to disclose information and bring the truth to the American people."