Michael Avenatti Calls Out Trump's 'Stupidity' for Not Helping Michael Cohen and Hiring Rudy Giuliani
Stormy Daniels's attorney Michael Avenatti has accused President Donald Trump of "stupidity" for not helping pay his former personal lawyer Michael Cohen's legal fees, and for hiring "walking disaster" Rudy Giuliani onto his legal team.
Related: Michael Avenatti Says Rudy Giuliani 'Must Be Fired By Mr. Trump NOW' Over Stormy Daniels Comments
The attorney for Daniels—who is suing the president and Cohen over a nondisclosure agreement she signed to stay silent about her alleged affair with Trump—made the claims when asked Wednesday on MSNBC's The Last Word why he thought Trump isn't chipping in for Cohen's legal fees. Attorneys representing Cohen in a federal investigation on his business deals are reportedly planning to abandon him and were charging him around $500,000 per week, Avenatti had estimated.
Avenatti said Trump is foolish not to help Cohen because he "handled all of the nonsense for the president for the better part of 12 years." In the wake of reports that his attorneys are set to leave the case, many have speculated that Cohen may flip on the president.
"What's going to happen here is the narcissism of this president, his arrogance, his stupidity, is ultimately going to catch up to him because he's not providing cover for the guy that knows where all the bodies are buried," Avenatti said.
"If there's one guy on the face of the planet that you provide air cover for, that you provide legal fees for, that you bring in the tent, that you make him feel loved and welcomed, it's this guy," Avenatti continued. "That's not what we've seen. In fact, we've seen just the opposite, and this arrogance and this narcissism is very, very dangerous."
Cohen is going "to sing like a canary" and possibly expose Trump because he is going to run out of money and try to save his family, Avenatti predicted.
Avenatti also said that Trump is "not smart" for hiring Giuliani, who infamously said last week that Daniels, whose legal name is Stephanie Clifford, has "no reputation" because she is an adult film star.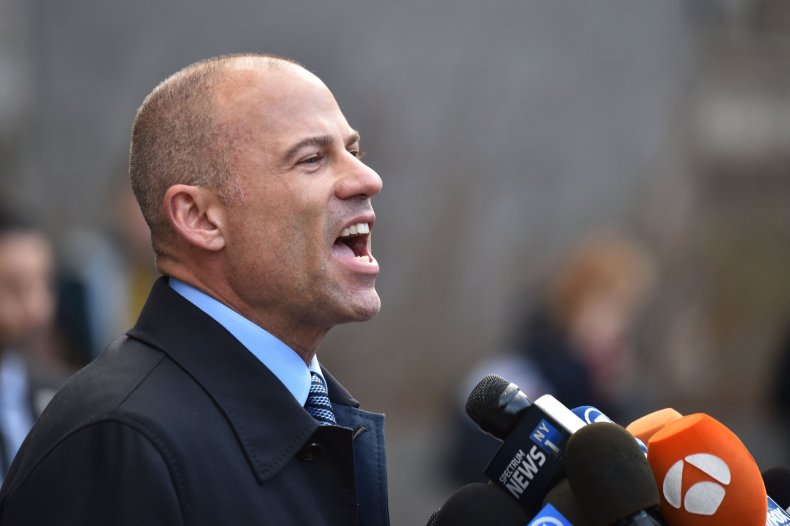 "Of all the attorneys in the world, all the attorneys in the United States, why would the president hire a guy like Rudy Giuliani, dazed and confused Rudy, to go out on the airwaves and spew the nonsense and the sexist comments that he has?" Avenatti said. "I mean this guy is a walking disaster. I mean every day he speaks, our case gets better and people get more and more outraged."
The Last Word host Lawrence O'Donnell added: " Rudy hasn't been speaking lately, I think we know why."
Avenatti concluded that what has surprised him the most is "the incompetence of these lawyers, the incompetence of Michael Cohen."
He added: "This is ultimately going to prove to be a very, very big problem for the president."