Is Michael Cohen a Credible Witness? Former Prosecutors Say His Recordings and Documents Help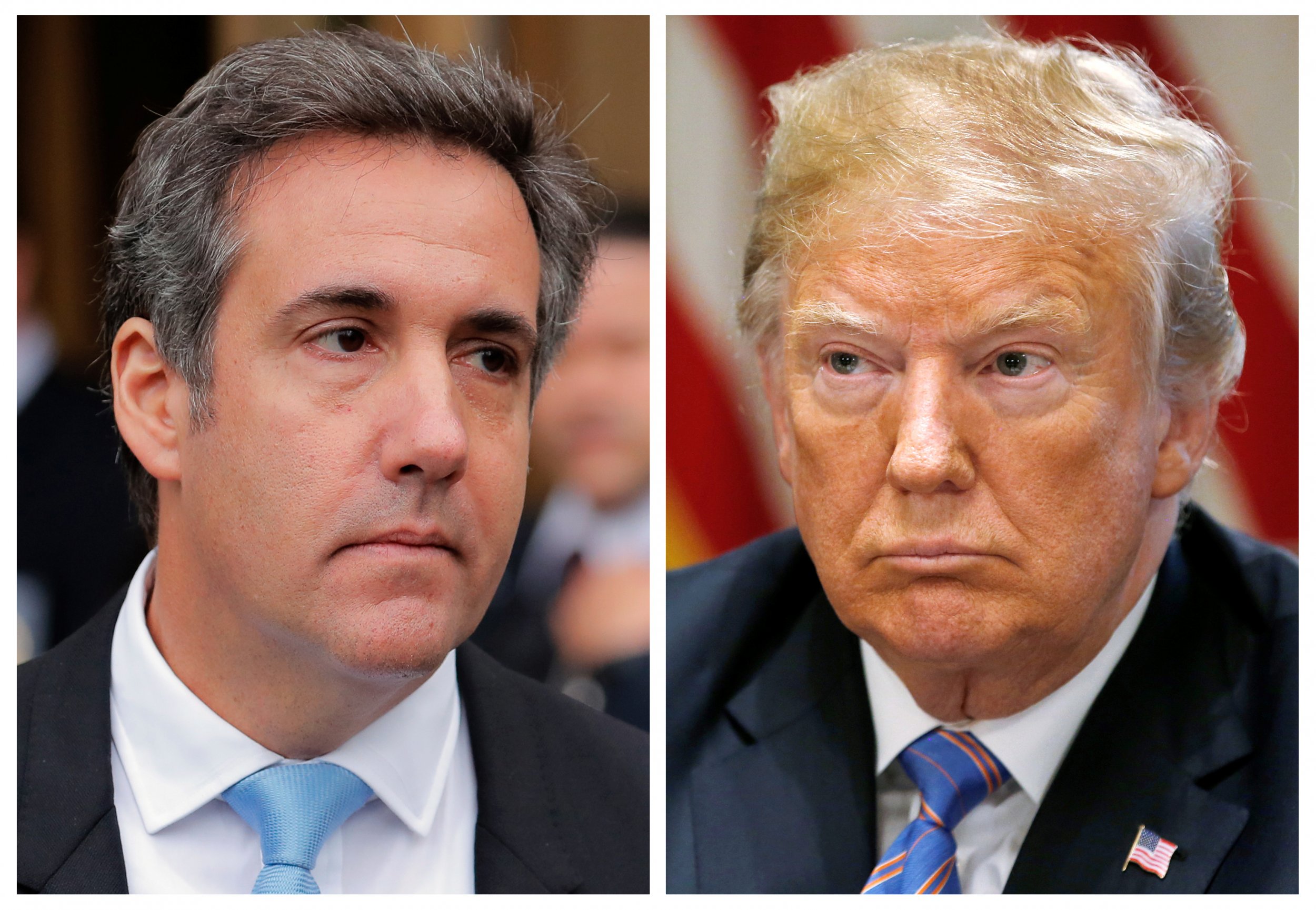 Former President Donald Trump aide Rick Gates was federal prosecutors' star witness in the government's case against former Trump campaign chairman Paul Manafort, but he came with baggage. Although Manafort was found guilty on eight of his 18 charges, Gates had vulnerabilities surrounding his credibility stemming from his guilty plea for lying to the FBI and obstructing justice. Those weaknesses allowed the defense to poke holes in his testimony and try to paint him as an unreliable witness.
The situation raises questions regarding whether the president's former personal lawyer and "fixer" Michael Cohen would be a credible witness in another legal case. If a future legal case against Trump over the campaign finance violations that Cohen admits he committed "in coordination and at the direction of" then-candidate Trump arose, Cohen would be prosecutors' star witness, much like Gates was in the Manafort trial.
The president and his current personal attorney Rudy Giuliani have recently called Cohen a "pathological liar" and have attempted to publicly discredit him. At the same time, audio recordings secretly made by Cohen of conversations he had with the president have been leaked to the press, including one that appears to show Trump and his legal team lied about ever discussing a hush money payment to two women over their alleged affairs with Trump.
Cohen's attorney, Lanny Davis, has since said his client is prepared to tell special counsel Robert Mueller that Trump lied about a 2016 Trump Tower meeting with a Russian lawyer designed to obtain dirt on his opponent Hillary Clinton. Davis told MNSBC's Rachel Maddow on Tuesday that Cohen is "more than happy to tell the special counsel all that he knows…about the obvious possibility of a conspiracy to collude and corrupt the American democracy system in the 2016 election," which Davis said, "the Trump Tower meeting was all about." It's a stark difference in attitude toward the president, considering Cohen once claimed he would "take a bullet" for Trump.
So, would Michael Cohen be a credible witness for federal prosecutors?
Three former federal prosecutors tell Newsweek he would likely be viewed as more credible than Gates because of corroborated evidence like documents, tapes and testimonies from other witnesses.
"Cohen would likely be viewed with skepticism by a jury because of his own misconduct, but he could still have value if his testimony could be corroborated with documents or the testimony of others," said Barbara McQuade, a former U.S. attorney for the Eastern District of Michigan.
Cohen likely has all that, according to Harry Litman, a former U.S. attorney and deputy assistant attorney general. The evidence would include Cohen's tapes of the president, campaign and Trump Organization witnesses mentioned in Cohen's plea deal, the two women who were paid hush money–Stormy Daniels (whose legal name is Stephanie Clifford) and Karen McDougal–and Trump's varying accounts surrounding the campaign finance violations, which continue to change as more is revealed to the public.
The issue of the tapes falling under attorney-client privilege would be in question after the president's legal team waived those rights last month when Cohen's recording of him and Trump discussing a hush money payment was released. And because the tapes were taken long before any legal troubles or investigations arose, former U.S. Attorney for the Southern District of Alabama Kenyen Brown said it would likely bolster any future testimony made by Cohen.
In the case of Gates's testimony, McQuade said he was a "particularly bad witness" because he tried to dismiss his own wrongdoings, which included an extramarital affair. A cooperator "needs to own his misconduct and take it on the stand," which McQuade said Cohen may be able to accomplish better than Gates did.
McQuade and Brown both told Newsweek earlier this week that the Trump Organization or campaign could potentially be indicted based on their alleged involvement in Cohen's crimes. However, it's unlikely the president himself would be indicted.