Michael Cohen Will Share 'Chilling' Donald Trump Experiences, Says Lawyer Lanny Davis
The lawyer for Michael Cohen—the former so-called fixer and attorney for Donald Trump—said his client is primed to share "chilling" personal experiences he had with the president.
Speaking with the ABC News podcast The Investigation, Cohen's lawyer, Lanny Davis, said Cohen has to "tell his personal story to the American people."
"And when he does," Davis told ABC News, "you're going to hear personal, front-line experiences of memories and incidents and conduct, and comments that Donald Trump said over that 10-year time period behind closed doors that, to me when I first heard Michael tell me all this, even as much as I knew about Trump that was negative, was chilling."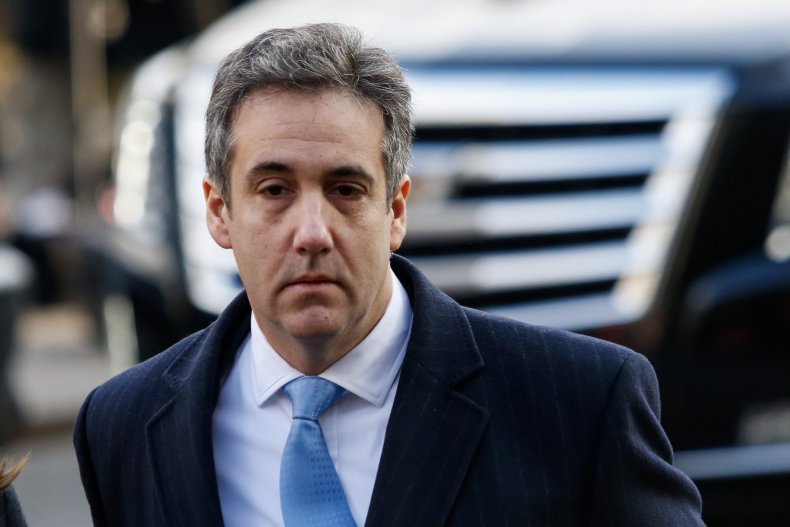 Davis added that Cohen—when he finally appears before Congress after numerous delays—will be able to speak about Trump's character, as well as the fact that the president "speaks in bigoted words in private" and that he "has no moral character in defrauding people in his businesses."
Cohen—who was sentenced to three years in prison for various crimes, including lying to Congress and violating campaign finance laws—has said he would appear before Congress before reporting to prison on March 6.
The president has called his former lawyer a "rat," a common term in organized crime, for cooperating with authorities.
Trump tweeted in December: "Remember, Michael Cohen only became a 'Rat' after the FBI did something which was absolutely unthinkable & unheard of until the Witch Hunt was illegally started. They BROKE INTO AN ATTORNEY'S OFFICE! Why didn't they break into the DNC to get the Server, or Crooked's office?"
Last month, Davis also called out Trump's attorney Rudy Giuliani for "witness tampering" while Cohen was delaying his appearance before Congress. Giuliani had suggested Cohen's family might be tied to organized crime.
"The last thing that Michael Cohen fears are partisan-hack questions from Republicans. We expect that. Let me be very clear: The House of Representatives now has an obligation. A resolution of censure, when the president of the United States indisputably intimidates and obstructs justice to prevent a witness from testifying, is in order," Davis said on ABC at the time.
"So is a federal, criminal investigation of Rudy Giuliani for witness tampering. Calling out a man's father-in-law and wife in order to intimidate the witness is not fair game," Davis added.