Michael Cohen Lawyer Lanny Davis Begs for GoFundMe Donations to 'Truth Fund'
Michael Cohen's lawyer, Lanny Davis, has pleaded for donations to a new fund set up to help pay the legal fees associated with Cohen's case. The "Michael Cohen Truth Fund" on GoFundMe has a $500,000 goal. As of early this morning, more than $10,000 had been donated.
Cohen, President Donald Trump's former fixer and attorney, in a plea deal with prosecutors, pleaded guilty to a number of charges, including campaign-finance violations, tax evasion and bank fraud. The campaign-finance violations related to two hush payments to women who alleged to have had extramarital affairs with Trump.
In his deal, Cohen implicated Trump, suggesting the president—who has denied the affairs and any advance knowledge of the "hush" payments—directed him to buy the women's silence to influence the 2016 election.
The two women involved are porn star Stormy Daniels, whose real name is Stephanie Clifford, and former Playboy model Karen McDougal. Daniels recieved $130,000, and McDougal received $150,000.
These payments were made before the 2016 election "for the principal purpose of influencing the election," Cohen told the Manhattan court judge, "in coordination and at the direction of the candidate for federal office." They were not declared as campaign spending.
Trump's lawyer Rudy Giuliani has admitted that Cohen was reimbursed by Trump for the $130,000 payment to Daniels but also said the payments were made over time through general expenses, and that the president did not know what the money was specifically for.
"On July 2, 2018, Michael Cohen declared his independence from Donald Trump and his commitment to tell the truth," the GoFundMe page for Michael Cohen reads.
"On August 21, Michael Cohen made the decision to take legal responsibility and to continue his commitment to tell the truth. Michael decided to put his family and his country first. Now Michael needs your financial help—to pay his legal fees.
"The Michael Cohen Truth Fund is a transparent trust account, with all donations going to help Michael Cohen and his family as he goes forward on his journey to tell the truth about Donald Trump."
On the same day that Cohen pleaded guilty, Trump's former campaign manager Paul Manafort was found guilty on five counts of tax fraud, two counts of bank fraud and one count of hiding a foreign bank account. But the judge declared a mistrial on the 10 counts the jury could not reach a verdict on.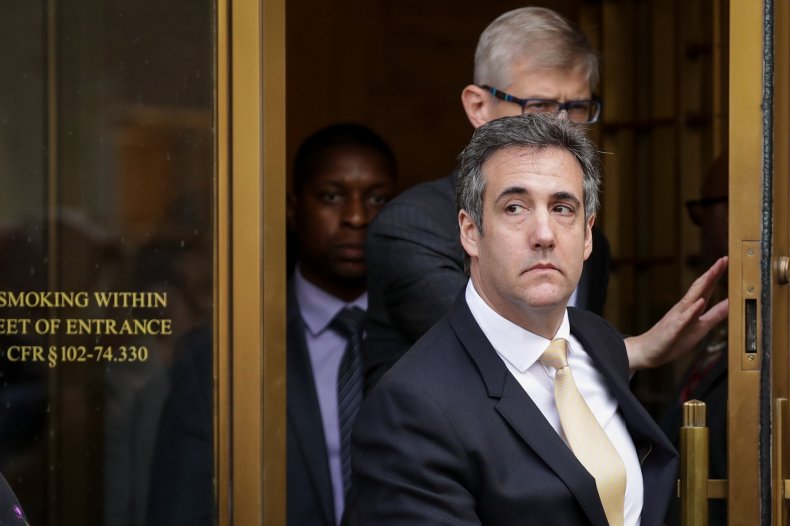 This article was updated to include more background information.