Michael Cohen: 'I Will Not Be a Punching Bag'
President Donald Trump's former lawyer Michael Cohen said he is was not prepared to be anyone's punching bag, stating in his first in-depth interview since the FBI's April raid of his home and office that his loyalty was to his family rather than his former boss.
Speaking to ABC's George Stephanopoulos in an interview that was released Monday, Cohen hinted he might be cooperating with special counsel Robert Mueller—and looking out for himself rather than the president.
"I will not be a punching bag as part of anyone's defense strategy," Cohen told Stephanopoulos when asked how he would react if Trump's legal team attempted to discredit him.
"I am not a villain of this story, and I will not allow others to try to depict me that way," he added.
And when he was asked about his former statement that he would "do anything" to protect Trump, the president's long-time counsel and fixer suggested this was no longer the case.
"To be crystal clear, my wife, my daughter and my son, and this country have my first loyalty," said Cohen, who is currently under investigation for campaign finance violations and bank fraud, The Hill reported, while federal prosecutors are looking into the payment he made to adult film star Stormy Daniels.
The lawyer himself had teased the conversation with Stephanopoulos in a tweet prior to the interview being released, writing: "Spent Saturday afternoon with @GStephanopoulos @abc (not on camera) interview for Monday's @GMA. My silence is broken!"
Cohen's comments may provide some hints about the extent to which he'd cooperate with Mueller, with speculation rife over whether he would "flip" and work with the special counsel, despite Trump previously stating that he did not believe this would happen.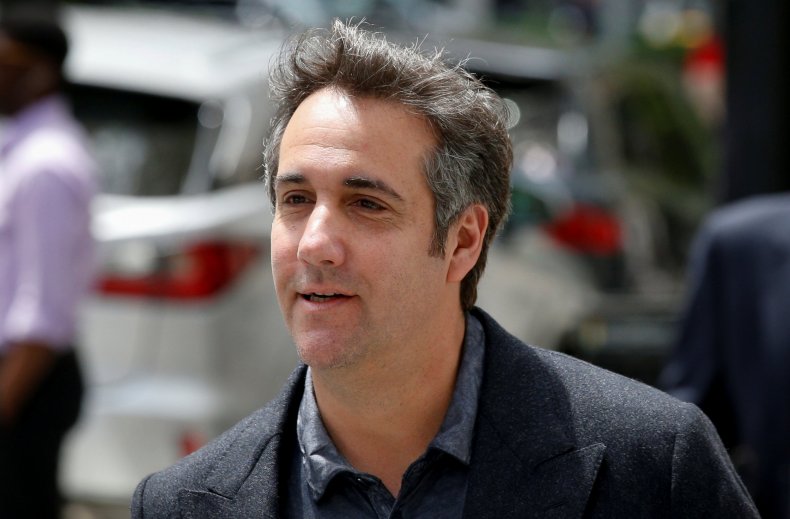 "The New York Times and a third-rate reporter named Maggie Haberman, known as a Crooked H flunkie who I don't speak to and have nothing to do with, are going out of their way to destroy Michael Cohen and his relationship with me in the hope that he will 'flip,'" the president said in an April tweet.
"Sorry, I don't see Michael doing that despite the horrible Witch Hunt and the dishonest media!" he added.
Trump's recently appointed attorney Rudy Giuliani had also dismissed the idea that Cohen would work with Mueller—although he stressed there was nothing to fear from this happening.
"I checked into this last night. It's not so. He's not cooperating," Giuliani said in an appearance on Fox News' The Ingraham Angle in June. "Nor do we care, because the president did nothing wrong. We're very comfortable if he cooperates that there's nothing he can cooperate about with regard to President Trump."
Updated | This story has been expanded to include additional information about Michael Cohen.