Rudy Giuliani Says Trump Is 'Clean as a Whistle,' Not Worried About Michael Cohen Flipping
Donald Trump's lawyer Rudy Giuliani insisted the president is "clean as a whistle" and has nothing to fear from Michael Cohen cooperating with Special Counsel Robert Mueller's investigation into collusion with Russia.
Cohen, Trump's longtime attorney and fixer, is under investigation by federal prosecutors over suspicions of wire fraud and other crimes, though he has not been charged. His New York office and hotel room were raided by the FBI and files seized back in April.
The lawyer's files are being sorted independently to determine which are protected by attorney-client privilege and which can be used by prosecutors. But he is now reportedly breaking with his lawyers, fueling speculation that he is ready to cooperate with prosecutors and flip on Trump, though this is unconfirmed.
"I checked into this last night. It's not so. He's not cooperating," Giuliani said in a Wednesday night appearance on Fox News' The Ingraham Angle. "Nor do we care, because the president did nothing wrong. We're very comfortable if he cooperates that there's nothing he can cooperate about with regard to President Trump."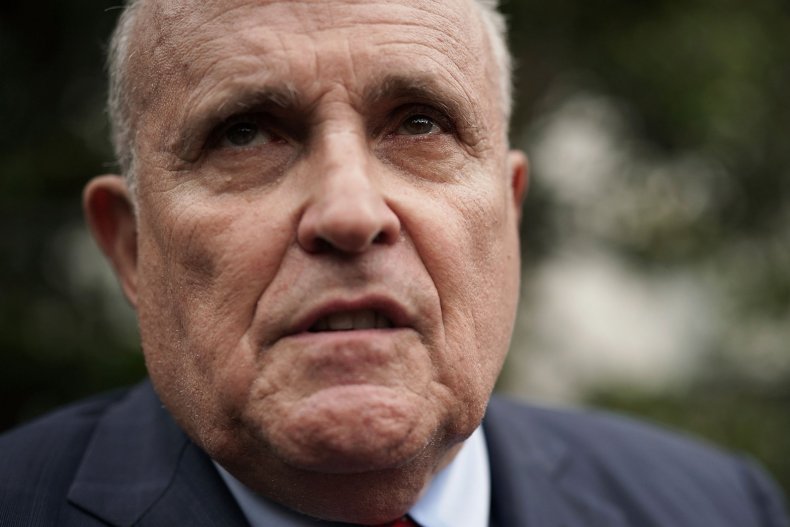 Giuliani also said he is not worried about any tape recordings Cohen may have had of Trump, dating back years, because the president was always "clean as a whistle" when doing business before he took office.
Of Cohen, the former New York City mayor said prosecutors are "torturing the guy" and "should stop going after him" because he has nothing incriminating on Trump. "The reality is, they're trying to frighten him. But Michael's a tough guy, I don't think that's going to happen. And if it does, he surely isn't going to lie."
The Mueller investigation is growing unpopular with the public and "going on interminably," Giuliani claimed, adding that the president cannot be indicted and there is no evidence he was involved in collusion with Russia.
He suggested Mueller should use the witness testimony and documents he has in his possession to put out a report on his findings now.
But he did say the president wants to testify and negotiations with the special counsel are ongoing. A decision on Trump giving testimony could come within a couple of weeks, Giuliani said.
"Everybody knows this—they have no case because Donald Trump didn't do anything wrong," Giuliani said.
Mueller's investigation is trying to determine if there was any collusion between Trump's 2016 presidential campaign and the Russian government. So far, Mueller has charged 22 individuals and entities, including Paul Manafort, Trump's former campaign manager.