Is Donald Trump Turning on Michael Cohen? The President's Attorney Seems to Think So
A response that President Donald Trump's personal lawyer Michael Cohen gave over a National Enquirer front page damning him with the headline, "Trump's Fixer's Secrets & Lies!" has suggested a growing rift between the two.
When CNN on Monday asked Cohen for his thoughts on the cover, which also stated, "payoffs & threats exposed," he replied, "What do you think."
Related: Stormy Daniels' Lawyer Michael Avenatti Says Pathetic' Trump and Michael Cohen Are in 'Panic Mode'
Cohen's seemingly sarcastic reply reflects a change in his relationship with a man whom he previously said he would "take a bullet" for.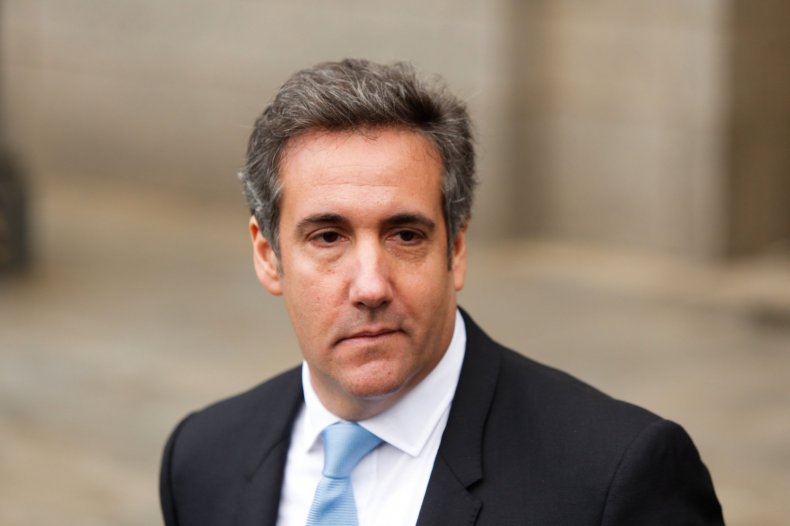 CNN posed the question after a source claimed that Enquirer publisher and longtime Trump friend David Pecker would have made sure that the president approved of the headline before sending it to print. The tabloid has published headlines slamming Trump's foes in the past but had not previously targeted Cohen.
Trump and Cohen enjoyed a close relationship going back several years until the FBI last month raided the lawyer's office, home and hotel room as part of a criminal investigation into his business dealings, including a $130,000 payment to adult film star Stormy Daniels to keep her alleged affair with Trump under wraps.
The president has reportedly been nervous that Cohen will flip on him, and last Thursday during an interview with Fox & Friends distanced himself from his personal lawyer.
Trump said Cohen handled only "a tiny, tiny little fraction" of his overall legal work and that "he's got other things, he's got businesses … and his lawyers probably told him to do that but I'm not involved and I've been told I'm not involved."
In his call to the Fox News show, Trump also confirmed for the first time that Cohen represented him in the Daniels case and that "he did absolutely nothing wrong, there were no campaign funds going into this, which would have been a problem."
However, according to reports Monday, the Trump campaign paid $228,000 in legal bills to a law firm representing Cohen in special counsel Robert Mueller's Russia probe.