President Donald Trump's former personal lawyer, Michael Cohen, announced on Twitter Friday that he would testify against Trump and members of the Trump family.
Cohen was sent to a federal prison in 2018 after admitting to using Trump campaign funds to pay off two women that claimed they had engaged in sexual relations with Trump before he became president. Because of the COVID-19 pandemic, Cohen was permitted part of his three-year term under house arrest.
Although Trump issued pardons in 2020 for some of his allies, including former Trump adviser Roger Stone and former Trump campaign chairman Paul Manafort, Cohen was not granted a pardon or commutation.
In a Friday social media post, Cohen said he would be cooperating with requests by the U.S. government to provide information against Trump. "I have been asked and have agreed to cooperate with multiple government agencies to provide testimony on the wrongdoing by #Trump and the #TrumpFamily," Cohen tweeted Friday.
Cohen's agreement to testify against Trump and his family came as some reports indicated that Trump was considering granting pardons to members of his family and, perhaps, himself. Reports from Bloomberg News on Thursday suggested that Trump was considering preemptive pardons for his daughter Ivanka and her husband, Trump's senior adviser Jared Kushner. If Trump issues himself a pardon, it would be the first time a U.S. president has granted clemency to himself.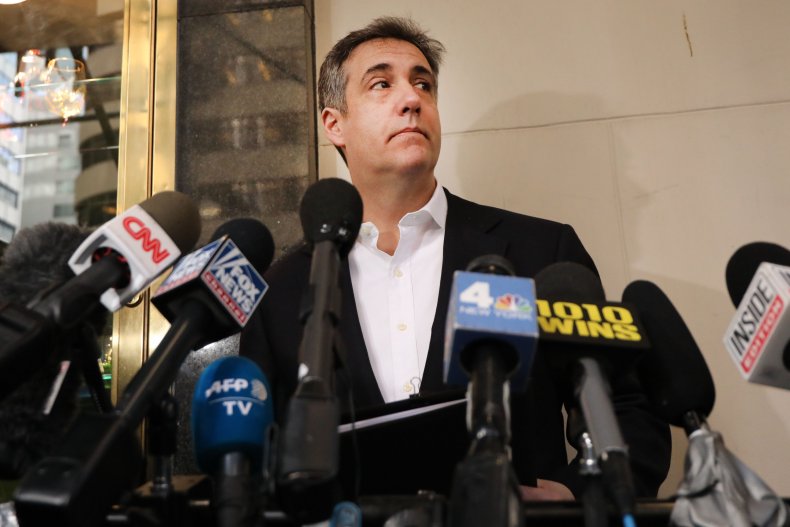 Speaking with CNN's Anderson Cooper on Thursday, psychologist Mary Trump, Donald Trump's niece, said the odds of Trump resigning were "extraordinarily unlikely."
"I think it's much more likely he tries to pardon himself," Mary Trump added.
Cohen expressed the opinion in December 2020 that Donald Trump would not issue pardons to his family members because it would not be to his advantage.
"Donald Trump cares for no one or for anything except for himself," Cohen told the Inside The Hive podcast. "That includes his own children. Donald Trump will only do what benefits Donald Trump."
After many lawmakers have accused Trump of being complicit in instigating the riot that occurred at the U.S. Capitol on Wednesday, calls for Trump to either resign or be impeached have increased in number. House Speaker Nancy Pelosi said Friday that if Donald Trump does not resign voluntarily, articles of impeachment would be taken up against him. Included among the articles of impeachment is the statement that Donald Trump engaged in "high Crimes and Misdemeanors by willfully inciting violence against the Government of the United States."
Donald Trump has widely been held responsible for the Capitol riot, allegedly inflaming a crowd of his supporters at a Wednesday rally by encouraging them to "walk to the Capitol" while Congress was voting to certify President-elect Joe Biden's win in the Electoral College. Donald Trump also encouraged the mob to "fight," adding "You will never take back our country with weakness."
Five people died as a result of the riot.
Donald Trump faces legal problems in the state of New York, including a civil fraud probe into the finances of the Trump Organization led by New York State Attorney General Letitia James. Even if Donald Trump issues a federal pardon for himself, he could still be prosecuted on the state level. In a December press statement, James said that her office would be "guided by the facts and the law, and the politics stop at the door. Period."