Michael Flynn, Jason Miller Targets of Jan. 6 Committee in New Round of Subpoenas
A House panel investigating the January 6 riot at the U.S. Capitol has issued a new round of subpoenas.
The targets announced Monday by the January 6 select committee include several advisors and allies of former President Donald Trump.
Jason Miller, a senior advisor to Trump's 2020 re-election campaign; Michael Flynn, the former president's onetime national security adviser; Angela McCallum, a national executive assistant to Trump's campaign; and William Stepien, Trump's 2020 campaign manager, have been called to testify.
John Eastman, who reportedly advised Trump that state electors could be rejected, and Bernard Kerik, who reportedly participated in the January 5th, 2021 meeting at the Willard Hotel in Washington, D.C., have also been subpoenaed by lawmakers.
"In the days before the January 6th attack, the former President's closest allies and advisors drove a campaign of misinformation about the election and planned ways to stop the count of Electoral College votes," chairman Bennie Thompson said in a statement.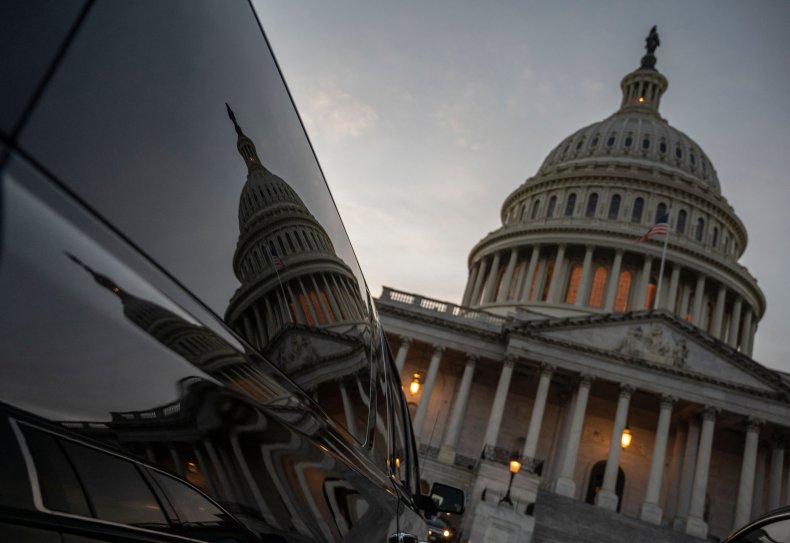 Thompson added, "The Select Committee needs to know every detail about their efforts to overturn the election, including who they were talking to in the White House and in Congress, what connections they had with rallies that escalated into a riot, and who paid for it all."
The House panel previously ordered four former Trump administration officials—Steve Bannon, White House chief of staff Mark Meadows, deputy chief of staff Dan Scavino Jr. and Pentagon chief of staff Kash Patel—to testify.
Bannon has refused to cooperate, citing executive privilege even though he was not working in the Trump administration when the Capitol riot took place.
Last month, the House of Representatives voted 229-202 to hold Bannon in contempt for defying the committees' subpoena. The issue has been referred to the Department of Justice. Attorney General Merrick Garland has declined to say whether prosecutors will move forward with the charge.
"We'll apply the facts in the law and make a decision, consistent with the principles of prosecution," Garland told lawmakers during a hearing on Capitol Hill.
President Joe Biden, on the other hand, said he will waive executive privilege and release the first set of Trump-era documents from the National Archives to the January 6 committee.
Though the White House has emphasized this is an "ongoing process" and that executive privilege will be evaluated on a case-by-case basis as the select committee makes their requests.
The House panel has also issued orders to dozens of social media and tech companies to preserve records in relation to their probe.
Update 11/8/2021, 4:25 p.m. ET: This story has been updated with additional information about the January 6 select committee.